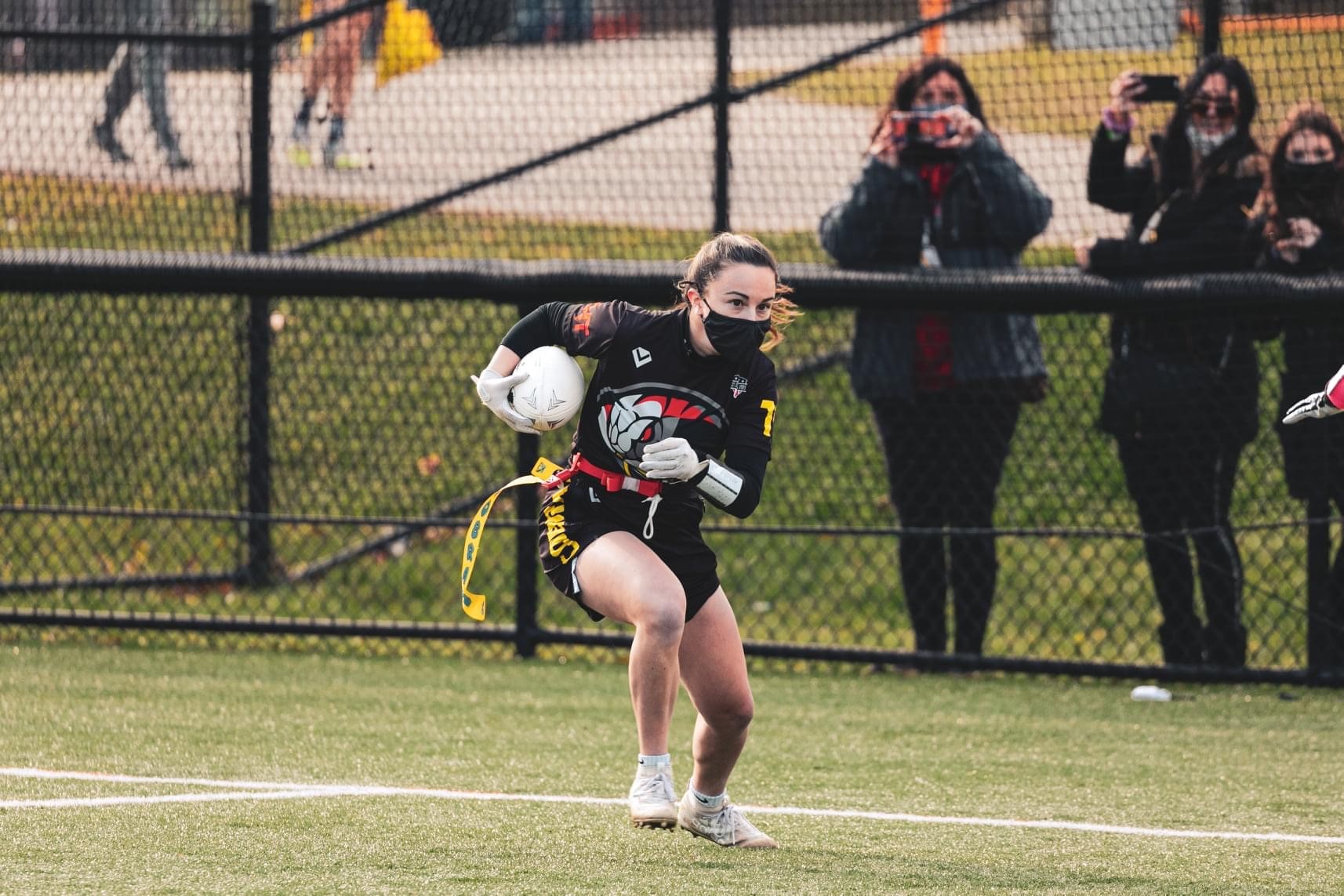 The Valley Forge Tourism & Convention Board and Flag Football Life will host an all-female flag football tournament in August at The Proving Grounds sports complex in Conshohocken, Pennsylvania.
The We Run the World Flag Football Tournament will be staged August 14–15 and will feature more than 45 youth female teams in 8U, 10U, 12U, and 14U to 17U divisions, a 10-plus adult female five vs. five division, a non-contact pro women's division and a showcase for NAIA, a collegiate organization that recently launched a women's flag football league.
The event will be open to the public and is expected to attract up to 750 spectators with an estimated economic impact of more than $200,000. Games will be played on two full-size turf soccer fields, which equates to eight five vs. five flag football fields.
"The Valley Forge Sports Commission and the VFTCB are so excited to welcome such a great opportunity to Montgomery County, PA," said Jon Scheuren, director of sports for the Valley Forge Tourism & Convention Board. "This is a huge win for women in sports. And with outdoor fields and competition-level synthetic turf, The Proving Grounds is the premier Mid-Atlantic multi-sport tournament complex."
Flag Football Life hosts leagues and tournaments throughout the East Coast with a goal of organizing high-level events for athletes, said Mike Reimel, owner of Flag Football Life.
"We wanted to highlight women with their own event," said Reimel. "The sport is continuously growing — now a collegiate sport for females at NAIA colleges and a female-sanctioned high school sport in multiple sports — so we're happy to be a part of it."