Volleyball Serves Up
Interest in New Events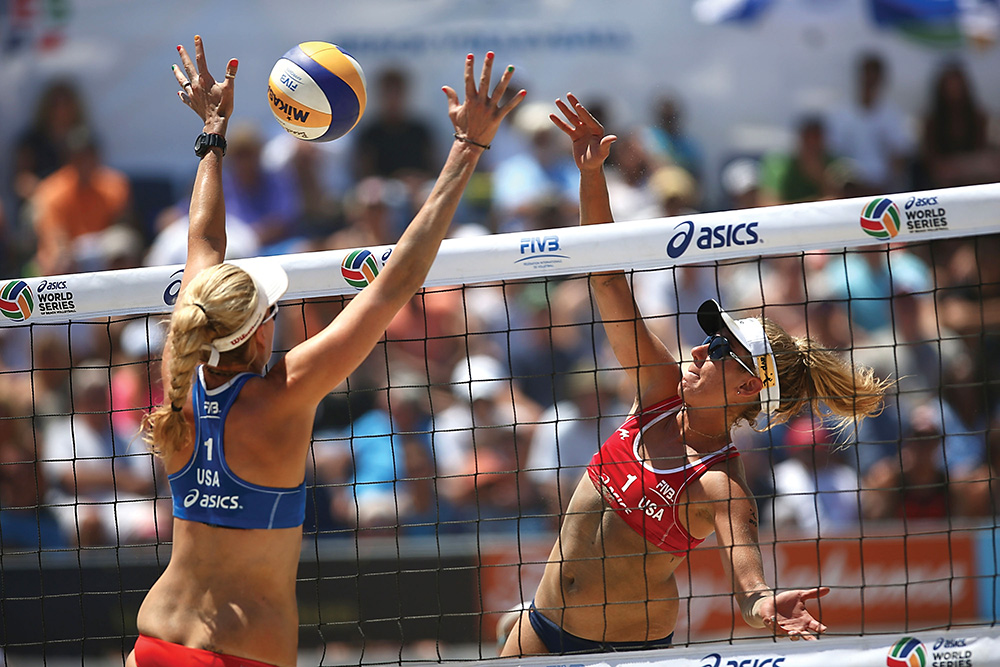 By John Conroy
olleyball is everywhere these days. It's being played on Southern California beaches and at university gyms, within Poland's national soccer stadium, at an IndyCar event and even at the infield of a celebrated thoroughbred horse race. The sport has become so popular that fan traffic can close an interstate freeway on a Sunday morning in Florida.
That traffic jam occurred in June 2012 during the Amateur Athletic Union Girls' Junior National Volleyball Championships, held in Orlando at both Disney's ESPN Wide World of Sports Complex and the Orange County Convention Center. The event, which required 185 courts, drew nearly 27,000 athletes—not to mention their coaches, college scouts, family and fans. "We literally shut down the I-4 to Orlando at 6:30 in the morning on a Sunday because there was that much traffic going to the Orange County Convention Center," said Roger Goudy, the AAU's national volleyball chairman.
To read the rest of this story in the digital edition of SportsTravel, please click here.