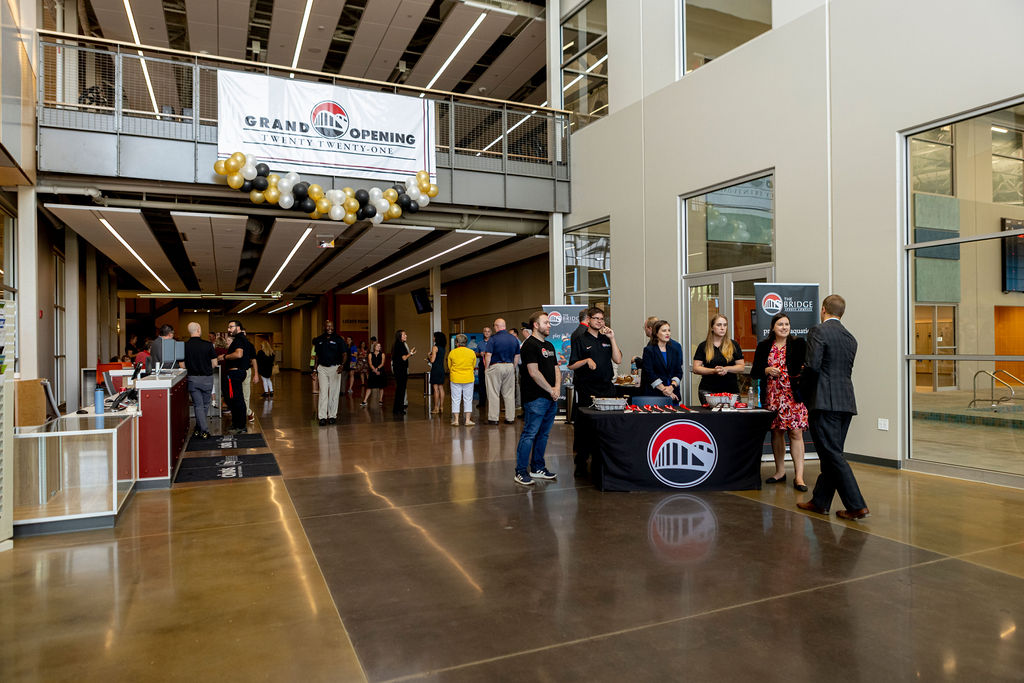 The Bridge Sports Complex in West Virginia has opened, marking one of the largest new sports venues in the state.
The opening event featured speakers who had been involved in the six-year effort to open the complex in the city of Bridgeport. That included Mayor Andy Lang and West Virginia Governor Jim Justice, as well as a representative from Sports Facilities Companies, which will operate the venue.
"We have been working toward this day for a long time," Lang said. "The Bridge is the result of collaboration within the entire community, and we are particularly grateful for the support of City Council over the past six years. We look forward to the continued support of the community as we extend our reach throughout all of North Central West Virginia and become a leader in sports tourism."
The new venue features 156,000 square feet of multi-purpose sports space including a fieldhouse with six basketball/volleyball courts, configurable indoor turf arena measuring 40 by 70 yards, and a 25-meter competition pool. Other aspects of the center include a play climb area, team and corporate meeting rooms, on-site concessions, and a fitness center.