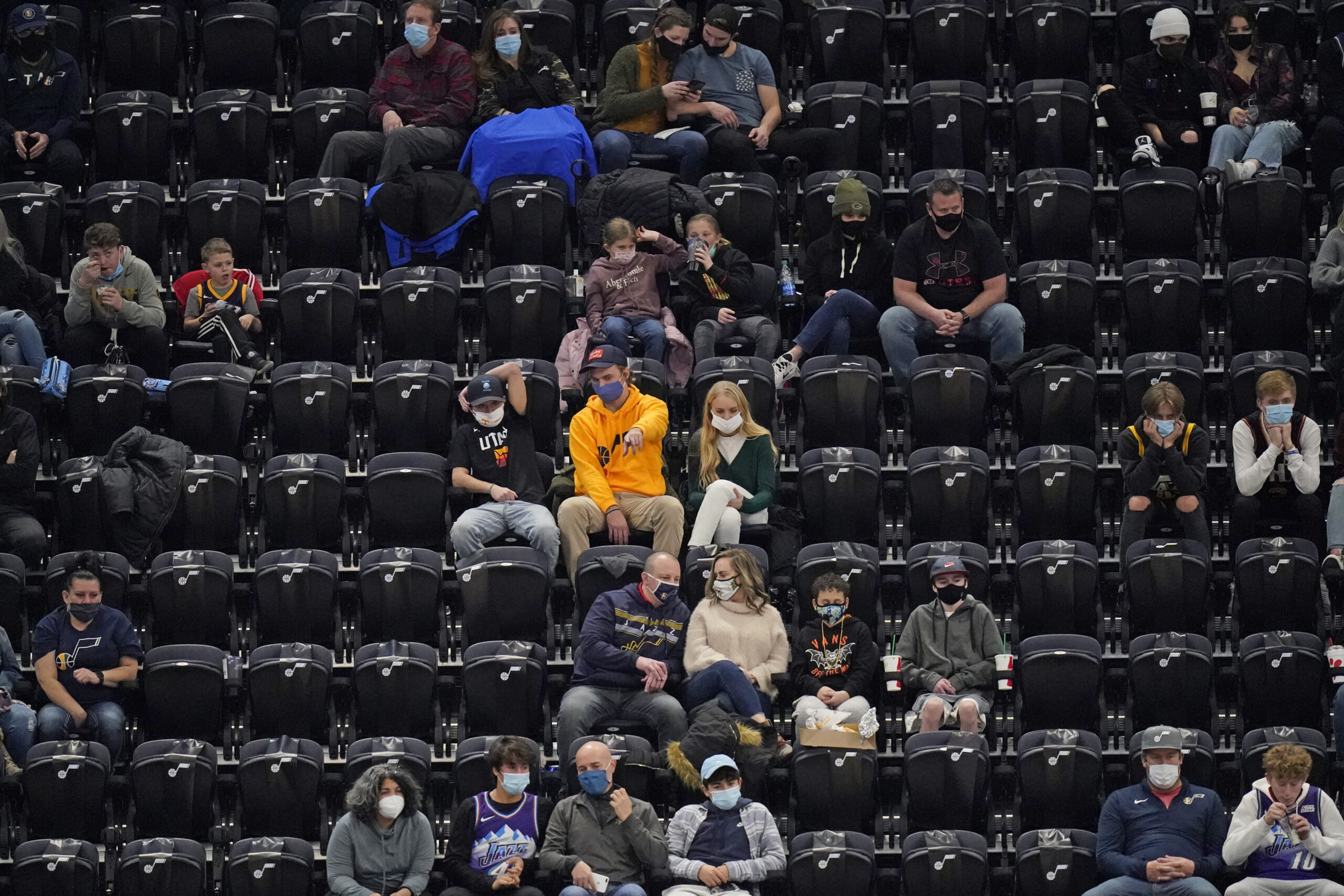 After a regular season in which only the Oklahoma City Thunder did not have fans at home games for the entire year, here are the playoff attendance plans for the NBA teams that remain in the postseason.
[What MLB Teams Will Allow Fans This Season?]
Eastern Conference Fan Policies (by seed)
1. Philadelphia 76ers (Wells Fargo Center, 20,155): The Sixers are at 100% capacity.
2. Brooklyn Nets (Barclays Center, 17,732): The Nets had 14,391 fans for Game 1 against Boston.
3. Milwaukee Bucks (Fiserv Forum, 17,500): The Bucks will be at near capacity with 16,500 allowed.
5. Atlanta Hawks (State Farm Arena, capacity 18,118): The Hawks will be at 100% capacity
Western Conference Fan Policies (by seed)
1. Utah Jazz (Vivint Smart Home Arena, 18,306): The Jazz will have 100% capacity.
2. Phoenix Suns (PHX Arena, 18,422): The Suns will have 16,000 for the rest of the playoffs.
3. Denver Nuggets (Ball Arena, 19,520): The Nuggets will have 18,300 capacity.
4. Los Angeles Clippers (Staples Center, 19,068): The Clippers will have 33% capacity, but will go to full capacity if there is a Game 6 in their series