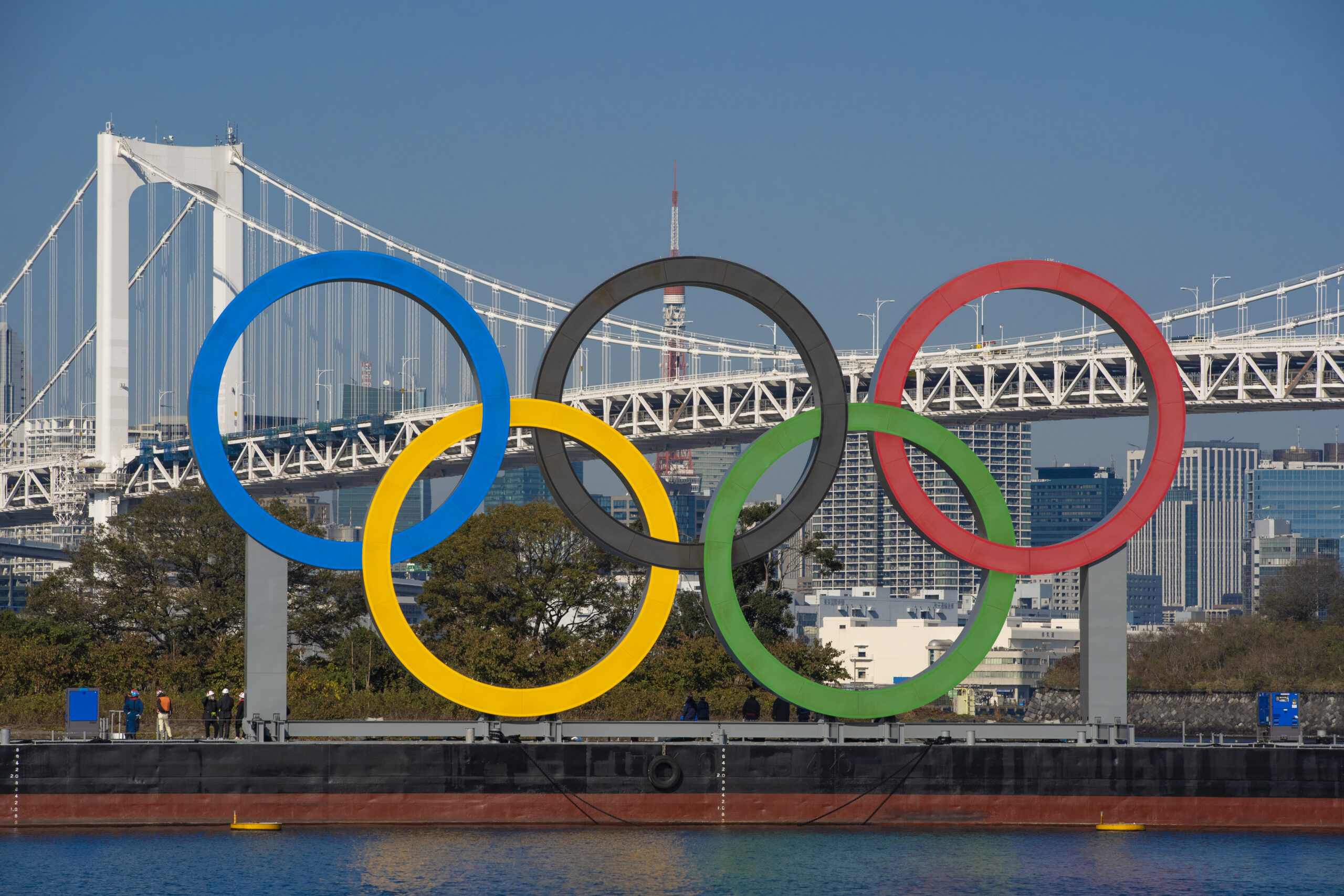 The Olympic Summer Games are 100 days out today, a milestone that at one point seemed like it might never get reached. But the Games are continuing, the torch relay is already underway (even if some stops have had to limit spectators after concerns over COVID-19 outbreaks) and athletes from around the world are preparing for their trips to Tokyo.
Those trips will of course look different this year than they have at previous Games. The recently announced ban on foreign spectators is likely to mean a ban on the family members of athletes themselves, something Olympians and Paralympians are coming to terms with accepting.
At the Team USA Media Summit last week, athletes largely were accepting of the restrictions and understood why they will be in place. But there is disappointment nonetheless.
"It's definitely been a hot topic in my family," said Stephanie Roble, who has qualified for the Games in sailing. "My parents were looking forward to coming over and celebrating their 40th wedding anniversary during the Olympics, so obviously they're very bummed. But we're just accepting that that's where the world is right now. And I think sailing is unique in the sense of we aren't really a spectator sport. It's quite hard to see us out racing. So I guess in one sense, it doesn't really affect us, but it would mean a lot to me to have my family and friends there."
Nathaniel Coleman, who will be one of four U.S. athletes competing in climbing in the sport's Olympics debut said his family was also disappointed not to come. "They love to watch me compete whether it's a local event or at an Olympic event," he said. "But I've come to terms with it and they've come to terms it with. They'll be watching live and giving me support from afar. So I think it's just what has to be done."
Even Olympic veterans felt uneasy about the situation. Allyson Felix, who is trying for her fifth Games, would be making her first appearance since the birth of her daughter, Camryn. She said she always envisioned having her daughter in Tokyo but that the circumstances may not present that opportunity if she qualifies. "It's not an ideal situation," Felix said. "For me, you know, my family will just have to adjust to whatever that means."
Others were matter of fact about their training. McKenna Greer, a Paralympian shooter, said there were mixed emotions when the announcement was made but that she intends to be so focused on competing that she wouldn't have time for family that made the trip.
"For me, I'm a little bit different I guess," she said. "My parents were able to come to Rio (in 2016) and support me and that was huge for them, especially for my dad since he helped me get started in the sport. But I consider what we're doing at the Games kind of like a job. We're there for our sport. We're there to represent our country, and a lot of people within my community have thought it's a little weird that I didn't necessarily want my husband there, but it would be spending a lot of money for him to watch me shoot and we wouldn't even really get to spend any time together."
While athletes may be traveling alone, most of the athletes that appeared at the Media Summit said they have already been vaccinated or plan to get an appointment. And for those that have been vaccinated, the overriding theme was that they didn't want to let years of training potentially get ruined if a vaccine can help prevent COVID-19.
"I'm doing it for the safety of myself and others," said Carlin Isles, a member of the U.S. rugby team. "I don't want them telling me I can't play after all these years of hard work. So I'm definitely going to get that (vaccine) so the percentage of getting COVID is very low."
But USOPC officials were quick to say that while they are encouraging vaccines for athletes and are providing as much information as they can including webinars on the benefits of the available vaccines, the question of whether athletes take one will be up to them. "We're fortunate in what's happened over the last couple of months that the vaccine has become pretty readily available," said USOPC CEO Sarah Hirshland. "And it's looking like by early May that the vaccine will be available to anybody who chooses to take it. So we're feeling really optimistic at this point."
Regardless of the travel restrictions or the vaccination opportunities, officials at the USOPC said athletes are training without any question as to whether the Games would take place at all. At 100 days out, the event, both on the Olympic and Paralympic side, is full steam ahead.
"I can tell you that the athletes are trying very hard not to focus on any changes in the plan," USOPC Chair Susanne Lyons said. "They are absolutely 100 percent focused on preparation for Games that should happen as they believe will happen and we hope will happen. We're realists, and we understand the health situation is not in anyone's hands, but we believe this can be responsibly and safely accomplished."