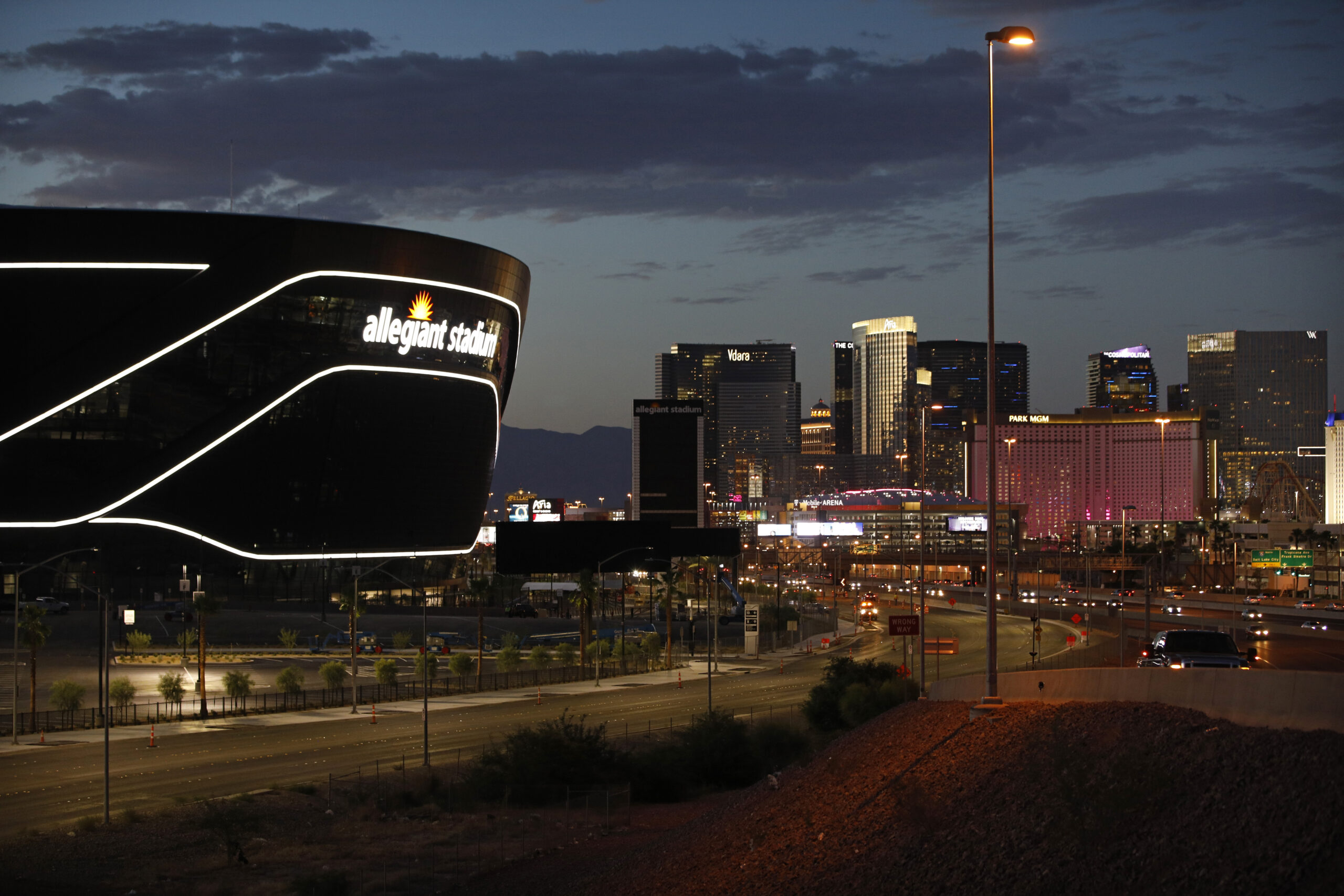 Allegiant Stadium in Las Vegas will host its first major international event on August 1 when the CONCACAF Gold Cup final is held at the home of the NFL's Raiders just as the venue celebrates its first full year of operation.
"We're thrilled that the 2021 CONCACAF Gold Cup is coming to the Sports Capital of the World," said Steve Hill, chief executive officer and president of the Las Vegas Convention and Visitors Authority. "We're delighted to have the opportunity to host an event of this caliber, and with world-class entertainment, dining, outdoor adventure and sports facilities, we're confident the teams and their fans will find an unforgettable, Only Vegas experience."
The 16th annual Gold Cup is the region's top men's international soccer competition and will bring teams from throughout the Americas into the United States. The preliminary round matches will be held starting July 2 at Inter Miami's stadium in Fort Lauderdale, Florida, with the group stage starting on July 10. Group stage and playoff round sites will be announced at a later date.
"At CONCACAF we are very excited about this summer's Gold Cup and we know that Las Vegas and Allegiant Stadium will provide a great host city and venue for the final," said CONCACAF President Victor Montagliani. "2021 is CONCACAF's 60th anniversary year making this edition extra special for players and fans. The federations and their teams are looking forward to this tournament with great anticipation and it is fitting that the regional champion will be crowned in such an outstanding venue and famous city."
Las Vegas is home to a USL Championship team, the Lights, which play at Cashman Field in downtown. The city also hosted the title game of the 2019 Leagues Cup, a competition between teams from Major League Soccer and Mexico's Liga MX.
"The Raiders are proud to join Las Vegas in hosting the Final of the 2021 CONCACAF Gold Cup at Allegiant Stadium in August," said Raiders President Marc Badain. "The Gold Cup stands out among the many world-class events that will be hosted at Allegiant Stadium, and we are excited to bring CONCACAF's signature event to the Sports and Entertainment Capital of the World."