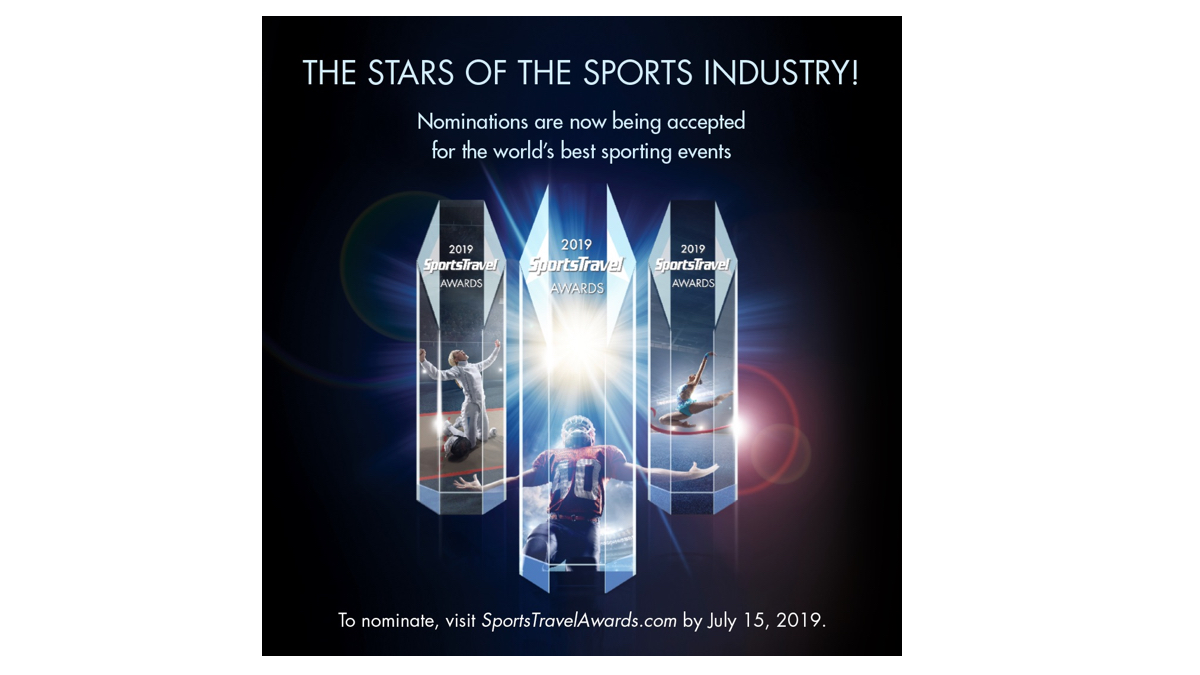 It's time to nominate events for the 2019 SportsTravel Awards! Have you been involved in an exemplary sports event over the past year? Have you helped create a new event that has staying power for the future? Have you been part of a renovation or grand opening of a new sports venue? Can you make the case that your destination is the best sports host city? SportsTravel will be honoring the best amateur, collegiate and professional sports events, as well as the best new event, as nominated by our readers. For 2019, we also have several new categories, including best new or renovated sports venue and best sports host city.
For a look at the criteria to nominate an event, venue or destination, click here.
Nominations are being accepted through July 15, 2019. Winners will be announced at the TEAMS '19 in Anaheim, California, November 11–14, 2019.