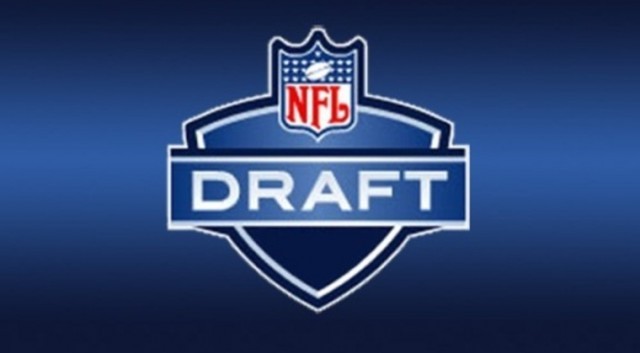 The NFL has awarded Cleveland the 2021 Draft and Kansas City the 2023 Draft as it continues its push to spread the showcase event around to cities across the country.
The 2021 event in Cleveland will be staged at iconic downtown locations around FirstEnergy Stadium, including the Rock & Roll Hall of Fame, as well as on the shore of Lake Erie. In 2023, the Kansas City event will be staged around Union Station and the National World War I Museum and Memorial.
The announcement was made at the annual Spring League Meeting in Key Biscayne, Florida, and followed a review of several proposals by team owners and the Super Bowl & Major Events Advisory Committee. An announcement on the 2022 host was not made.
As part of the events, the free NFL Draft Experience fan festival will also be open during the three days the draft is held.
"Cleveland is honored to be selected as the host city for the 2021 NFL Draft and we are excited to once again show the world that this city can set a standard for hosting some of the world's largest events," said David Gilbert, president and CEO of Greater Cleveland Sports Commission. "This event will provide international media exposure and has proven to provide more than $100 million in economic impact to the host city. We look forward to showing NFL fans across the nation how Cleveland throws a party."
"Kansas City and 'Chiefs Kingdom' are thrilled to have been selected by the NFL to host this prestigious event," said Kathy Nelson, president and CEO of the Kansas City Sports Commission. "Hometown pride runs deep in the Midwest. We are excited to show the world our unparalleled passion for sports—especially our passion for professional football. Fans from every corner of the country should look forward to experiencing Kansas City's hospitality, our vibrant food scene, innovative neighborhoods, historic attractions and a whole lot of fun in 2023."
For years the NFL Draft was held in New York, but in 2015 the event went to Chicago and has rotated ever since. The 2019 event was held in Nashville with a reported 600,000 in attendance. The 2020 NFL Draft will be staged in Las Vegas.
NFL DRAFT LOCATION HISTORY
| | | |
| --- | --- | --- |
| Draft | Location | City |
| 1936 | Ritz-Carlton | Philadelphia |
| 1937 | Hotel Lincoln | New York |
| 1938 | Hotel Sherman | Chicago |
| 1939 | Hotel New Yorker | New York |
| 1940 | Schroeder Hotel | Milwaukee |
| 1941 | Willard Hotel | Washington, D.C. |
| 1942-44 | Palmer House | Chicago |
| 1945-47 | Hotel Commodore | New York |
| 1948 | Hotel Fort Pitt | Pittsburgh |
| 1949-50 | Bellevue-Stratford Hotel | Philadelphia |
| 1951 | Blackstone Hotel | Chicago |
| 1952 | Hotel Statler | New York |
| 1953-54 | Bellevue-Stratford Hotel | Philadelphia |
| 1955 | Warwick Hotel | New York |
| 1956 | Bellevue-Stratford Hotel (Rounds 1-3) | Philadelphia |
| ​ | Ambassador Hotel (Rounds 4-30) | Los Angeles |
| 1957 | Warwick Hotel (Rounds 1-4) | Philadelphia |
| ​ | Bellevue-Stratford Hotel (Rounds 5-30) | Philadelphia |
| 1958-61 | Warwick Hotel | Philadelphia |
| 1962-64 | Sheraton Hotel | Chicago |
| 1965-66 | Summit Hotel | New York |
| 1967 | Hotel Gotham | New York |
| 1968-71 | Belmont Plaza Hotel | New York |
| 1972 | Essex House | New York |
| 1973-74 | Americana Hotel | New York |
| 1975 | Hilton Hotel | New York |
| 1976-78 | Roosevelt Hotel | New York |
| 1979 | Waldorf | New York |
| 1980-83 | Sheraton Hotel | New York |
| 1984-85 | Omni Park Central Hotel | New York |
| 1986-94 | Marriott Marquis | New York |
| 1995-2004 | Theatre at Madison Square Garden | New York |
| 2005 | Jacob Javits Convention Center | New York |
| 2006-2014 | Radio City Music Hall | New York |
| 2015-16 | Auditorium Theatre at Roosevelt University / Grant Park | Chicago |
| 2017 | Benjamin Franklin Parkway | Philadelphia |
| 2018 | AT&T Stadium | Dallas |
| 2019 | Downtown Nashville | Nashville |
| 2020 | Las Vegas Boulevard and Surrounding Areas | Las Vegas |
| 2021 | Downtown Cleveland | Cleveland |
| 2022 | TBD | TBD |
| 2023 | Downtown Kansas City | Kansas City |