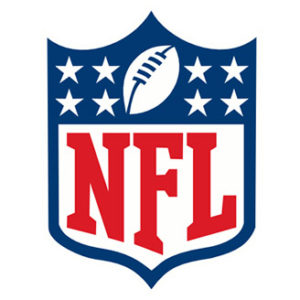 Las Vegas has been selected to host the 2020 NFL Draft. The 85th edition of the NFL Draft will take place on and around the Las Vegas Strip April 23–25, 2020. The announcement was made in Dallas at the NFL's December meeting.
"The NFL Draft is one of the most-anticipated events of the year and we are excited to take it to Las Vegas," said NFL Commissioner Roger Goodell. "We look forward to working with the Raiders, Las Vegas officials and the Las Vegas Convention & Visitors Authority to create an unforgettable week-long celebration of football for our fans, the incoming prospects and partners."
The event will also include the NFL Draft Experience, a free fan festival that will feature interactive exhibitions and autograph sessions as well as photo opportunities with the Vince Lombardi Trophy.
"We're thrilled to be selected for this special event and cannot wait to show the NFL and the world a true Las Vegas experience for the draft," said Steve Hill, president and CEO of the Las Vegas Convention & Visitors Authority. "The eyes of football fans from around the world will be on Las Vegas in 2020, and our resort partners on the Las Vegas Strip will ensure the draft is as entertaining as our destination."
To welcome the NFL Draft to Las Vegas in 2020, prominent members of the community—Raiders owner Mark Davis, entertainers Wayne Newton and George Wallace and former NFL player Steven Jackson, among others—recorded a video message to the league. To watch the full video, click here
"The addition of the NFL Draft to the destination's roster is a clear testament to Las Vegas becoming not just the entertainment capital of the world, but also the sports capital of the world," said Clark County Commissioner Lawrence Weekly, chairman of the LVCVA board of directors. "We thank the NFL for this vote of confidence, and we promise a celebration that only Las Vegas can deliver."