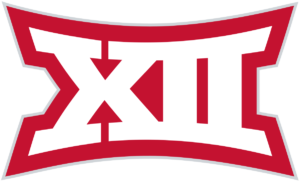 The Big 12 Conference and the Tulsa Sports Commission have announced a partnership to host the Big 12 Wrestling Championship at BOK Center in Tulsa, Oklahoma, through 2024. The partnership dates back to 2017, with an extension through 2020 announced earlier this year. Tulsa hosted the tournament in 2017 and 2018, setting an all-time tournament record at the 2018 event with more than 18,000 tickets sold.
"Based on the experience through the first two years of our partnership with the Tulsa Sports Commission for this to be the preeminent collegiate wrestling championship, continuing our presence in this market speaks to the dedication of all involved," said Big 12 Associate Commissioner Bob Burda. "Being able to build upon the foundation already established for the next six years clearly puts a stake in the ground for the Big 12 to grow this championship in Tulsa into the foreseeable future."
The 2019 championship will be held in Tulsa March 9–10, while the 2020 event will take place March 7–8.
"We have great pride in the lasting relationship we've forged with the Big 12 Conference over the last five years," said Vince Trinidad, executive director of the Tulsa Sports Commission. "The Big 12 Wrestling Championship adds a high-level collegiate competition to Tulsa's amateur wrestling résumé, and the execution of a well-run event makes this an amazing experience for the universities, student-athletes, coaches and fans."