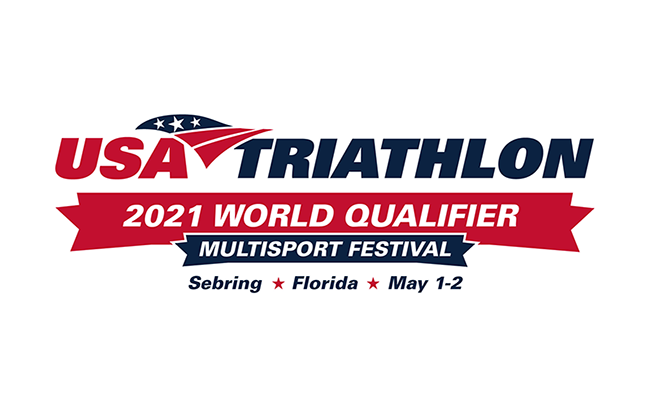 USA Triathlon will offer a 2021 Multisport World Championships Qualifier on May 1-2 in Sebring, Florida, as part of the Sebring Multisport Festival produced by Integrity Multisport as age group athletes will attempt to qualify for USA Triathlon's Team USA for 2021 World Triathlon Championships in three different locations across a variety of multisport disciplines.
The World Qualifier will be held to account for various 2020 USA Triathlon National Championships canceled due to COVID-19. In addition, athletes who had previously qualified for 2020 World Triathlon Championships impacted by COVID-19 were given the option to roll their qualification over to 2021.
Among the events at the event in Florida will be Olympic-Distance Aquabike; Long Course Aquabike; Long Course Aquathlon; Long Course Triathlon and Long Course Duathlon.
"We are very pleased to be able to offer athletes multiple chances to qualify to represent Team USA at the 2021 World Championships in so many disciplines and distances over a single weekend," said Rob Childers, founder and race director at Integrity Multisport. "Sebring is the perfect place to host this great event. It is uncrowded, yet has all the required amenities and is only an hour away from Orlando."
Integrity Multisport will host the festival with COVID-19 safety precautions in place, according to USA Triathlon's Safe Return to Multisport guidelines as well as any restrictions set by local authorities.
"Representing Team USA at the World Triathlon Championships is an impressive feat that, for many athletes, is years in the making," said Brian D'Amico, USA Triathlon director of events. "The Multisport World Championships Qualifier is a solution for those athletes who may have been targeting 2021 as their World Championships year, but never had the chance to race in 2020 to make that a reality. We are proud to work with Integrity Multisport on this action-packed race weekend that will be held safely for all athletes, staff, volunteers and spectators."