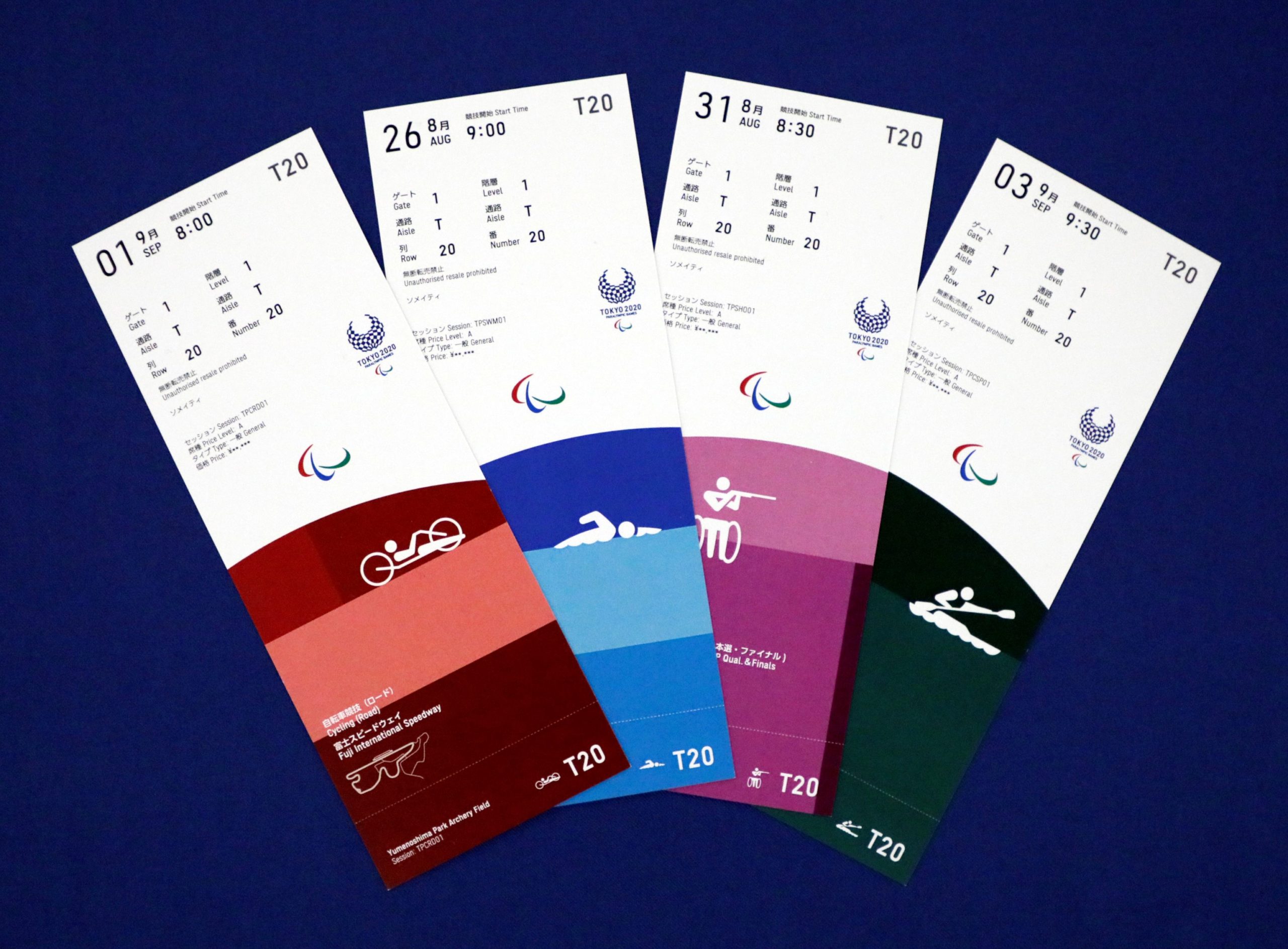 Japanese spectators at the Olympic Summer Games will be asked to root with "passion from your heart" as opposed to cheering, yelling, whistling or high-fiving, according to a new guideline document issued to potential fans. The 18-page document was issued after the organizing committee on Monday announced it will allow up to 50 percent capacity at venues for the Games, or a maximum of 10,000 people per venue.
Spectators are being asked to allow ample time to travel to events to avoid overcrowding. They are also asked to refrain from cheering, eating, drinking or chatting in public transportation and on the streets near the venues to "avoid making public nuisance to people around and residents living nearby."
Among the additional guidelines for spectators:
Mask wearing is required except when eating
Cover your mouth when coughing; wash your hands regularly; sanitize your hands and fingers
Refrain from talking loudly, cheering and whistling; clapping is allowed
Avoid waving a towel or other items to cheer on athletes
Avoid shaking hands or high fives with other spectators, staff or athletes
Alcohol will not be sold at venues
When having food or beverages, refrain from talking and promptly put your face mask back on after eating or drinking
When lining up at concession stands and toilets, maintain physical distancing
Follow instruction in case being asked to move to another seat
Avoid unnecessary detours
Do not eat nor drink in the aisles with a group of people
Meanwhile, a lottery system is being developed to determine which fans will be allowed entry to high-profile events such as the Opening and Closing ceremony and for eight sports: track and field, baseball, soccer, golf, modern pentathlon, rugby sevens, softball and surfing. In total, Tokyo 2020 plans to make 2.7 million tickets available for events with the 50 percent capacity limit. There are 3.63 million tickets currently owned by Japanese spectators.
As rules continue to be refined for venues in Tokyo, athletes in the United States are still vying to make the team. While the Olympic Trials in several of the spotlight sports are finished — such as swimming — or currently underway — such as track and field and gymnastics — one team that is set is the U.S. men's basketball team, which will be at less than full strength because of the NBA season that is still ongoing and a spate of injuries in the postseason that will keep key players from participating.
USA Basketball has settled on its men's roster, highlighted by Kevin Durant, the only returning member of the 2016 team that won gold. Team USA's first game in Japan is scheduled for July 25 against France.
Three players on the roster — Milwaukee's Khris Middleton and Jrue Holiday and Phoenix's Devin Booker — are still in the postseason and could play as late as July 22. USA Basketball Managing Director Jerry Colangelo told ESPN on Wednesday that all three have committed to traveling to Japan by private plane.
Team USA will assemble July 4 in Las Vegas and will play exhibitions against Spain, Australia, Nigeria and Argentina before leaving for Tokyo. Players ranging from James Harden to Chris Paul and Donovan Mitchell all withdrew from consideration after injuries in the case of Harden and Mitchell; Paul, whose Phoenix Suns are in the Western Conference finals, has missed the first two games of the series after testing positive for COVID.
While no NBA team has publicly asked players not to play in the Olympics, they will all certainly be holding their breath when it comes to injuries after the 2020–2021 season started in late December and compressed 72 games into the regular season; those who participate in the Olympics will have the shortest offseason in modern NBA history with training camps scheduled to open in September.
The biggest overall concern in Tokyo this summer is, of course, the coronavirus. And the fear that many have of the Games being affected by COVID has been heightened when officials in Izumisano, a town in western Japan hosting the nine-member Ugandan Olympic team for training, said a second member of the team has tested positive for the virus. The first, reportedly a coach, was detected upon arrival Saturday in Tokyo. The rest of the team has been isolating at an Osaka hotel. The Ugandan delegation was fully vaccinated and had negative PCR tests before leaving for Japan.