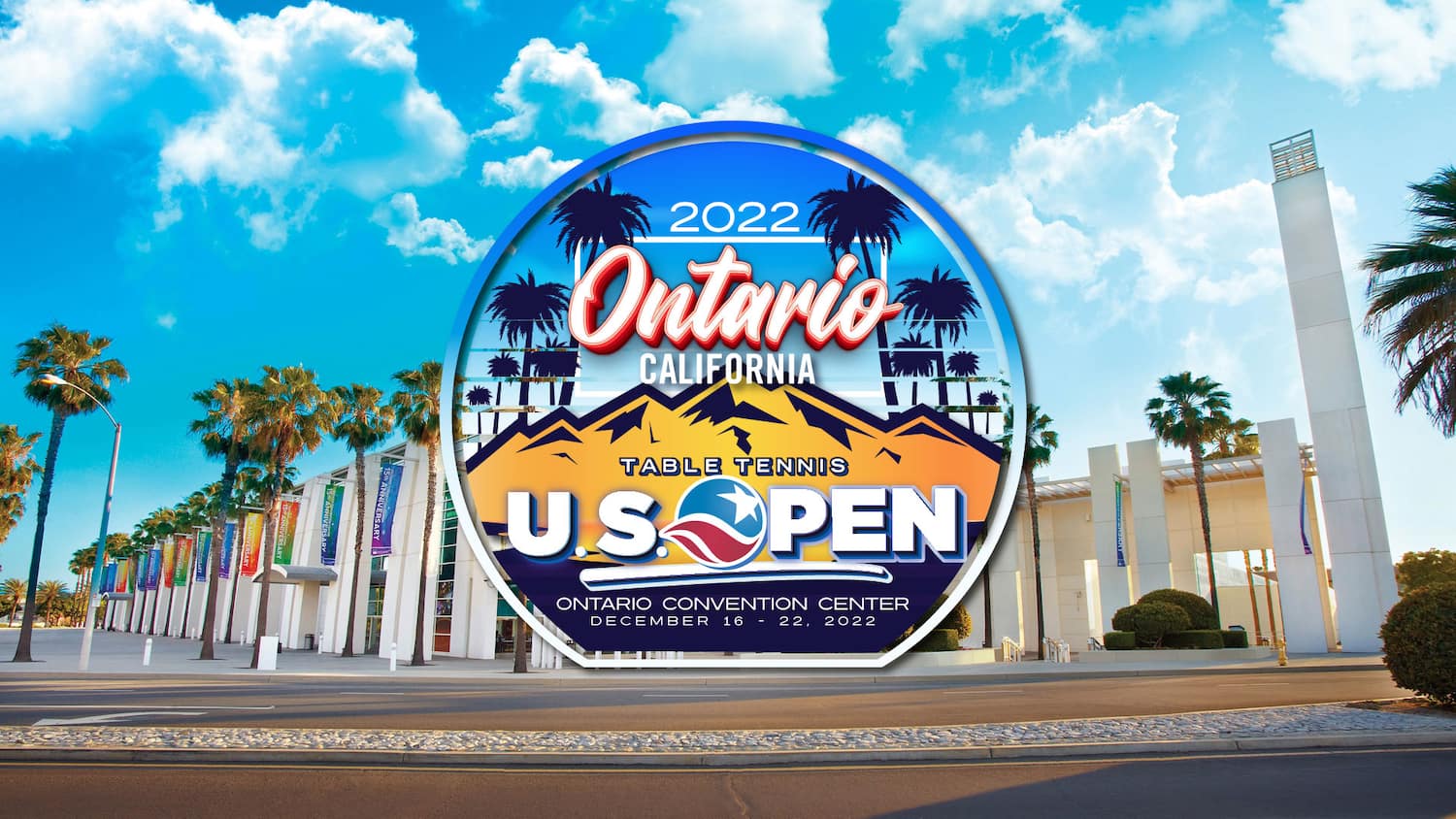 The 2022 US Open Table Tennis Championships will be held in the Ontario Convention Center in Ontario, California, December 16­–21.
USA Table Tennis and the Greater Ontario Convention and Visitors Bureau made the announcement, which marks the first time this event will be hosted in the Southern California inland region in its 91-year history.
"We are so excited to be headed to Southern California for the Open," said USATT Chief Executive Officer Virginia Sung. "It goes without saying that we have an unbelievably vibrant table tennis community within the entire state of California, but we believe that players throughout the country and world will want to visit this beautiful area in what should be the best time of the year – December. This event also serves as a precursor for the impending 2028 Olympics in Los Angeles – where America is seeking to make a big splash on the international table tennis scene."
Located 35 miles east of downtown Los Angeles, the city of Ontario is located on the western edge of San Bernadino County. Ontario International Airport is just 10 minutes from the Ontario Convention Center, making travel easy for competitors and fans.
"We are thrilled to be joining with USATT to host the 2022 US Open Table Tennis Championships here in our community," said GOCVB Director of Sales Arlette Garibay. "We've already heard from the table tennis players in our area how excited they are to have this historic and elite level event in our home city."
The Ontario Convention Center, which is within walking distance of several top-quality hotels, offers a completely open hall area with no pillars and show court bleacher seating for as many as 1,500 patrons.