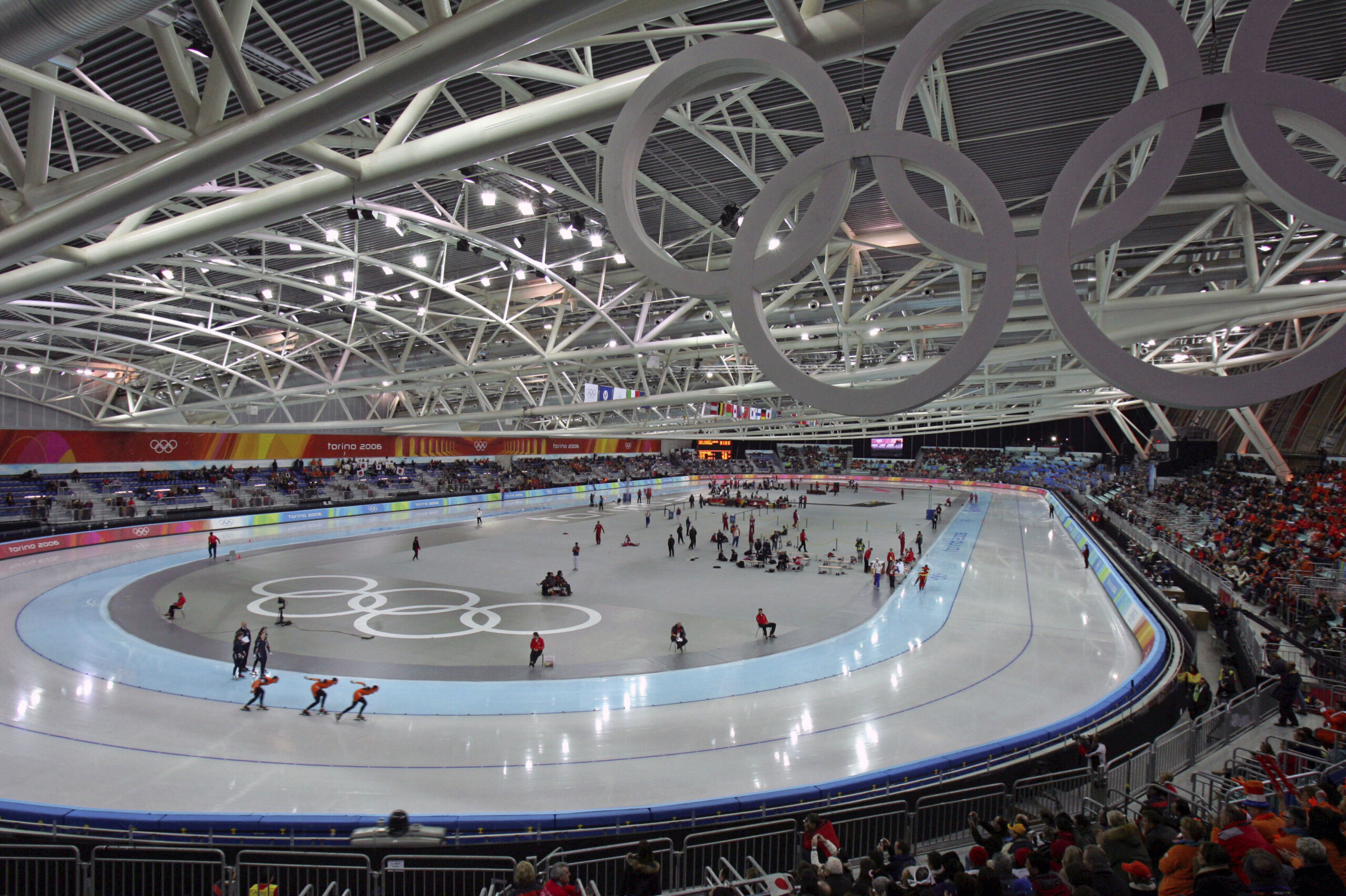 One of the most high-profile events in the Olympic Winter Games may be moved for 2026 after the International Olympic Committee rejected plans from the Milan-Cortina organizers to build a roof over the outdoor track at Baselga di Piné.
Costs for the roof were initially slated at $54 million, according to a project announced in November. Building a roof over the Baselga track was not included in the official Milan-Cortina budget in an era of sensitivity about the cost of staging the Olympics and the initial budget for the roof was believed to be far below what the final costs would be.
There have been calls from the start of Italy's 2026 bid to hold speedskating at the existing indoor oval built for the 2006 Turin Games. Ice-making facilities were removed from the Turin oval and it would cost an estimated $16 million to reinstall the system.
Besides Turin, other possibilities might include building a temporary track inside a convention center in the Lombardy or the Veneto regions that contain Milan and Cortina d'Ampezzo, respectively.
"The IOC said the investment was underestimated and not sustainable for the area and the IOC reserves the right to point the way in terms of executing the games," said Giovanni Malagò, president of both the 2026 organizing committee and the Italian Olympic Committee. "I defended the original masterplan but there comes a time when you can no longer defend the undefendable. Everything that has happened since then, from COVID to the war (in Ukraine), has gone against us. Baselga is not a victim but rather one of the issues that arise systematically during the organization of an international event like the Olympics."
"It's not automatic," Malagò said about the possible move to Turin. "We will discuss all of the different possibilities."