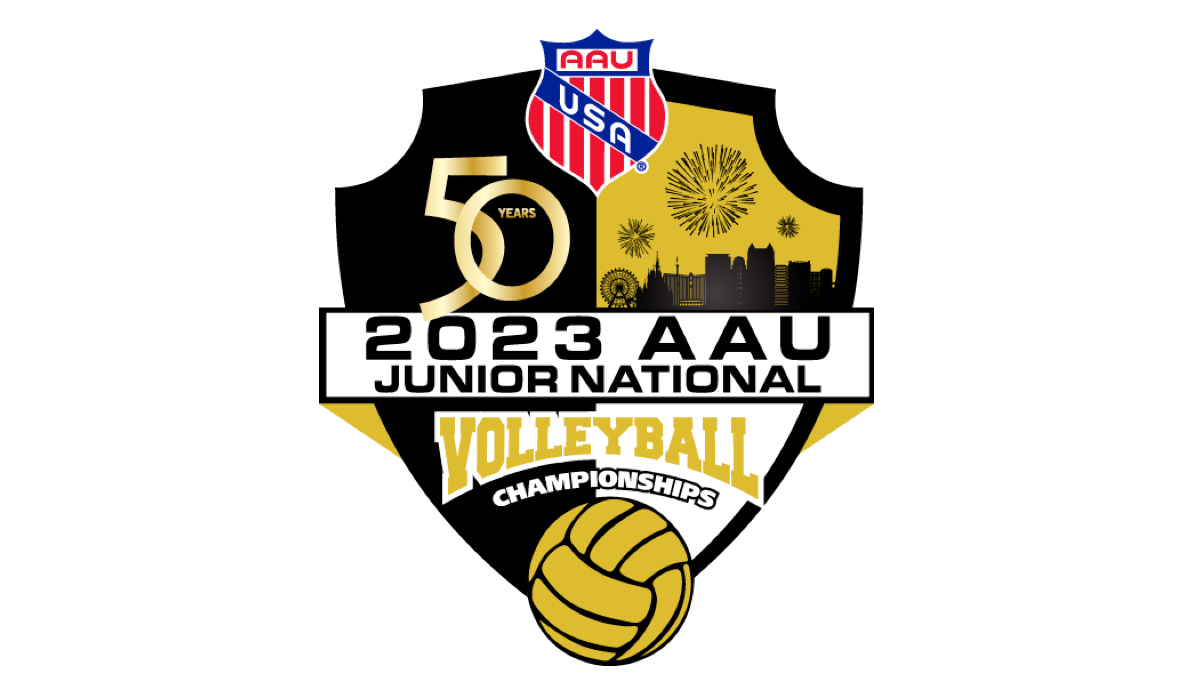 The Amateur Athletic Union is set to host the world's largest volleyball tournament from June 14 through July 4 in Orlando as more than 100,000 athletes and coaches representing 48 states, two U.S. territories and six countries, will converge at the Orange County Convention Center and ESPN Wide World of Sports Complex for the 50th AAU Girls' and Boys' Junior National Volleyball Championships.
"We're thrilled to be celebrating the 50th year of AAU's largest sporting event right here in Orlando," said Jo Mirza, AAU president and chief executive officer. "Our event has grown exponentially since its beginnings in 1974, from 19 teams to more than 5,100. This growth wouldn't be possible without our dedicated volunteers and our invaluable community partnerships."
There will be 5,194 teams (966 boys and 4,228 girls) participating in 57 divisions, the largest sporting event ever held at the OCCC. International competitors include teams from Canada, China, Colombia, Dominican Republic, Peru and Sweden.
"We are excited to welcome back the AAU Junior National Volleyball Championships to The Center of Hospitality. Our continued partnership is testament to the success and growth of youth sporting events at the OCCC," said OCCC Executive Director Mark Tester. "This international tournament has become the largest event at the OCCC and we are grateful for AAU's continued confidence in our center."
The girls' tournament, with divisions from 10U through 18U, will be from June 14–29.  The boys' tournament, with divisions from 12U to 18U, will take the courts from July 1–4. Games will be streamed live on BallerTV, AAU Volleyball's livestream partner. The 21-day event is expected to bring approximately $256.7 million in estimated economic impact to Central Florida according to Visit Orlando, based on an estimated 200,000 attendees.
"Congratulations to AAU on the 50th year of the AAU Junior National Volleyball Championships," said Jason Siegel, president and chief executive officer of the Greater Orlando Sports Commission. "Our organizations have partnered together for many years and Orlando and the Orange County Convention Center are the perfect hosts for this event as it continues to grow year after year. We're excited to host the more than 100,000 participants and their families in our community and we look forward to our continued partnership with AAU for years to come."