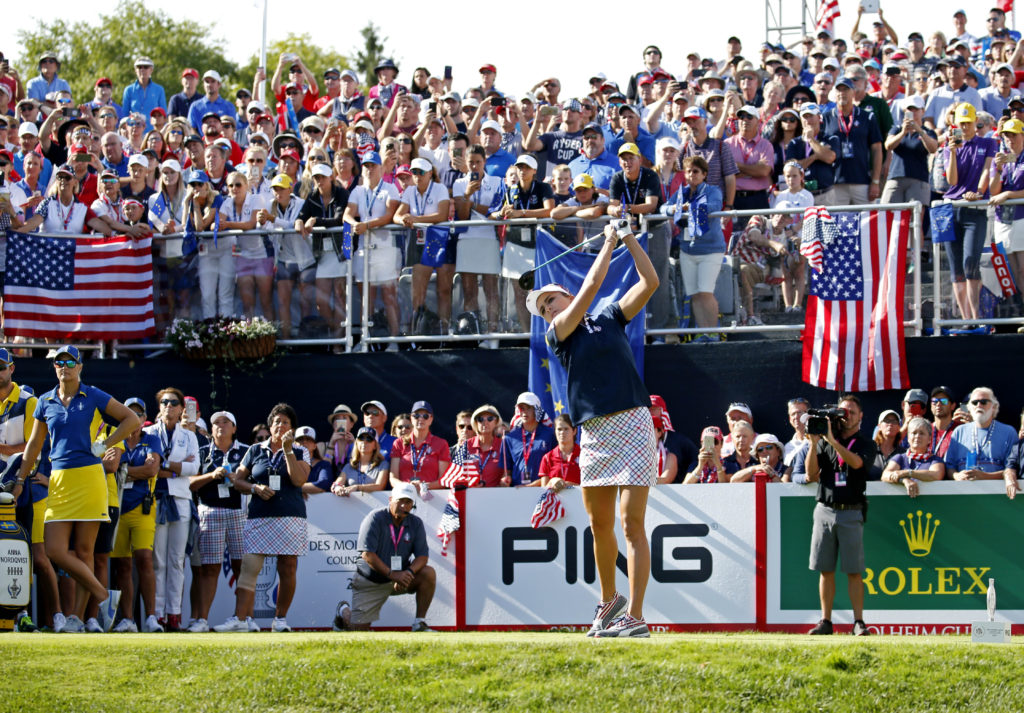 The world's largest retailer is headquartered in Bentonville, Arkansas. Rochester, Minnesota, is home to the world-renowned Mayo Clinic. Branson, Missouri, draws some of the biggest names in entertainment to its stages, and Waco, Texas, has become a household name thanks to a wildly popular HGTV show that films there. Big names and big stages are some of the reasons people love to visit these central U.S. cities, but there are even more reasons sports-event organizers choose them. These communities—along with the North Dakota cities of Bismarck and Mandan and the Iowa capital of Des Moines—are booming in business, investing in sports venues and pulling in rightsholders.
Des Moines, Iowa
As Iowa's capital city, Des Moines has always garnered much of the state's business, but "Des Moines has really transformed itself over the past 10 to 15 years," said Greg Edwards, president and CEO of Catch Des Moines. It has a great vibe, lots of locally owned restaurants, an abundant arts and culture scene and "great sports as well," he said.
The city has several professional teams, including the Triple-A Iowa Cubs, the NBA G League Iowa Wolves, the Iowa Wild AHL hockey team, and the Des Moines Menace soccer team of the Premier Development League. The Iowa Barnstormers play in the Indoor Football League.
Des Moines' largest market is youth and amateur sports, particularly soccer, softball and baseball. The 2018 AAU Junior Olympic Games will return to Des Moines over 12 days in July and August, bringing 14,000 athletes who will compete in events held mostly at the Iowa Events Center, the city's largest venue. The convention complex includes the Community Choice Credit Union Convention Center, which has 21 meeting rooms and a 28,800-square-foot ballroom; Hy-Vee Hall's three exhibit halls, which can be combined for a total of 150,000 square feet; and the 17,000-seat Wells Fargo Arena.
The Iowa Events Center is used for several indoor sports, such as USA Wrestling and AAU wrestling tournaments, as well as USA Volleyball events. The first and second round of the NCAA Division I Men's Basketball Tournament will return to Well Fargo Arena in 2019. The AAU Junior Olympics will also use venues at Drake University, which is known for the Drake Relays that run on the famous Blue Oval track. The relays have been run for more than 100 years.
When the new 50-meter indoor pool opens early this year in the downtown YMCA with seating for 1,500, it will mean Des Moines "will be able to start hosting some larger swimming events," Edwards said.
U.S. Youth Soccer and the state high school soccer championships use the 12-field James W. Cownie Soccer Park. The 11,500-seat Principal Park, home of the Iowa Cubs, also hosts the annual state high school baseball championship tournament.
About Des Moines:
Key Venues: Drake Stadium (14,500 seats); Wells Fargo Arena (17,100 seats); Iowa Events Center (150,000 square feet); Wellmark YMCA (indoor pool with 1,500 seats)
Recent Events: Iowa State Cup soccer; IMT Des Moines Marathon; Iowa High School State Cheerleading Championships; Hy-Vee Classic
Upcoming Events:  2018–2019 NAIA Wrestling Championships; 2018 USA Racquetball National Junior Olympic Championships; 2018 AAU Junior Olympic Games; 2019 NCAA Division I Men's Basketball Tournament First and Second Rounds  the metro area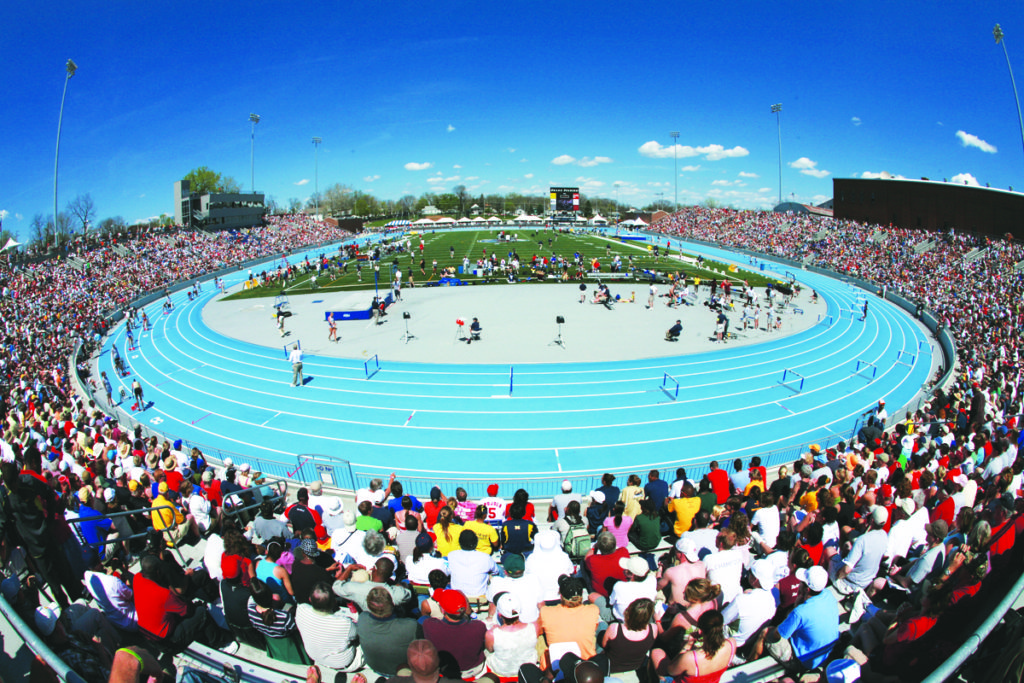 Waco, Texas
The central Texas city of Waco "has really caught fire the last five years," said Will Phipps, executive director of the Greater Waco Sports Commission. In 2014, Baylor University built the 45,000-seat McLane Stadium on the banks of the Brazos River, one of the few stadiums where fans can "sailgate." And now the city also boasts Magnolia Market at the Silos, a project by Chip and Joanna Gaines, hosts of the HGTV show "Fixer Upper" that films there.
The "Fixer Upper" effect has really "blown Waco up," Phipps said. And while that has helped draw more parents and grandparents who turn a two-day youth tournament into a vacation, it's Waco's other offerings that continue to draw organizers. Waco is a midpoint on Interstate 35 between Dallas and Austin, and it offers both formal facilities and outdoor options.
BSR Cable Park is a wakeboarding and water sports facility that hosted the World Wake Association's Points Chase Nationals in July. In addition to the annual TriWaco Triathlon, Cameron Park will welcome the USAT Off-Road National Championships/Xterra Off-Road Triathlon in June, and the city will host an Ironman 70.3 in October—"the only new 70.3 in the country this year," Phipps said.
With Cameron Park and its 15 miles of trails along the Brazos River, "that outdoor piece is really big for us because that's all downtown"—an area that's also hopping with new hotel development, he added.
Waco is a hotbed for youth and high school sports. The city hosts many high school state championships, especially football, Phipps said. The Waco Regional Tennis and Fitness Center, which has 18 lighted courts and a center-court stadium, makes the city popular for tennis tournaments, such as the NJCAA Division I National Championships that will be held there in May.
The sports commission is working to bring in more soccer events because Waco is home to what Phipps called "a really great soccer facility," the Heart of Texas Soccer Complex, which features  more than 20 fields.
About Waco
Key Venues: McLane Stadium (45,000 seats); Extraco Events Center (6,000 seats); Heart of Texas Soccer Complex; Riverbend Ballpark (baseball/softball); BSR Cable Park (water sports)
Recent Events: Little League Baseball regional tournament; 2017 FIRST Robotics Regional; 2017 Texas High School Women's Powerlifting Association State Championship
Upcoming Events: 2018 NJCAA Women's Tennis National Championship; 2018 THSWPA State Championship; 2018 Big XII Track Championship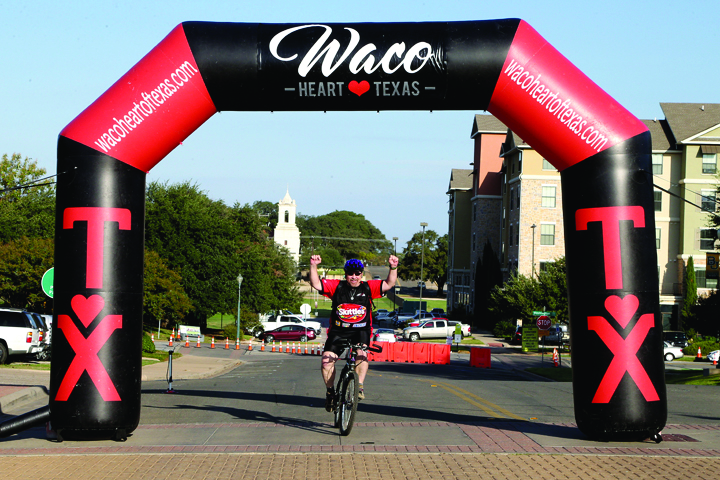 Branson, Missouri
Branson is known for its big-name entertainment, but the southwestern Missouri city is also a big name on the sports circuit. "A lot of what you've heard of before is what makes it appealing: the attractions, the shows, the lakes, all the wonderful activities we have that appeal to families," said Terra Alphonso, director of sports marketing and development for the Branson/Lakes Area Convention & Visitors Bureau.
The city also has "some great venues that organizers really like," she said. Cheer and dance events can use one of Branson's theaters, such as the 1,211-capacity Clay Cooper Theatre, the 2,300-seat Welk Resort Theatre and the 3,000-seat Mansion Theatre. Cheer and dance groups also often use the 220,000-square-foot Branson Convention Center, which has a 47,000-square-foot exhibit hall that can seat up to 5,000 spectators. The center is popular for other indoor sports, such as martial arts and weightlifting, and it hosted the third annual Branson Shootout Futsal Tournament in January.
Branson attracts quite a few youth tournaments to the Branson RecPlex, which has four baseball/softball fields as well as two soccer fields and an indoor recreation center. The park welcomes USSSA girls' and boys' world series every summer, and Fastpitch America Softball Association's annual world series in July. Ballparks of America, which opened in 2016, is a play-and-stay facility with two-thirds-sized replicas of five iconic baseball stadiums.
Branson has two warm-water lakes with a cold-water lake in the middle, meaning the area offers both bass and trout fishing. "We get a decent amount of fishing tournaments," Alphonso said. The CVB works closely with Fishing League Worldwide, Bassmaster and Big Bass Tour, which is returning in March for the fifth consecutive year, she said.
The areas around the lakes present plenty of other opportunities, such as trail events on the White River Valley Trail System and sand volleyball tournaments on the beach at Table Rock Lake, which has also been used for triathlons and wakeboarding competitions.
Golf is big for leisure travelers, and area courses also host tournaments. Big Cedar Lodge has three courses, and the resort hosts the Bass Pro Shops Legends of Golf tournament, a PGA Tour Champions event, every spring.
About Branson
Key Venues: Branson RecPlex (baseball/softball, soccer); Ballparks of America (baseball/softball); Branson Convention Center (220,000 square feet)
Recent Events: FC Legacy's Branson Shootout Futsal Tournament; Branson Classic Gymnastics; Worldwide Spirit; Bassmaster Central Open
Upcoming Events: 2018 Costa FLW Series; 2018 Bass Pro Shops Legends of Golf (PGA Tour Champions); 2018 Missouri National Archery in Schools Program (MoNASP) tournament; 2018 USSSA Boys & Girls Baseball/Softball World Series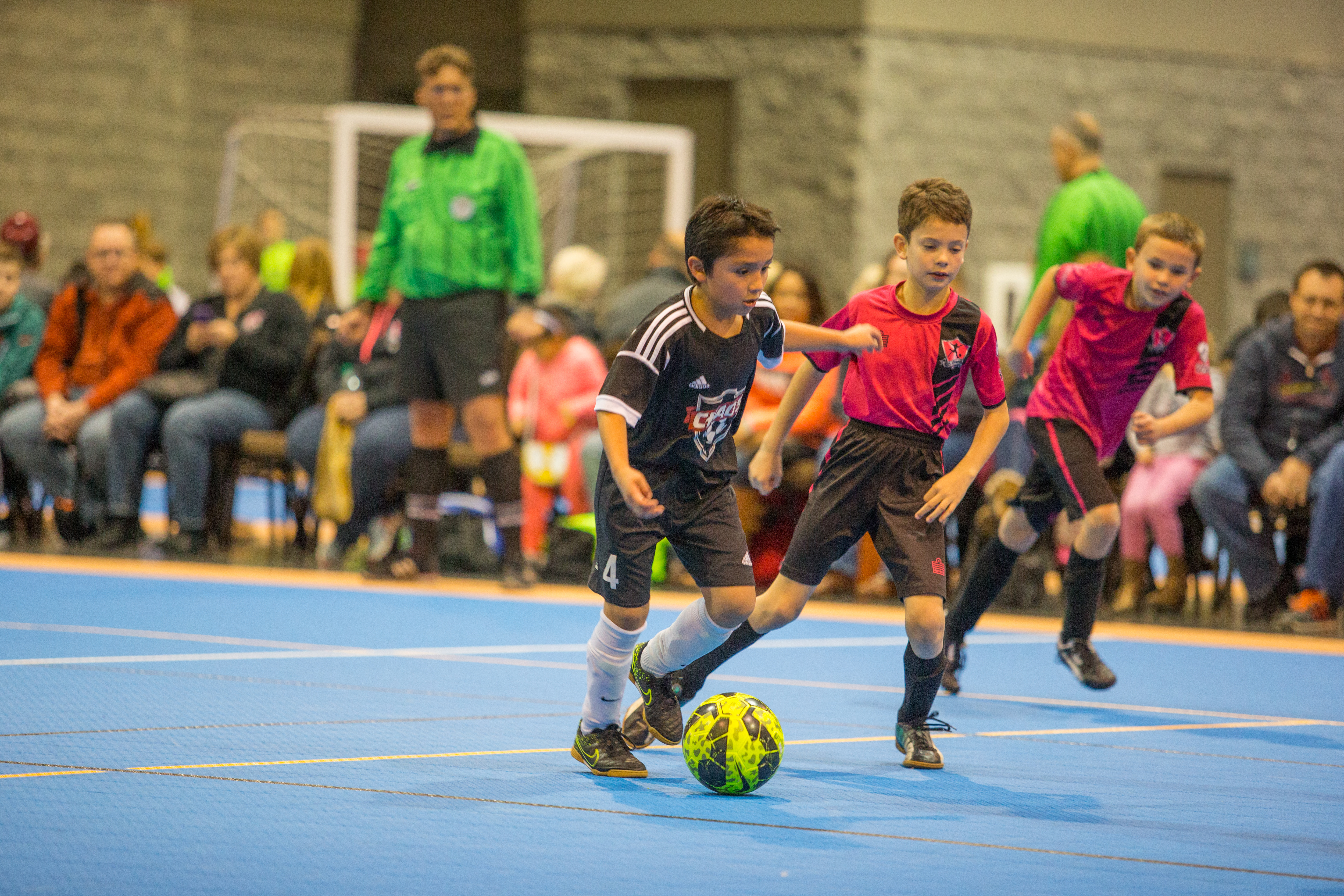 Bentonville, Arkansas
Bentonville, Arkansas, has fewer than 50,000 residents, but "we're a unique destination because the world's largest retailer is located in our community," said Luke Charpentier, sports tourism manager for Visit Bentonville. As headquarters of Walmart, Bentonville commands an international stage, but it is also an "innovative, forward-thinking community" with unique amenities, including the Crystal Bridges Museum of American Art.
Visit Bentonville works closely with public schools in the city and the parks and recreation department to use their facilities for events. Baseball and softball tournaments often use the 6,000-capacity Tiger Athletic Complex stadium at Bentonville High School as well as Phillips Park, which has five lighted baseball fields and two softball/T-ball fields.
Memorial Park is Bentonville's largest complex with five lighted baseball fields, four lighted softball fields and four T-ball fields that can also be converted for softball. Four infields are being converted to turf, Charpentier said, and the plan is to put turf on all infields by 2020. The complex also has seven lighted soccer fields and two multipurpose fields, 12 lighted tennis courts and four sand volleyball courts.
Memorial Park is home to a 50-meter outdoor pool that draws swim meets, as does the indoor pool at the Bentonville Community Recreation Center, where the annual Arkansas 7A Swim and Dive State Championships are held in February.
Basketball is another popular sport, and most tournaments use Bentonville High School along with other local schools. The school district "is one of our biggest partners," according to Charpentier.
Cycling—both road and mountain biking—is growing in northwest Arkansas, and Bentonville "has some of the best single-track bike trails in our backyard," Charpentier said. Slaughter Pen Mountain Bike Park, which hosts the annual Slaughter Pen Jam mountain biking festival, has more than 20 miles of trails and special features such as drops, jumps, bermed turns, log rides and a wall ride. Bentonville also hosted the International Mountain Bicycling Association's World Summit in 2016, which included a half-day event at The Railyard bike park in the nearby city of Rogers. The summit sold out to 450 participants, and "we turned our downtown into, basically, a big convention center; they could go to different businesses for breakout sessions," Charpentier said.
Bentonville is also working to grow less traditional sports that already have a following in the area, such as quidditch, ultimate, cricket and cornhole. The city will welcome the American Cornhole Organization's Bentonville Major tournament in March at the Benton County Fairgrounds and Expo Center.
About Bentonville
Key Venues: Memorial Park (baseball/softball, soccer, tennis courts, outdoor pool); Tiger Stadium (6,000 seats); Phillips Park (baseball/softball); Bentonville Community Recreation Center (indoor pool)
Recent Events: Crabtree Invitational basketball tournament; USTA Fall Championship Level 3 Tournament; Slaughter Pen Jam Mountain Bike Festival
Upcoming Events: 2018 Arkansas 7A Swim and Dive State Championships; 2018 American Junior Golf Association Jr. All Star Tournament; 2018 American Cornhole Organization Bentonville Major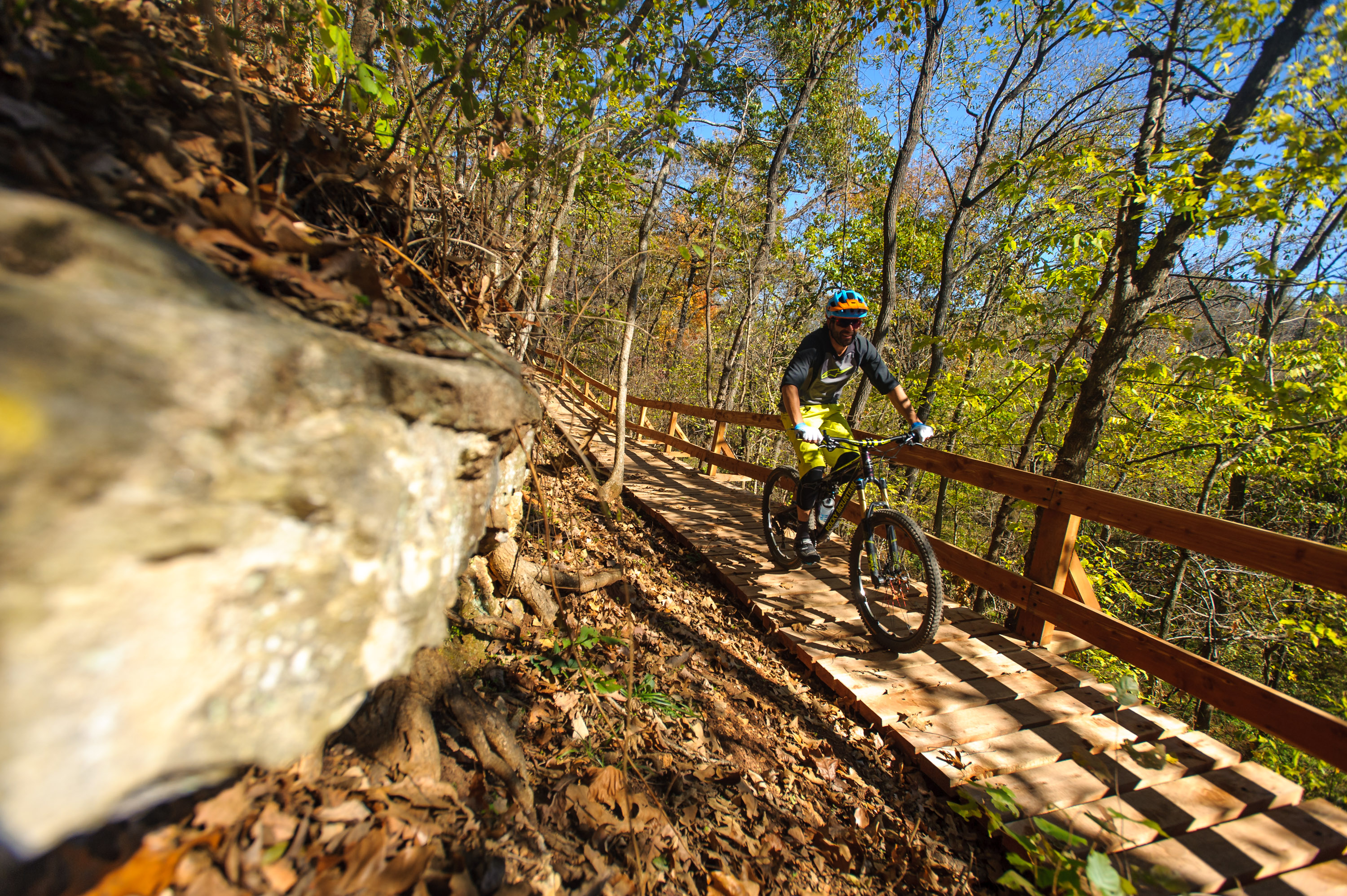 Bismarck-Mandan, North Dakota
North Dakota's economy is growing, and Bismarck is booming. The city is in a major growth spurt with a thriving downtown and new restaurants and breweries. That prosperity has led to investment in sports venues, and "sports is definitely where it's at in Bismarck," said Kris Jackson, sports and event manager for the Bismarck–Mandan Convention & Visitors Bureau.
The 84,000-square-foot Starion Sports Complex opened in September with two sheets of ice, a gymnastics facility, an NCAA-certified turf football field and an eight-lane track-and-field space with room for pole vault, long jump and throwing events. The Capital Ice Complex also recently celebrated its grand opening after completing an $8.9 million renovation. The complex reopened in November with a renovated Schaumberg Arena that includes six locker rooms and an expanded lobby, and the brand-new Wachter Arena with six locker rooms and stadium seating for 490.
Two of Bismarck's biggest sports involve ice: hockey and curling. The city hosted 15 hockey tournaments this year, and the University of Mary is launching an ACHA men's hockey team in the fall that will practice at Starion. The Capital Curling Club uses the VFW Sports Center's two ice rinks and welcomed the 2018 USA Curling Men's Challenge Round in January and a regional youth bonspiel in February.
But softball is by far the cities' largest draw, and the largest softball event is the annual Sam McQuade Sr./Budweiser Charity Softball Tournament, now in its 42nd year. The three-day event draws more than 400 teams from the U.S. and Canada every June. The city also hosted 28 teams for the Special Olympics North America Softball Championship in August at the 10-diamond Clem Kelley Athletic Complex.
Basketball is "always strong for us," Jackson said, and the city hosts state high school championships each year. Bismarck and Mandan also excel in swimming because the cities have three pool complexes between them, and "our swimming clubs have just been growing like crazy," she said.
Soccer is already big in the area, and lacrosse is growing. Both sports can use the fields at Cottonwood Park Soccer Complex. The massive park also has 12 adult softball diamonds and a Fastrax BMX track, which will host a USA BMX Gold Cup Qualifier Triple in August.
One of the cities' most unique venues is the MDU Resources Community Bowl, run by a partnership of schools and municipalities. The bowl's turf playing field, track and 6,000 seats make it popular for football, soccer and track-and-field events in the spring and fall.
About Bismarck-Mandan
Key Venues: Starion Sports Complex (ice rinks, gymnastics, football, track and field); Clem Kelley Athletic Complex (baseball/softball, soccer); MDU Resources Community Bowl (6,000 seats); Capital Ice Complex (ice rinks)
Recent Events: Special Olympics North America Softball Championship; Bismarck Marathon; Cal Ripken Baseball Midwest Plains Regional Tournament; USA Girls Fastpitch Softball State Tournament
Upcoming Events:  2018 BMX Gold Cup Regional Championship; 2018 Men's Challenge Round for the USA Curling National Championship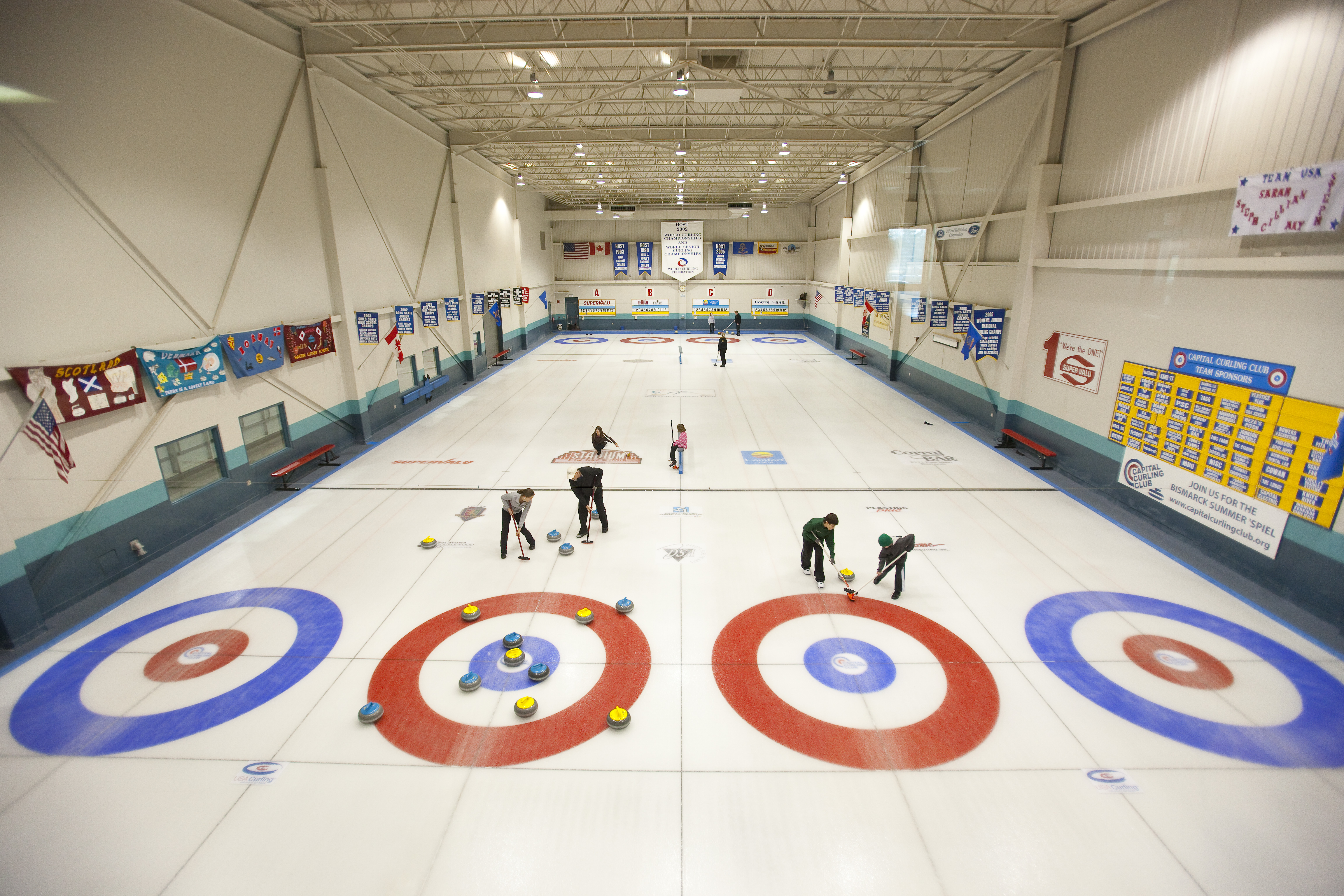 Rochester, Minnesota
Draw a triangle between Minneapolis, Milwaukee and Des Moines, and the city of Rochester, Minnesota, would be almost smack in the middle. With about 114,000 residents, the Minnesota city is home to the world-renowned Mayo Clinic as well as one of IBM's largest facilities. "We have all the advantages of a big city, but all the Midwest flavor and niceness of a small town," said Ed Hruska, executive director of Rochester Sports.
The sports commission tracks annual room nights, and in 2017, 19.2 percent of all room nights were for basketball tournaments, he said. In March, the city will welcome the NCAA Division III Women's Basketball National Championship at the recently expanded Mayo Civic Center, and the NJCAA Men's Basketball Championships will return in 2019.
Coming in second, with 17.2 percent of room nights for the year, is wrestling. "Southeast Minnesota is known as a hotbed of wrestling," Hruska said. The city hosts several state and national tournaments each year, and USA Wrestling's U23 World Team Trials will be held at the 200,000-square-foot Mayo Civic Center in October. Wrestling events are also often held at the Rochester Regional Sports Center and the Rochester Regional Stadium and Bubble.
One of the city's most significant venues is a rare find: a purpose-built volleyball facility. The National Volleyball Center opened with eight courts and expanded to 11, and Rochester now has about nine weekends of tournaments during volleyball season. The Rochester Cup Volleyball Festival started in 1999 with 30 teams and has "grown to where we turn teams away," Hruska said. The festival is held over two full weekends, but organizers are considering adding a third to accommodate another 70 to 80 teams.
The city's recent multimillion-dollar investment to improve Rochester Recreation Center's 50-meter pool means "we're able to host meets pretty much every weekend now," Hruska said. With upgraded filtration, additional seating and new video screens—and an active swim club—Rochester hosts 100 swimming events per year, such as USA Swimming's Central Zone meet that drew 1,000 athletes in August.
Fastpitch softball has become popular, and the city has put about $500,000 into improving the Rochester Youth Fastpitch Complex to add a sixth field and upgrade the bathrooms and concessions. The USA Softball Northern Nationals use the complex every year, and the event expects about 60 teams this summer.
About Rochester
Key Venues: The Regional Sports Center (1,500 seats, basketball, multipurpose); National Volleyball Center (11 courts); Rochester
Recreation Center (pool, ice rinks, basketball, volleyball)
Recent Events: USA Wrestling's U23 World Team Trials; USA Swimming Central Zone meet; Rochester Cup Volleyball Tournament
Upcoming Events: 2018 NCAA Division III Women's Basketball National Championship; 2018–2019 USA Softball 14A Northern Nationals