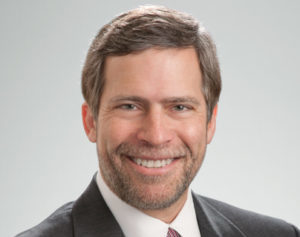 Like many Americans on January 20, I was fixated on the pageantry of Inauguration Day. There is powerful symbolism in bringing all the characters—outgoing president, past presidents, vanquished primary opponents, the legislature, the judicial branch and however many (was anyone counting?) citizens—into the process by which power is transferred. This particular Inauguration Day had more central characters involved than any in recent memory, but in keeping with tradition, their daggers were put away for a short time and for a noble purpose.
The commentators all spoke about how uniquely American this process and ceremony are, and that is no doubt true. But other countries have something that we do not have—a ritual that frequently brings people of all political stripes and walks of life together to feel national pride and cheer for a singular national purpose.
How do they do it? They have a national team playing an international game in their national sport against a traditional and competitive rival. We do not have that, and I wish we did. It would bring a sense of common purpose to the nation more often than once every four years, and in a more lasting way. When India plays Pakistan in cricket, the population of each country is united in support of its team. When Argentina plays Brazil in soccer, national pride and national identity are at stake. There are many other examples.
One reason we Americans do not have a similar dynamic is that our collective passion is diffused through many different sports. The Olympics offer a great sense of national pride, but that pride is spread throughout multiple sports and events. In single-sport events, golf's Ryder Cup certainly creates national excitement and pride for golf fans every two years, but it doesn't go to the core of the country in a "we are all in this together" way. Even on our signature sports day, Super Bowl Sunday, we take different sides.
The other impediment is that our most popular and most indigenous sports do not feature national teams engaging in truly competitive international events. Imagine if we had a national team of American football, and that other countries became proficient in that sport. Could you imagine a team of NFL stars traveling not to Orlando or Hawaii to play patty cake against each other but rather to Moscow to play the Russian football team in, say, the Putin Cup? Tom Brady, Ezekiel Elliott, Julio Jones and Jordy Nelson all on the same team would temporarily halt divisions between Patriots fans and Falcons fans, between Cowboys fans and Packers fans. The fact that many prominent players choose not to play in the World Baseball Classic, as well as the competition's newness, keeps it from capturing the national psyche. Baseball will be back in the Olympics in 2020, but there isn't a signature opponent for the U.S. team that would unite us in that moment.
There have been isolated historical moments when there was such a game, the most significant being the USA–Soviet hockey game in the 1980 Olympics. The United States against Canada in Olympic hockey also has tremendous allure, on both the men's and women's side, with the 2010 men's gold medal game being about as good as it gets. However, there are many pockets in the country where hockey is not on the radar. 
The closest thing we might have on a recurring basis is our national women's soccer team. I was in a suite at Globe Life Park watching the Texas Rangers and Los Angeles Angels when the U.S. women played Japan in the 2015 FIFA World Cup final. Even though there were three or four future Hall of Famers on the baseball field, everyone I saw in the vicinity of the TV screens was watching when the United States and Carli Lloyd went on a scoring spree. But who is our signature opponent for that team? Japan? China? Canada? And the competition isn't annual, so even if it were a great uniter of American citizens, it doesn't happen often enough to bridge our many rifts.
So while our founders in their everlasting vision created a mechanism for us all to get along for one day every four years on the political field, it's a shame they didn't similarly create such an opportunity on the playing field. Do I dare raise the specter of a constitutional amendment?
---
Bob Latham is a partner at the law firm Jackson Walker, L.L.P., and a World Rugby board member. A compilation of his best columns titled "Winners & Losers: Rants, Riffs and Reflections on the World of Sports," is available for purchase at amazon.com.