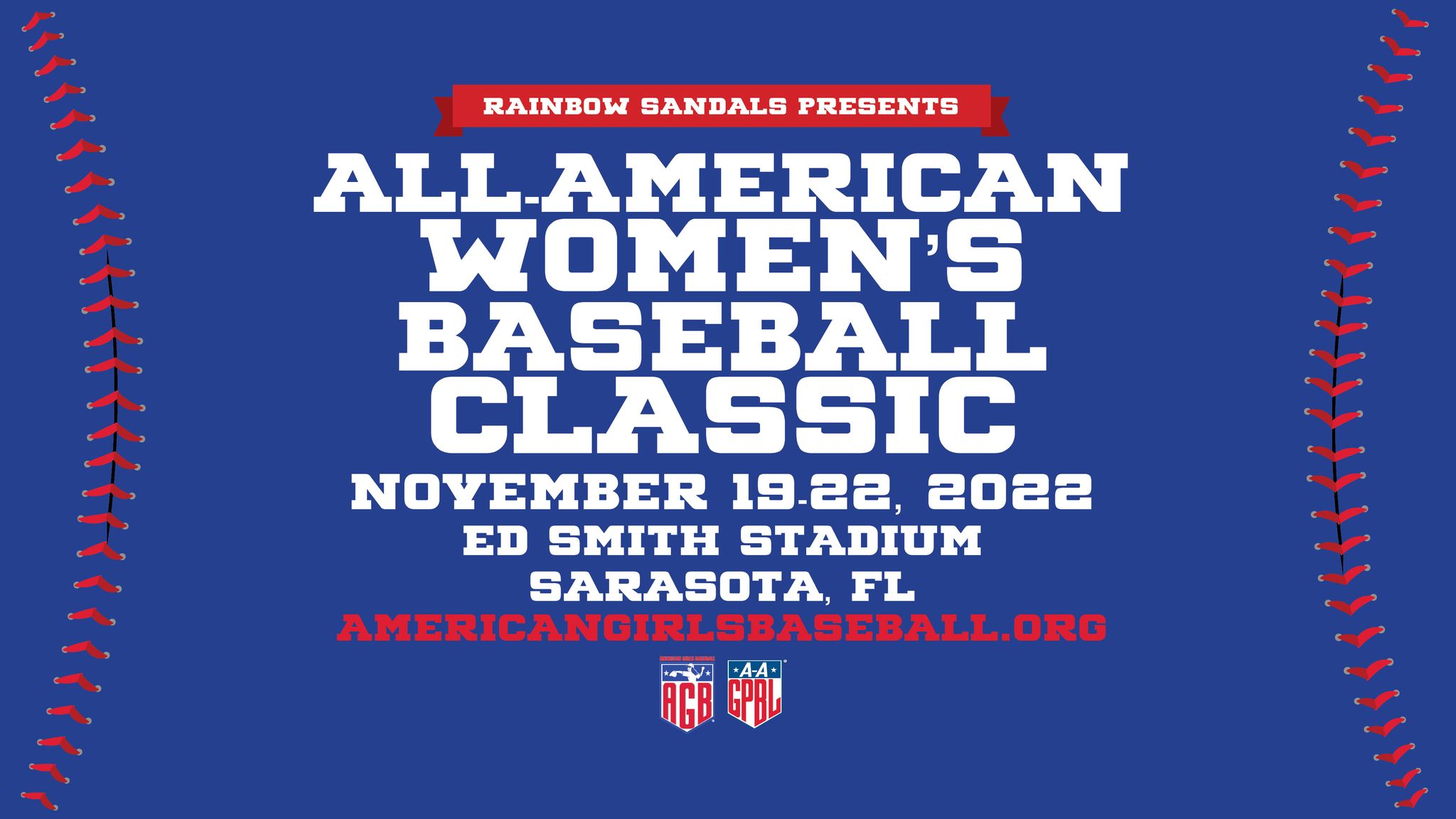 The Legends of Woman's Baseball in America will hold the inaugural All-American Woman's Baseball Classic Tournament at Ed Smith Stadium in Sarasota, Florida, from November 19–22.
The multi-day event will include a free clinic for girls ages 5-18 coached by former Major League Baseball players and a championship female coaching team on November 21. Pro-level tournament competition will begin November 19 with 60 elite woman athletes, many of whom are members of the prestigious Women's Baseball World Cup, participating while recognizing the women who paved the way before them by using the names of the original four teams of the All-American Girls Professional Baseball League — Peaches, Blue Sox, Belles and Comets.
The event will culminate November 22 with a championship tournament and awards ceremony with Misdee Wrigley Miller, the granddaughter of Phillip K. Wrigley, founder of the All-American Girls Professional Baseball League, throwing out the first pitch of the championship game.
The All-American Girls Professional Baseball League Players Association is a non-profit organization established to research, collect, document, preserve and promote the history of the AAGPBL, which played throughout the 1940s and '50s and was immortalized in the movie "A League of Their Own." American Girls Baseball is affiliated with the organization and is working to expand baseball for women.
"We're so excited to finally see this meaningful and exciting event come to fruition," said Sue Zipay,  a player for the Rockford Peaches and AGB founder and president. "We have planned several days filled with great competition and family fun and hope everyone will join us."