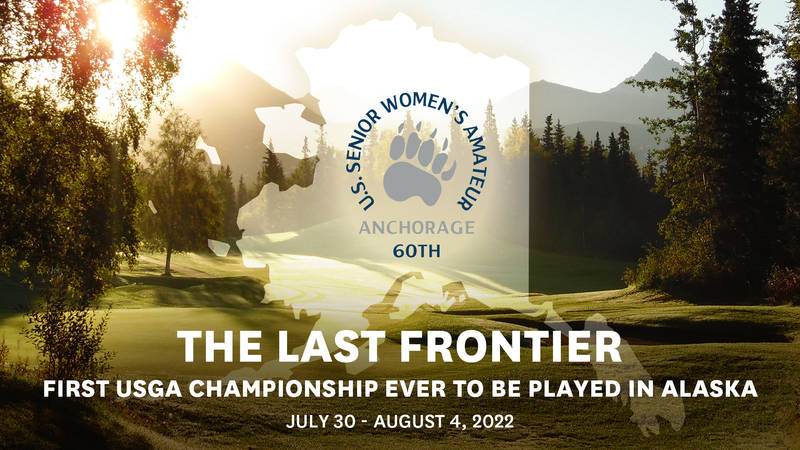 For the first time ever, the state of Alaska will be hosting a United States Golf Association championship as Anchorage Golf Course will be the site for the 60th U.S. Senior Women's Amateur Championship in 2022.
The event will be held from July 30 through August 4 and once completed, the USGA will have hosted a championship in all 50 states plus the District of Columbia.
"It's a monumental occasion for us to bring a championship to Alaska, something that has been a long time coming," said Mike Davis, chief executive officer of the USGA. "Players from all over the country dream of becoming USGA champions, so it is important we bring our events to all corners of the United States to expose golfers and golf fans to the inspiration and competitiveness of our championships. We're so thankful to Anchorage Golf Course for working with us to make this dream a reality."
Anchorage Golf Course is a municipal golf course designed by Bill Newcomb. The 6,600-yard layout features views of three mountain ranges, including Denali, the tallest peak in North America.
"We're thrilled and honored to be a part of this historic moment and become the first golf course in Alaska to host a USGA championship," said Rich Sayers, Anchorage Golf Course's general manager. "To showcase to the world what sort of golf we have here in Alaska and demonstrate both the challenge and beauty of our golf course on such a grand stage is something we cannot wait for."
Alaska has hosted U.S. Open qualifying every year since 2009 as well as numerous U.S. Senior Women's Amateur qualifiers. The U.S. Senior Women's Amateur Championship is open to any female golfer 50 years of age or older whose Handicap Index does not exceed 14.4. The field will consist of 132 players who will earn entry into the championship via sectional qualifying at sites nationwide or through an exemption category.
"Golf at this latitude requires real dedication and commitment to sport, and I know that our scenery, our course and our hospitality will make this championship especially memorable," said Anchorage Mayor Ethan Berkowitz. "We are the biggest city in the biggest state and the prestige of hosting this event does us proud."