Aquatic Sports Score
New Look for Events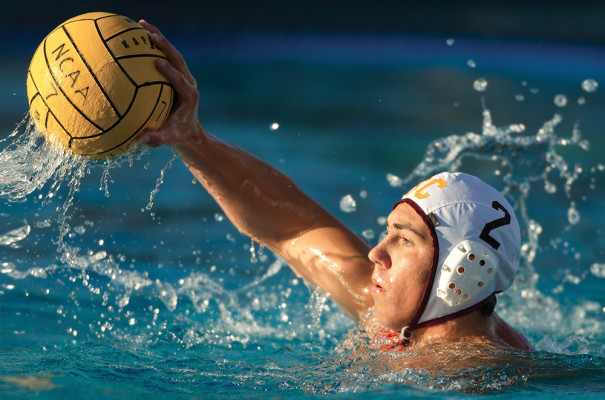 By Greg Mellen
Aquatics events are enjoying a rise in popularity, something expected to increase in the run-up to the 2016 Olympic Summer Games. From diving and water polo to synchronized swimming and traditional swimming, participants of all ages are eagerly joining a category of sports that is one of the healthiest an athlete can choose. Communities of all sizes are also capitalizing on the recent boom, enticed by the prospect of attracting the thousands willing to travel to large meets. It all adds up to new and improved aquatics venues, packed racing calendars and enthusiastic audiences.
Cities such as San Antonio and Greensboro, North Carolina, have invested tens of millions of dollars on new swim facilities, while others, such as Indianapolis and Long Beach, California, have spent similar amounts to either refurbish or rebuild once state-of-the-art facilities. And Omaha, Nebraska, which will soon host its third U.S. Olympic swim trials, has opted for the unique option of transforming its convention center and arena into a major aquatics center (complete with two 10-lane pools), something that will remain in place only for a few weeks.
To read the rest of this story in the digital edition of SportsTravel, please click here.