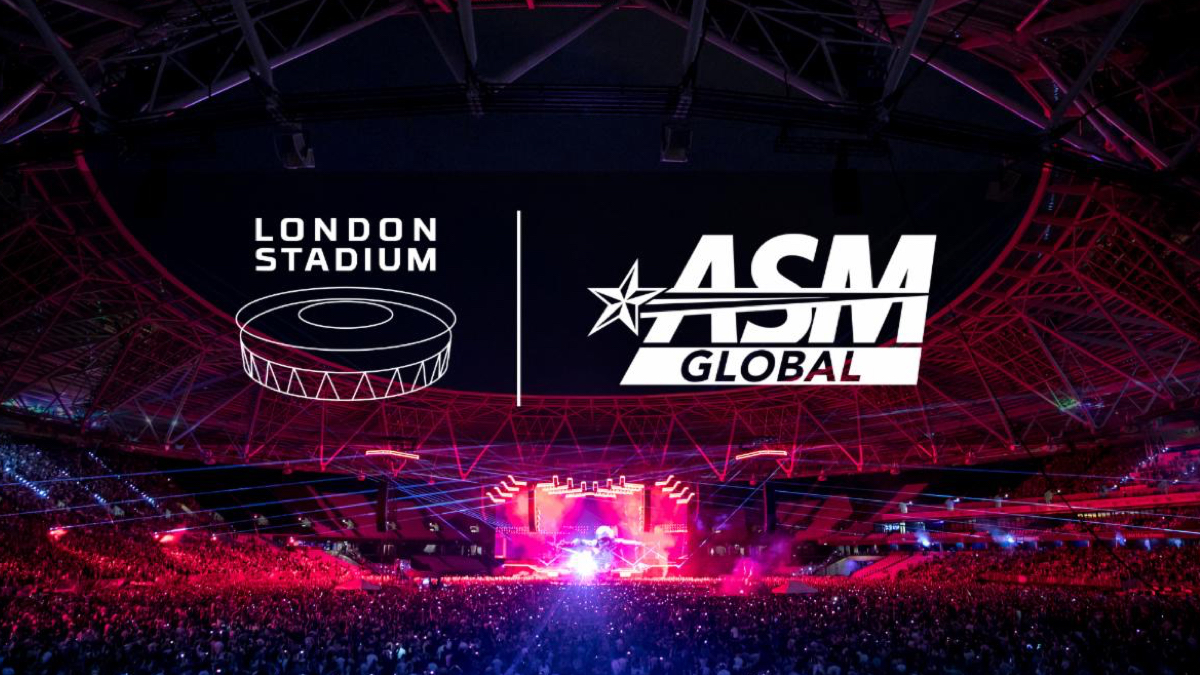 ASM Global has announced a new partnership with London Stadium to create additional event content to the stadium's upcoming calendar, as well as create new commercial opportunities.
Built to host the London 2012 Olympic Games at Queen Elizabeth Olympic Park, London Stadium is the home of Premier League soccer club West Ham United as well as U.K. Athletics. With the second largest concert capacity stadium in the U.K.'s capital, London Stadium has hosted international sporting events such as the 2015 Rugby World Cup and the London 2017 World Athletics Championships, with the return of Major League Baseball this summer as part of a multiyear deal for the capital following the success of the 2019 London Series.
"We're delighted to announce London Stadium as ASM Global's first U.K. stadium partner, joining our elite network of iconic, major event venues around the world," said Tom Lynch, ASM Global senior vice president, Europe. "The venue has been ever-present in the city's consciousness since the 2012 Olympic Games and has proved itself as one of the best multipurpose stadiums in Europe."
The move broadens ASM Global's footprint in the U.K. and Europe through elevated non-matchday programming beyond its regular rotation of sporting events.
"We have a fantastic reputation for hosting some of the biggest, best and most diverse stadium events, which is evident across our incredible lineup this summer," said Graham Gilmore, chief executive officer of London Stadium. "We are always looking to improve; and this partnership with ASM Global will help push us on to even greater possibilities, unlocking the huge potential of our venue."