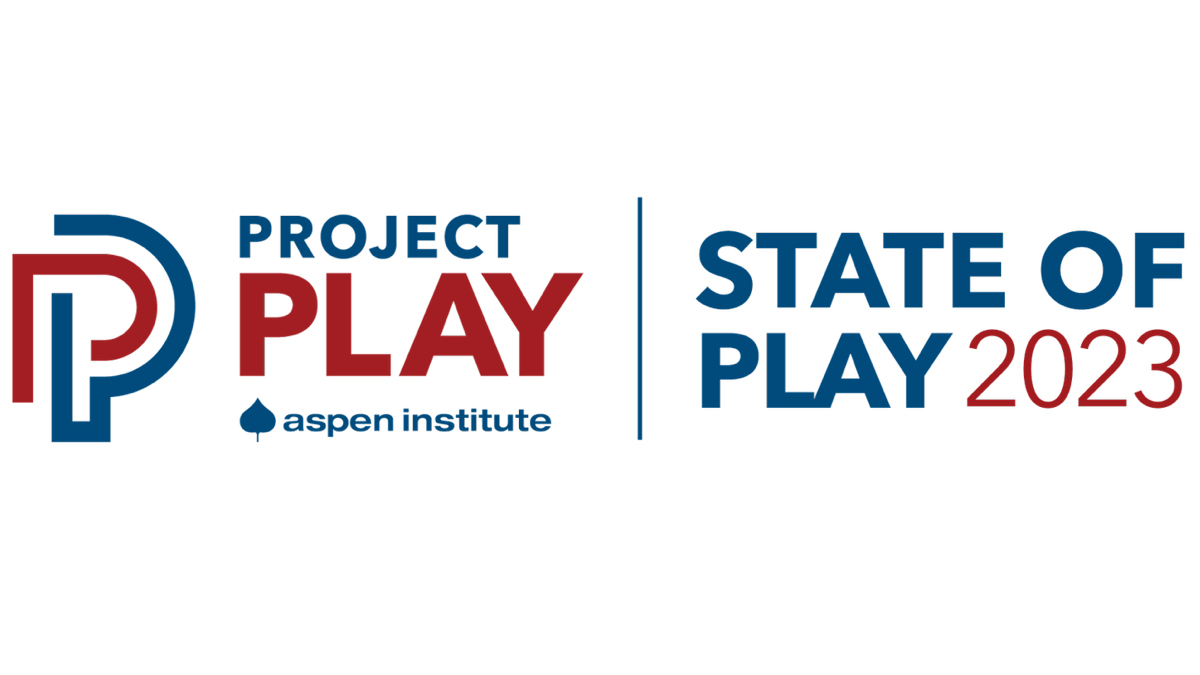 Nearly four years removed from the start of the pandemic, children are playing team sports less often even as progress is being made in filling gaps with girls and low-income populations. Those are the high-level takeaways from The Aspen Institute's State of Play 2023 report, an annual analysis of national trends in the delivery of sport activities for youth ages 6 to 18.
Between 2019 and 2022, regular team sports participation for youth ages 6–17 declined 6% while total participation (playing a sport at least once in the past year) stayed flat. The good news: Children ages 6–12 casually tried sports at a higher rate. Overall, kids are trying sports about as much as they did before COVID-19.
On a positive note, children see sports as a way to improve mental health, especially when it's a good experience, the report found. An Aspen Institute survey of more than 3,000 youth in the Tacoma, Washington, area found that young people struggling with anxiety, depression and suicidal thoughts found relief through playing sports.
More attention is being paid to the role that positive sports experiences can have on a child's mental health, given that 42% of high school students today say they have experienced persistent feelings of sadness or hopelessness. That's up from 28% a decade ago.
Girls' Participation Rates on the Rise
Another key trend that emerged in 2023 is that sports participation is increasing for girls and declining for boys. Boys (40%) still regularly played sports at a higher rate than girls (35%) in 2022, according to national data from the Sports & Fitness Industry Association. A decade ago, 50% of boys regularly played sports, which marks a 10% decrease in 2023. Meanwhile, the participation rate for girls is the highest since 2013.
Massachusetts and Minnesota lead U.S. states for sports participation rates. Both states exceeded 63% in youth sports participation, while the national average was 51%.
Efforts to provide greater access to low-income children may be working. Youth ages 6–12 from the lowest-income households increased regular sports participation for the fourth straight year. However, the rate declined for the fourth straight year among the highest-income youth. The gap remains significant — 25% participation for kids in homes earning under $25,000 vs. 39% among those earning $100,000 or more.
Serious knee injury rates are increasing in high school sports. Tears of the anterior cruciate ligament increased 12% between 2008 and 2022, according to new research by Hospital for Special Surgery and the Datalys Center. Girls soccer had the highest rates of ACL injury, followed by tackle football, girls basketball and girls lacrosse.
Public Funding is Key
State governments are paying more attention to youth sports. Maryland and Massachusetts invested in programs that use sports as a tool for youth development in disadvantaged communities. Massachusetts is again studying how to regulate youth sports. New York began distributing mobile sports betting revenue to youth sports providers.
Americans say youth sports deserves public funding. More than half of U.S. adults (52%) say such support for sports would have the most impact at the youth and school sports levels. Far fewer adults identified the Olympics (14%), Paralympic Games (7%), college sports (6%) and professional leagues (5%) as deserving of taxpayer support.