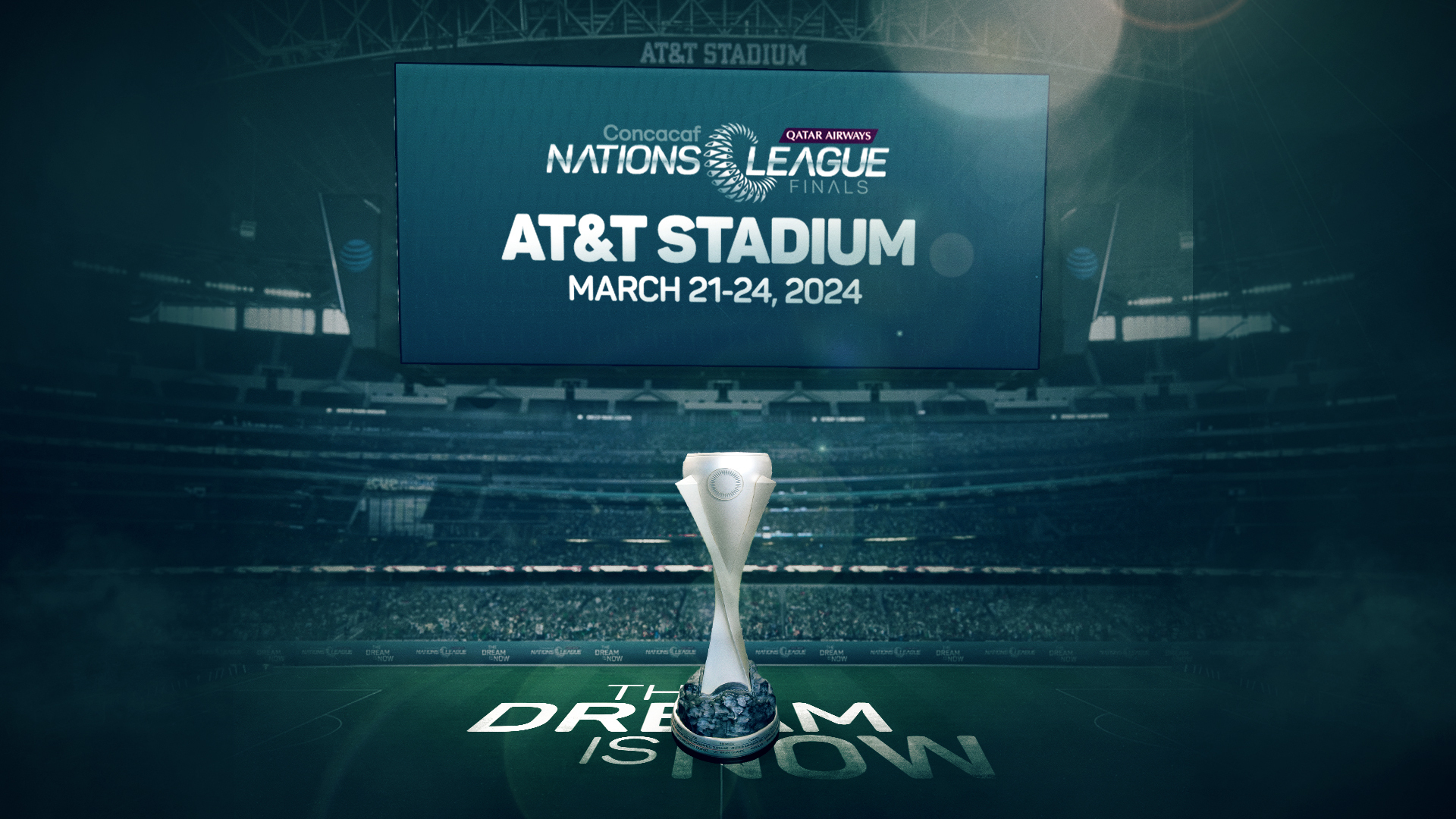 AT&T Stadium in Arlington, Texas, will host the semifinals, third-place match and championship game of the Concacaf Nations League tournament in March 2024 while Toyota Stadium in Frisco will play host to play-in matches for the 2024 Copa America during the same international window.
Concacaf made the announcement on Monday ahead of the current international break in which the Nations League quarterfinals will be played with the aggregate score winner in each home-and-home series advancing to the semifinals. The losers of each quarterfinal will be in the Copa play-in matches instead.
"The opportunity to host these premier Concacaf Nations League matches elevates Dallas and the entire North Texas region as the ultimate destination for international soccer competition," said Monica Paul, executive director of the Dallas Sports Commission. "Welcoming top teams in Concacaf for a week's worth of thrilling and pivotal play at AT&T Stadium and Toyota Stadium allows DFW to shine as the epicenter of soccer in North America."
The third edition of Concacaf Nations League Finals presented by Qatar Airways will be played at AT&T Stadium. The tournament semifinals will be March 21 with the consolation and championship matches on March 24. It will be the culmination of the third Nations League tournament after the U.S. won the first two editions, in 2021 at Denver and in 2023 at Las Vegas.
"We are honored to host decisive matches at AT&T Stadium for the Concacaf Nations League, including the Final," added Dallas Cowboys Owner, President and General Manager Jerry Jones. "North Texas has proven to be an incredible region for international soccer, and we look forward to providing another world class experience for each one of the matches played at AT&T Stadium."
The CNL play-in matches will determine the last two Concacaf guest national teams qualifying for the Copa America 2024. The draw for that tournament will be held in December in Miami.
"We are pleased to host the play-in matches next March," said FC Dallas President Dan Hunt. "We've had success with Gold Cup and other Concacaf properties over the years and this will be another great addition to our event lineup at Toyota Stadium as we all prepare for FIFA World Cup matches in North Texas in 2026."