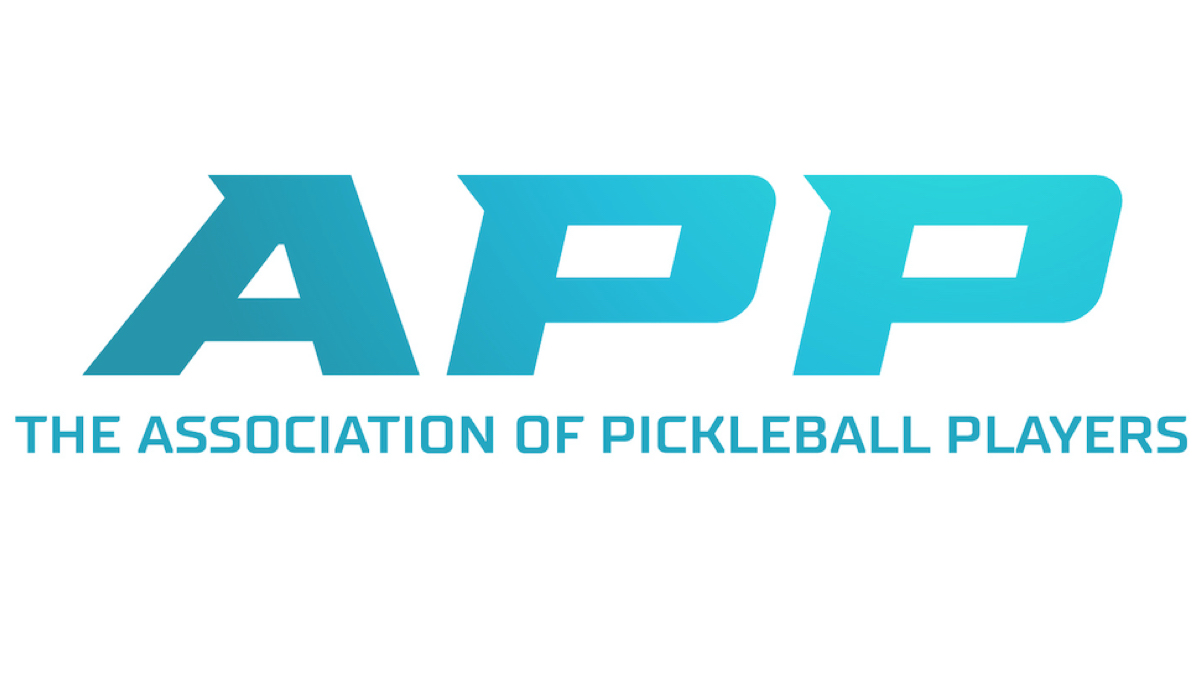 The Association of Pickleball Players has announced a 2024 schedule of 20 events with a mix of APP Tour and Next Gen events, the introduction of APP Signature competitions, more international tournament partnership and with the potential of more signature events to be announced later.
The 2024 APP Tour will feature four APP Tour Majors in Fort Lauderdale, Miami, New York and Southern California and will have triple the prize money of 2023 Tour events with a minimum of $150,000. The eight APP Tour Primary tournaments will offer double the prize money, increasing the purse to $100,000 per event.
A significant addition to the 2024 calendar will be APP Signature Events, which will be held annually, and feature new formats designed to give professional and amateur players more opportunities to compete and earn prize money. The first APP Signature Event of 2024 will be the APP Collegiate Championships, January 3–7, and will feature the top college teams from across the nation. Other APP Signature Events include the AARP Champions Cup, a tournament designed for players 50 and above; the APP Women's Open; the APP U.S. Indoor Championships and the APP Atlantic Cup, featuring team competition between Team USA and Team Europe.
Rounding out the 2024 event calendar in the United States are three APP Next Gen tournaments for players ages 16–23.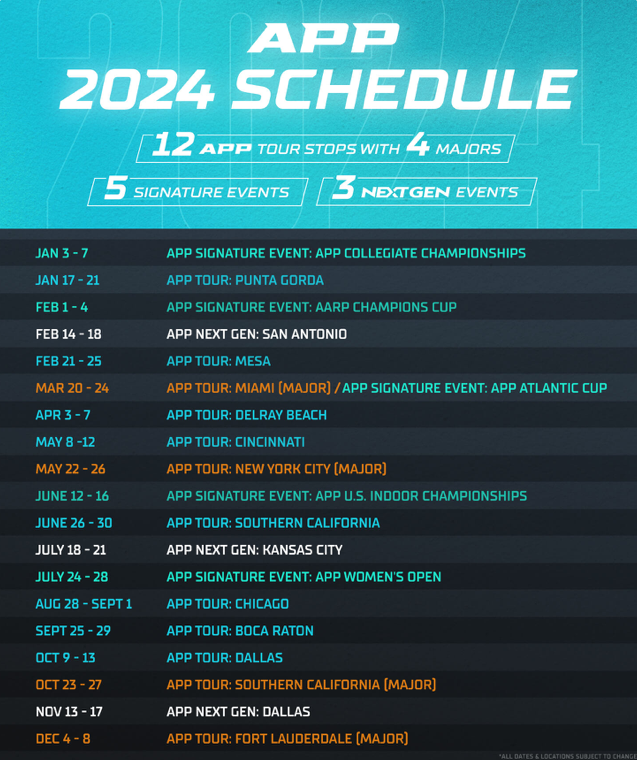 "The APP has gone from strength to strength in 2023 and we are excited to build on the successes we have enjoyed this year," said Tom Webb, chief marketing officer of the APP. "We will have bigger and better tournaments than ever before, featuring more prize money for the pro players and a bigger broadcast package. We are adding a minimum of five groundbreaking new tournaments through our APP Signature Events and we continue to find and develop America's future pickleball stars through the APP Next Gen series and our international pursuits. We lead the world in growing pickleball, and we are only just getting started."