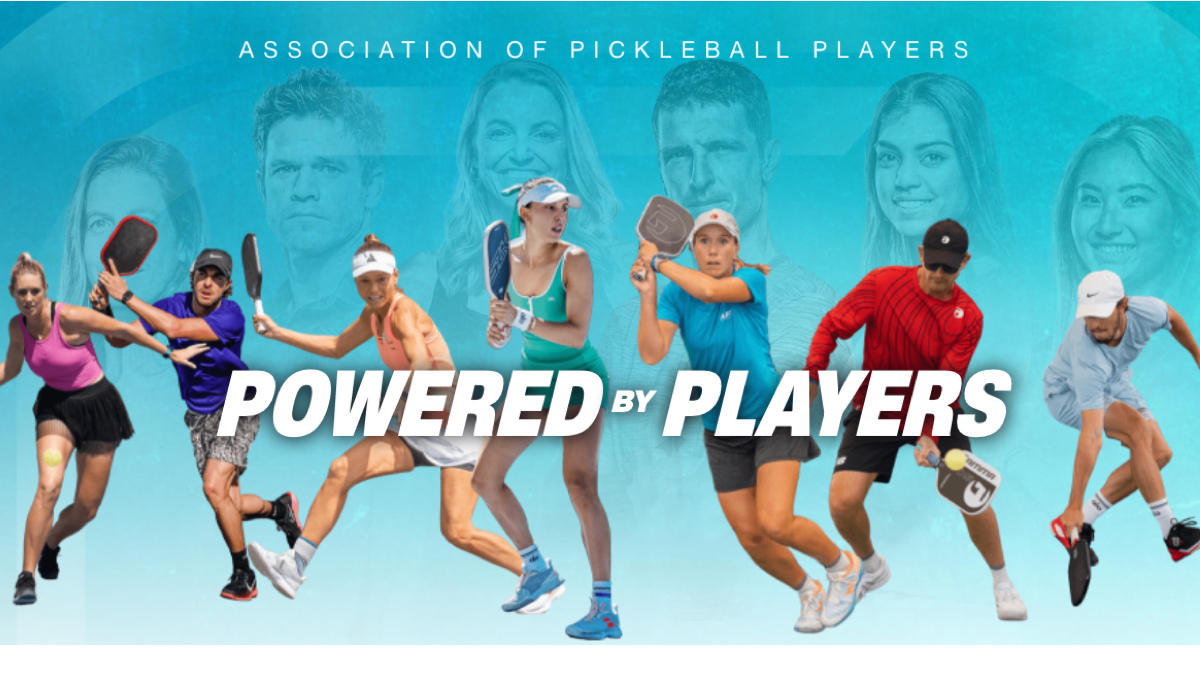 The Association of Pickleball Professionals has officially changed its name to the Association of Pickleball Players. The small change reflects the APP's desire to be a catalyst of pickleball for all players, regardless of age or skill.
The rebrand was unveiled May 24 at the APP's annual Boca Raton APP New York City Open, held at the USTA Billie Jean King National Tennis Center in Flushing Meadows.
"With the launch of the Association of Pickleball Players, we enter a new era," said Ken Herrmann, founder of the APP. "We are naturally evolving from our roots – founded in tournaments, beloved by all who take part – to this new chapter in our growth and development and want the world to know we are here to serve all players. The future for the APP is very exciting and we're only just getting started."
The APP has also unveiled a new website that will be powered by players, with content featuring players of all ages, abilities and backgrounds, with a significant focus on pro players. The APP's new digital home will feature the latest news and information on events, content, photos, and statistics on players, stories from the pickleball landscape and access to merchandise and tickets.
"The Association of Pickleball Players is a powerful proposition, one that points toward the APP's exciting future," said APP Chief Marketing Officer Tom Webb. "Elite professional and amateur tournaments and competition remain at the heart of our organization, as our new website demonstrates, yet we are firmly reinforcing the APP as a home for all pickleball players."