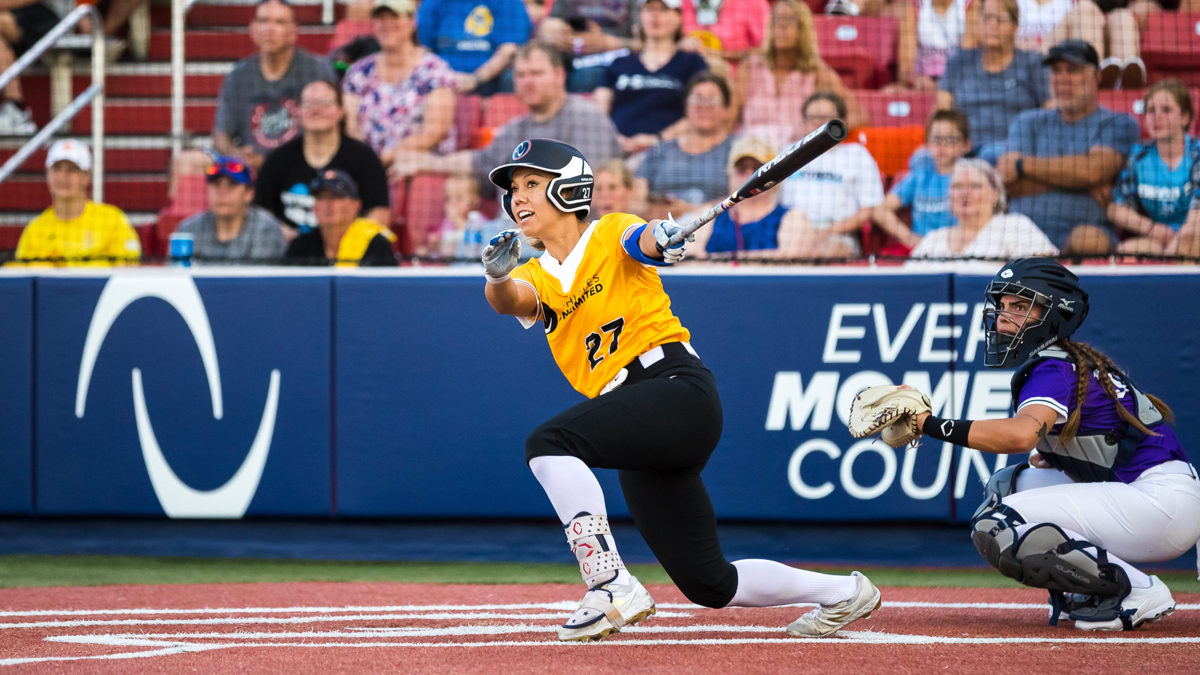 The Chicago area will host two major softball tournaments this summer at The Stadium at Parkway Bank Sports Complex in Rosemont, Illinois.
The second edition of AUX Softball (June 9–25) as well as the fourth Athletes Unlimited Softball Championship season (July 28–August 27) are both set to take place in Rosemont.
AUX Softball, a two-week competition that marked an expansion of Athletes Unlimited Softball in 2022, saw overall success in its first year, including growth in viewership, social media engagement and other important metrics for the organization. AUX Softball and the Championship Season game telecasts on ESPN networks combined to generate a 56% increase in viewership over the previous year. Both competitions will again air on ESPN platforms this year.
"Athletes Unlimited continues to raise the bar for professional softball, and we are thrilled to make Rosemont our home for both the Championship Season as well as AUX this year," said Sam Fischer, who chairs the Athletes Unlimited Softball Player Executive Committee. "We are looking forward to another year of world-class competition in front of the best fans in the world."
The Stadium at the Parkway Bank Sports Complex is the home of Athletes Unlimited Softball. It is the first facility of its kind in the nation built expressly for women's professional sports.
"The Stadium is an incredible facility that has housed pro softball since 2011," said Cheri Kempf, Athletes Unlimited senior vice president and director of softball. "The Stadium is loved by athletes and fans. We are proud to call it the home of Athletes Unlimited Softball."