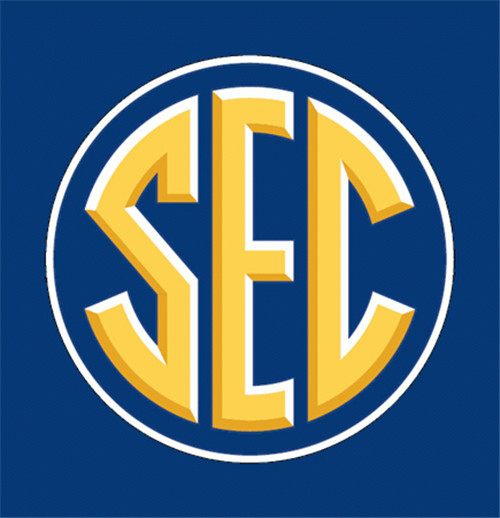 The Southeastern Conference will stage its conference championship football game at Mercedes-Benz Stadium in Atlanta through 2026. The new agreement—announced by the SEC, AMB Sports & Entertainment and the Georgia World Congress Center Authority—allows the SEC the option of adding up to two successive five-year extensions.
The Georgia Dome has hosted the SEC Championship Game for 21 years beginning in 1994, with capacity crowds in the last 19 consecutive years. By the end of the new agreement, including options, the championship will have been played in Atlanta a total of 43 years. Mercedes-Benz Stadium is set to open in 2017, with 2016 set to be the final SEC Championship Game held in the Georgia Dome.
"Atlanta has served as an outstanding host for the SEC Football Championship Game for more than two decades and has been the perfect venue for one of the premier events in college sports," said SEC Commissioner Greg Sankey. "We look forward to continuing a very positive relationship with Mercedes-Benz Stadium and the Georgia World Congress Center as the home of our football championship."
The SEC Football Championship joins a growing list of events that will be hosted in Mercedes-Benz Stadium. The NCAA Men's Final Four will be played in the stadium in 2020 and the stadium will host the annual Celebration Bowl, a championship game for the Mid-Eastern and Southwestern conferences of the Historically Black Colleges and Universities beginning in 2017. Atlanta is currently bidding on the 2018 National College Football Playoff Championship Game, which will be awarded later this year, and is a finalist for the 2019 or 2020 NFL Super Bowl. Selections for the Super Bowl games will be announced in May 2016.
"We are tremendously excited to continue the SEC legacy in Atlanta in the years to come," said Atlanta Falcons and Atlanta United Owner Arthur Blank. "The SEC Football Championship Game is a premier sporting event and is representative of the marquee events we will host at Mercedes-Benz Stadium. We look forward to working with the SEC toward their goal of producing national championship winners."
According to the GWCCA, the economic impact of the SEC Football Championship Game to the state of Georgia since 1999 is estimated at more than $1 billion.
"The announcement made today is a reaffirmation of the strong relationship the Georgia World Congress Center Authority team has with the Southeastern Conference," said GWCCA Executive Director Frank Poe. "The Authority, through the Georgia Dome, has been a proud partner in the growth and development of the nation's premier collegiate football championship. We look forward to continuing that relationship as the SEC plays its final championship game in the Georgia Dome and moves into Mercedes Benz Stadium."