AT&T American Cup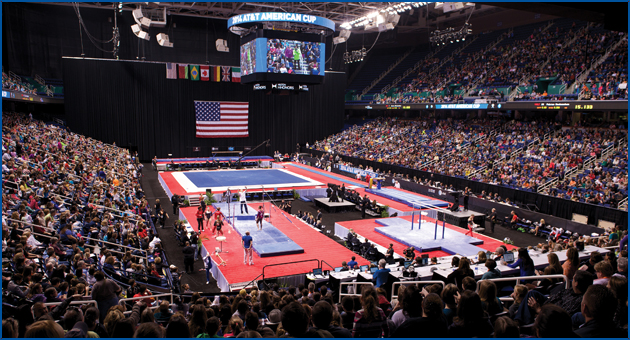 Record crowds, a new event model and a clean sweep by top U.S. gymnasts added up to a successful AT&T American Cup in Greensboro, North Carolina. "We couldn't have asked for a better overall experience," said Steve Penny, president and CEO of USA Gymnastics.
The international competition, held in Greensboro for the first time, drew large crowds, nearly doubling the average attendance from previous stagings. "For a first-time event, things went incredibly smoothly from an operational perspective," said Scott Johnson, deputy director of the Greensboro Coliseum Complex. "We were honored to host such a prestigious event, and we feel we demonstrated that Greensboro can host elite championship sporting events on par with any community."
American Cup attendance has averaged roughly 5,000 per year over the last 13 years. This year's event drew 9,076, the largest crowd to attend an American Cup in a non-Olympic year since 2000.
To read the rest of this article in SportsTravel, please click here.