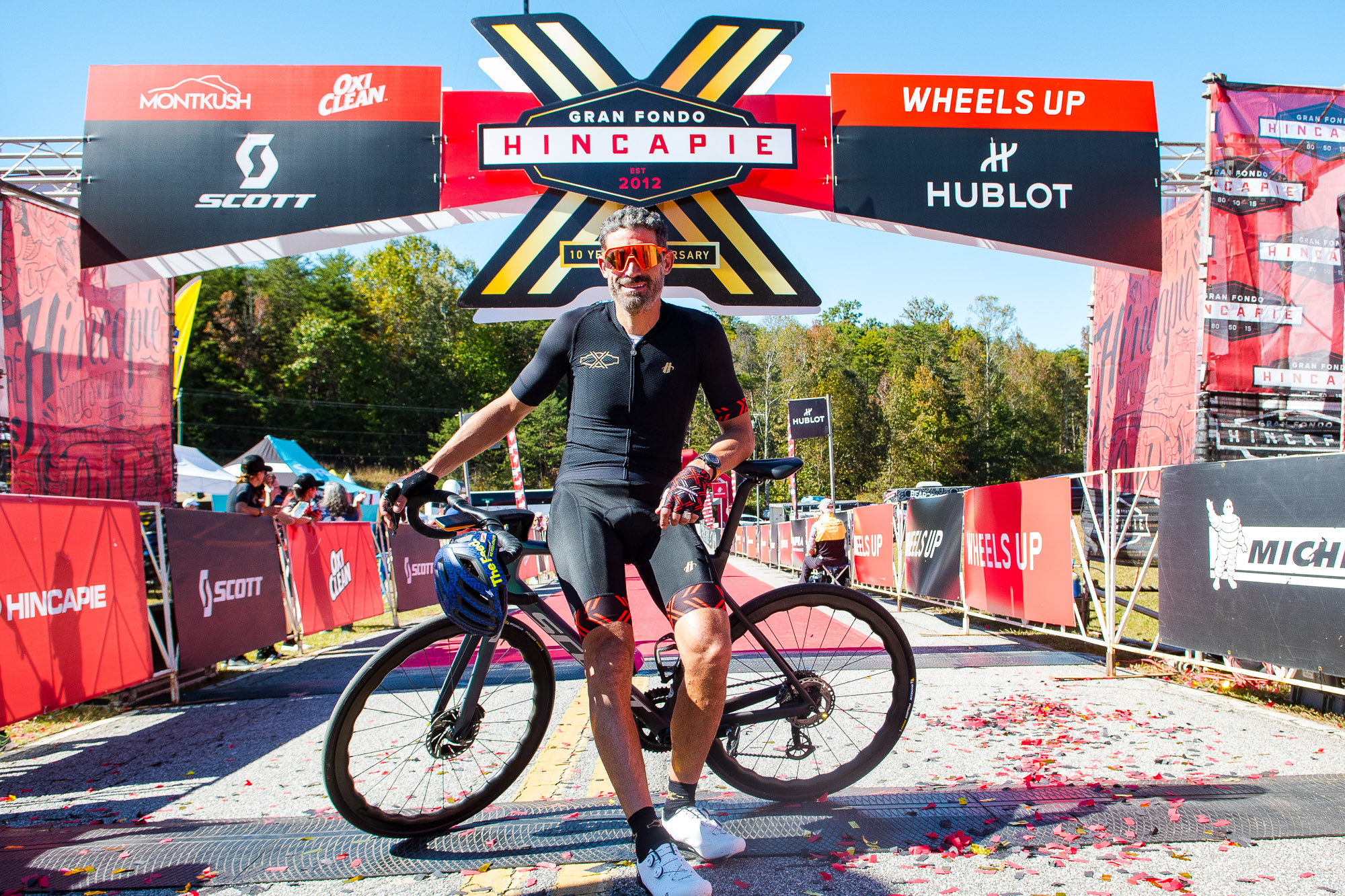 Bangor, Maine, will join a select group of U.S. cities to host the Gran Fondo Hincapie Series amateur cycling event in 2022. The event will be staged August 6, 2022, in and around the city, and will continue annually through at least 2024.
The Gran Fondo Hincapie series welcomes riders of all skill levels over a weekend of riding and celebration of all things cycling. The Italian term "gran fondo" refers to a popular type of long-distance amateur cycling event that focuses on both the competitive and recreational experience. Events are known for epic cycling routes and views, celebrity riders, rest stops with live music, and post-ride family-friendly festivals with food and beer.
"We at Hincapie events are so excited to expand our series of events to Bangor, Maine in 2022," said Joe Coddington, technical director at Gran Fondo Hincapie. "Bangor has everything we look for in an event town. The way the community welcomed us on our visit and the quality of the riding, food, and beer, we knew that it was the next home for Gran Fondo Hincapie."
"This is very exciting for Maine and our cycling community," said Kerrie Tripp, executive director at Greater Bangor Convention & Visitors Bureau. "We're delighted Gran Fondo Hincapie has chosen our region to host one of their signature rides in 2022. Our destination has continued to grow and this is another example of the diversity of events this region is able to showcase. It's only through the collaboration and partnerships of the Maine Sports Commission, Bangor Parks & Recreation, and local law enforcement that we were able to secure this premier cycling event."
The event series was founded by cycling great George Hincapie who brought 17 victories to Ronde van Vlannderen, competed in the Tour de France 17 times and won three U.S. National Road Race championships. He also rode at five consecutive Olympic Games between 1992—2008.
Route details are in development but initial plans include a start and finish at the Bangor Waterfront Park and ride distances of 80, 50, and 15 miles.
"Our organization is thrilled to welcome Hincapie Cycling to Bangor for the next three years," said Sheila Brennan Nee, director of the Maine Sports Commission. "An event of this caliber will naturally help elevate Maine as a premier cycling destination, in addition to bringing a significant economic impact to the host and surrounding communities. Eight hundred to 2,000 cyclists are projected over the three-year period. The majority of riders will be joined by family members and friends, extending their stay to experience all that Maine has to offer in the summertime."