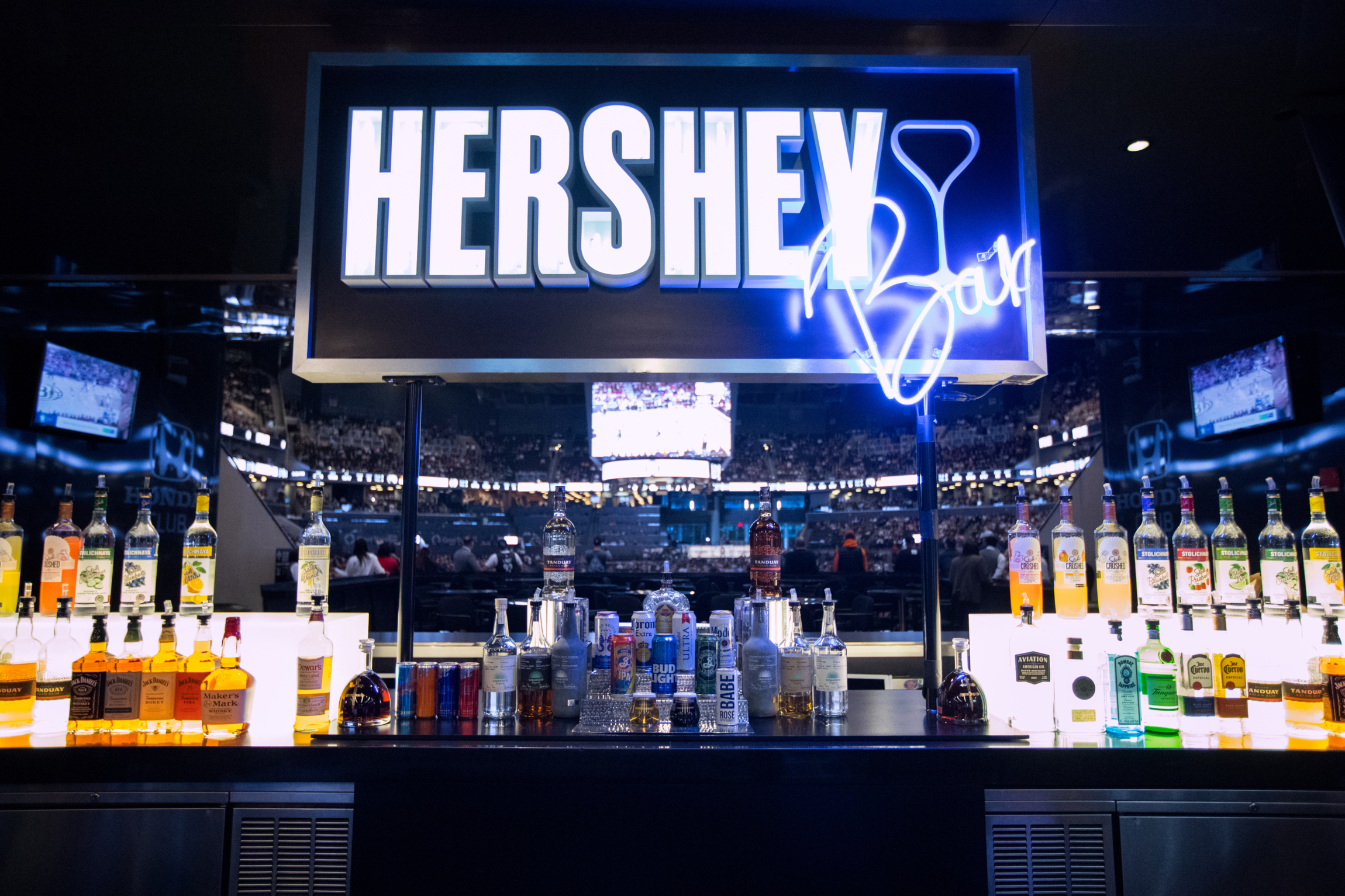 Need a chocolate fix next time you're at the game? At Barclays Center in Brooklyn, fans can get just that through a first-of-its kind experiential Hershey Bar that has opened at the home of the Brooklyn Nets in partnership with the snacks company.
The chocolate-themed bar serves non-alcoholic beverages as well as spiked cocktails, including milkshakes made with Hershey's and Reese's, an "outrageously garnished" Hershey's hot chocolate, Jolly Rancher-flavored mixed drinks and a Hershey's Kisses chocolate martini, among other concoctions.
"Since Barclays Center opened it has not only become one of the world's busiest sports and entertainment venues, but also a premier food and beverage destination, widely known for the uniqueness of its concessions offerings," said Bryan Calka, senior vice president of global partnerships at BSE Global. "We're thrilled to elevate our concession options even further by partnering with one of the world's top snack companies, Hershey, to create this one-of-a-kind space for our guests to enjoy."
The bar will be open during Brooklyn Nets home games, as well as select concerts and events at Barclays Center. The Hershey Company will also be the presenting sponsor for the Nets Halloween-themed game during the 2020–2021 NBA season.
"We are excited to partner with the Barclays Center and Levy to test these new confectionary and snacking concepts," said Allen Dark, director of disruptive growth at Hershey. "Working with both teams in the heart of Brooklyn has been an exceptional experience, and we are looking forward to bringing successful ideas to live sports and entertainment venues worldwide."