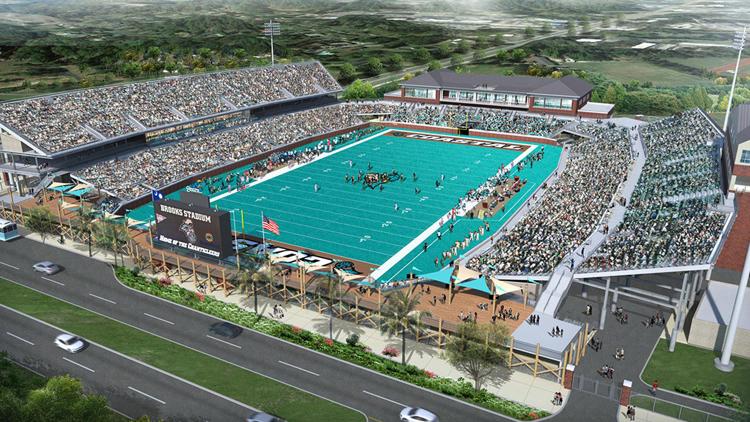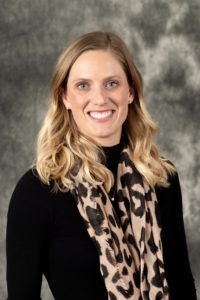 A new college football bowl game in Myrtle Beach, South Carolina, has a new executive director. Rachel Quigley will take the helm of the inaugural Myrtle Beach Bowl after spending five years with Visit Myrtle Beach, where she managed partnerships across college and professional sports in various marketing roles.
"We are very pleased to secure Rachel's leadership for the launch of the 2020 Myrtle Beach Bowl," said Pete Derzis, ESPN senior vice president of college sports programming and events. "She has distinguished herself in the marketplace on a number of key initiatives representing Visit Myrtle Beach."
The Myrtle Beach Bowl, which is owned and operated by ESPN Events, will be staged at Brooks Stadium on the campus of Coastal Carolina University for the first time in 2020. The game will feature matchups from among three conference partners — Conference USA, the Mid-American Conference and the Sun Belt Conference — with each participating four times between 2020 and 2025.
"I'm grateful to have the opportunity to be a part of the Myrtle Beach Bowl alongside ESPN Events and many members of the community, and look forward to making the inaugural year a success," Quigley said. "I would like to send a heartfelt thank you to each person who has spent time mentoring, supporting and encouraging me throughout my career."
Quigley has previously worked with Clemson University Athletics, the Philadelphia Eagles and Boston Red Sox. She also worked with ESPN Events when the Puerto Rico Tip-Off was relocated to Myrtle Beach in 2017, as well as on the Myrtle Beach Invitational in 2018 and 2019. In addition, she has assisted with production surrounding the Super Bowl XLVIII (New York/New Jersey), Super Bowl LII (Minneapolis) and Super Bowl LIII (Atlanta). Quigley graduated from Clemson University with a bachelor's degree in marketing.