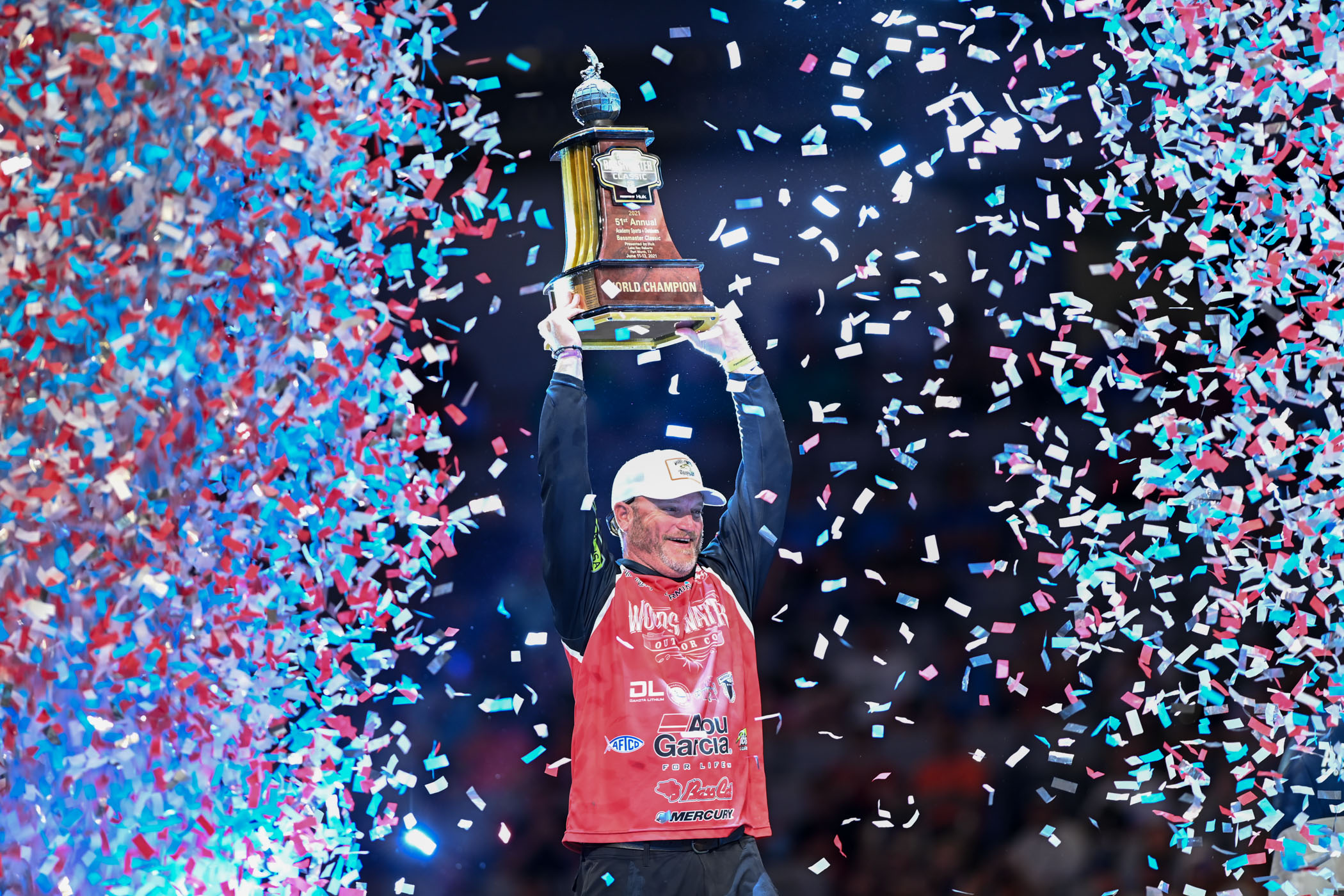 Fishing fans are back.
The 2021 Academy Sports + Outdoors Bassmaster Classic presented by Huk and held in Fort Worth, Texas, attracted 147,197 fans across a variety of Classic Week activities. The attendance shattered previous records for a Texas-held Bassmaster Classic and was the second-highest attended Classic in history behind the 2019 event in Knoxville, Tennessee, which drew 153,809 fans.
In 2017, the last time the event was held in Texas, Houston and Lake Conroe drew 115,000 fans for Classic Week. For Fort Worth, it was the first time hosting.
The total attendance was recorded at events across the region, including the Classic Kickoff Party, weigh-ins and the Bassmaster Classic Outdoors Expo in Fort Worth, daily takeoffs on Lake Ray Roberts in Pilot Point and the Bassmaster B.A.S.S. Nation Kayak Series National Championship powered by TourneyX on Possum Kingdom Lake near Mineral Wells.
"This incredible attendance would not have been possible without the loyalty of our incredible Bassmaster fans and the partnerships between B.A.S.S. and our sponsors, exhibitors, the media and our local hosts with the Fort Worth Sports Commission and Visit Fort Worth, who worked with us to shift the Classic from its original dates," said B.A.S.S. CEO Bruce Akin. "The entire event is a celebration of sportfishing and the outdoors, and we're thankful for everyone who gathered with us in Texas to celebrate fishing and make this Classic such a success."
In addition to the daily weigh-ins at the city's new Dickies Arena and the expo held at Will Rogers Memorial Center, large crowds gathered lakeside for takeoff at Lake Ray Roberts State Park – Isle du Bois Unit.
"It was our absolute honor and privilege to welcome nearly 150,000 visitors from around the country to Fort Worth, Texas for one of the most epic Bassmaster Classics ever," said Jason Sands, director of the Fort Worth Sports Commission.
The estimated economic impact for the week is expected to top $25 million although details will be announced once calculations are completed by the local hosts.