Beach Sports Put a Stake
in the Sand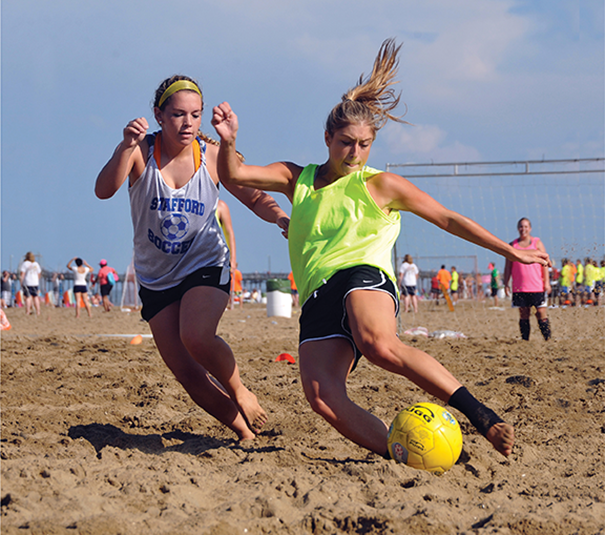 By Zoie Clift
Though beach sports have been around for years in various forms, recent years have seen considerable growth across sports that haven't always had a strong tradition on the sand. Volleyball has been a mainstay, but soccer, ultimate, tennis and wrestling are also enjoying newfound popularity on the beach, even at destinations not known for sandy shores.
As the world gears up for the 2016 Olympic Summer Games in Rio de Janeiro, beach volleyball is already a favorite. "Tickets to events on Copacabana Beach are the hottest ticket in Brazil," said John Ruger, senior director of beach operations for USA Volleyball.
The United States team also has high hopes; it has medaled at every Olympics since the discipline became part of the Games in 1996, and its longtime star, Kerri Walsh Jennings, has a good chance of making history in Rio as the first woman to win a gold medal in beach volleyball in four successive Games. (Her partner in gold-medal wins, Misty May-Treanor, retired after the London Olympics.)
To read the rest of this story in the digital edition of SportsTravel, please click here.