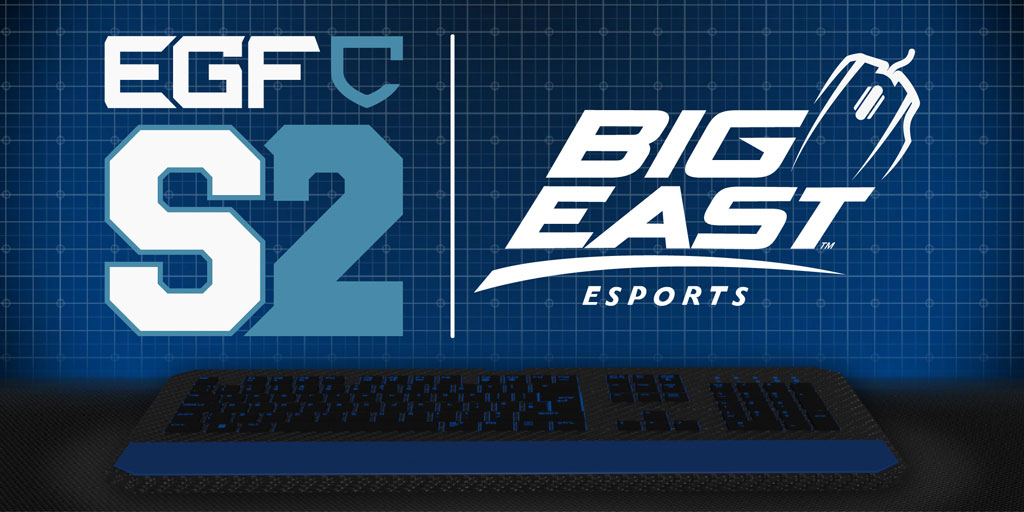 The Big East Conference has signed a three-year agreement with the Electronic Gaming Federation to be the organizer for all conference-affiliated gaming events.
The league's 11 schools will be official EGF members and participate in a multi-game season in the national Division I Varsity Esports League. The season began October 5 and features two eight-week splits and conference championships plus more leading to the national championships in late April with competition in Rocket League, Overwatch, SSBU and FIFA.
"We're very excited that the relationship Big East esports has enjoyed with EGF will be continuing for the next three years with league membership across many titles," said Big East Commissioner Val Ackerman. "We're grateful for the outstanding leadership EGF provides annually to collegiate esports and look forward to partnering to bring compelling rivalry matches and broadcasts to our fans around the country."
The Big East's gaming members include Butler University, University of Connecticut, Creighton University, DePaul University, Georgetown University, Marquette University, Providence College, St. John's University, Seton Hall University, Villanova University and Xavier University.
"We are honored to have earned the trust and respect of all the Big East schools and conference leadership," said EGF Chief Executive Officer Eric Johnson. "EGF is attracting teams who want to play against the biggest and best programs across the country for a national championship, want to have a voice and a stake in their governance, and want a partner who has the students' passions as the top priority.