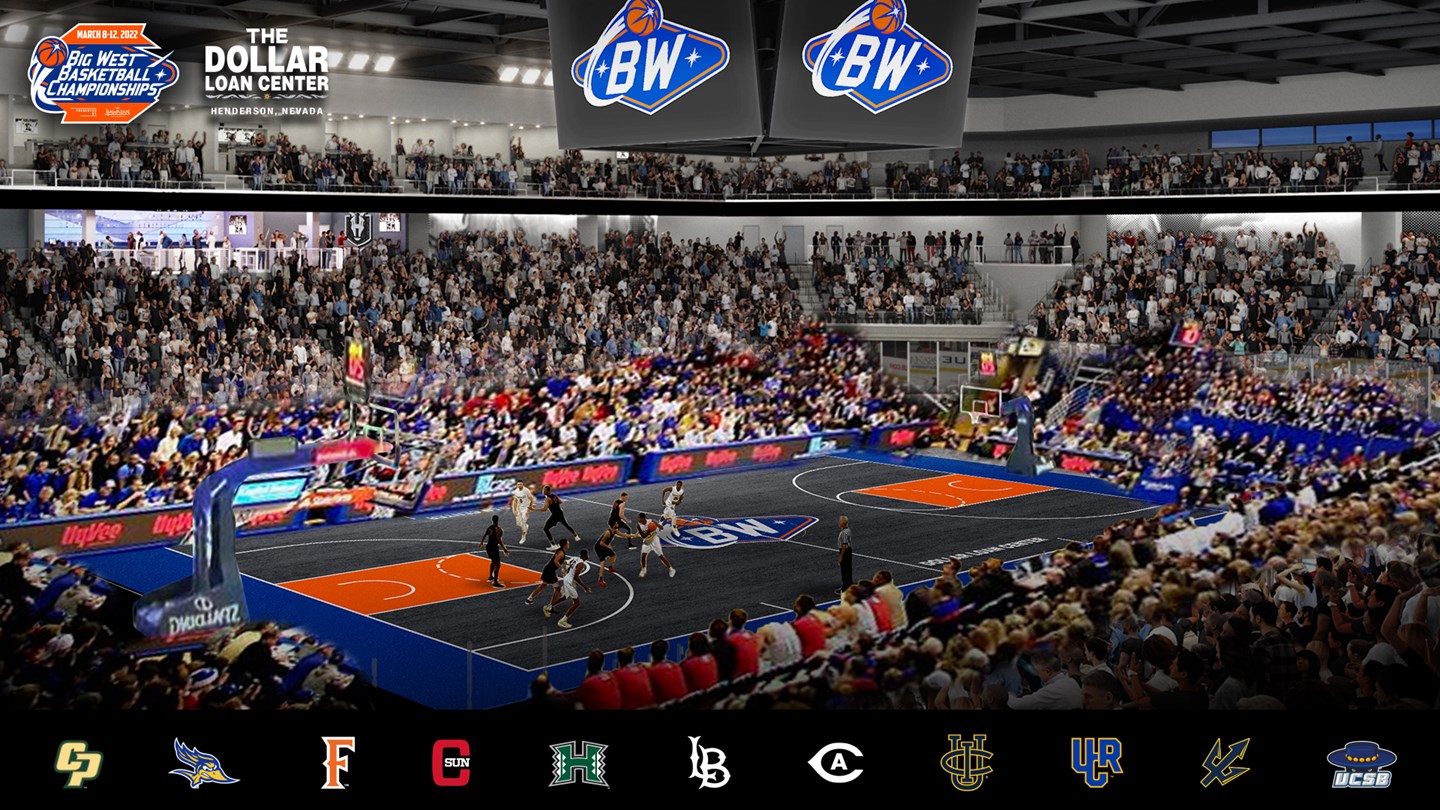 The Big West Conference has announced a multi-year agreement to bring the men's and women's basketball conference tournaments to the Dollar Loan Center in Henderson, Nevada, beginning in March 2022.
"The Big West stands for innovation and opportunity and the Dollar Loan Center provides a tremendous, state-of-the-art venue to showcase the Big West, its member institutions and basketball programs," said Big West Commissioner Dan Butterly. "It is a spectacular facility that will become an entertainment hub for the city of Henderson and the Las Vegas valley."
The $84 million, 6,000-seat Dollar Loan Center will be completed in February. The new venue will be home to the Henderson Silver Knights, the American Hockey League affiliate of the NHL's Vegas Golden Knights as well as an Indoor Football League franchise and the Southern Nevada Sports Hall of Fame.
"We are thrilled that the first0ever event in our brand new, state-of-the-art community facility in Henderson will be the Big West men's and women's basketball championships," said Vegas Golden Knights President Kerry Bubolz. "The Dollar Loan Center will be home to some of the most exciting entertainment our region has to offer."
The Big West tournament was held this year at Michelob Ultra Arena at Mandalay Bay, the first time the event had been out of California since 2000. The Thomas and Mack Center in Las Vegas hosted the event in 1994 and 1995 before the tournament moved to the Lawlor Events Center in Reno from 1996–2000.
The tournament was held at the Anaheim Convention Center in California from 2001–2010 before moving to the Honda Center, also in Anaheim, from 2010 until 2019. The 2020 event was canceled because of the pandemic.
The Big Sky is the only NCAA Division I conference west of the Rocky Mountains to not hold its conference basketball tournament in the Las Vegas region, according to the Las Vegas Review-Journal. The Pac-12, Mountain West, West Coast and Western Athletic conferences hold their men's and women's tourneys on or near the Strip.