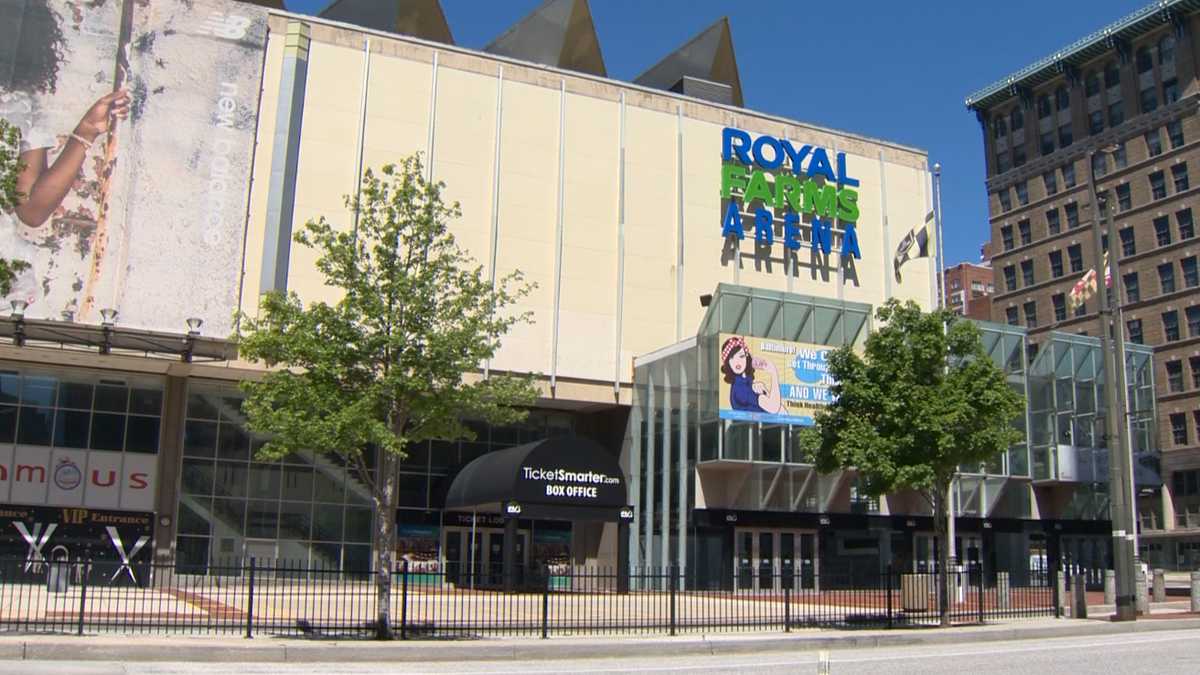 Royal Farms Arena in downtown Baltimore will have $150 million invested in renovations under an agreement backed by Oak View Group and Thirty-Five Ventures, an investment firm led by NBA star Kevin Durant.
Opening in 1962 as the Baltimore Civic Center, Royal Farms Arena was once home to the NBA's Baltimore Bullets until the team moved to Landover, Maryland. The arena, which seats 14,000, has since hosted concerts and events while also being the home for indoor lacrosse and arena football franchises.
"We're thrilled that the Baltimore Development Corporation has selected our partners at Oak View Group for this groundbreaking renovation," Durant and his business partner, Rich Kleiman, said via press release. "OVG has proven its reputation for innovation in the venue space and we're looking forward to working with them to bring Baltimore Arena and a myriad sports and entertainment opportunities to life in Baltimore."
After years of exploring the best use of the venue, the BDC in November 2020 called for proposals of redeveloping the arena to a state-of-the-art facility with a caveat that the arena must remain on the current site.
"I'm pleased to have given BDC the go-ahead to enter into final and exclusive negotiations with OVG, which is an important key step toward realizing the long-awaited transformation of the iconic and historic Baltimore Arena into a world-class entertainment venue," Baltimore Mayor Brandon Scott said in a statement. "The project will catalyze the reopening of Baltimore's tourism and hospitality market and reposition Baltimore as a destination for top-tier national events and live entertainment. I look forward to being briefed on BDC's final negotiations and deal terms."
The money invested by OVG and Thirty-Five Venues will encompass overhauled concourses with new suites, concessions, seating and a new exterior. The agreement was reached with Baltimore Development Corporation and will allow OVG to negotiate a lease and management agreement for the City-owned arena. Oak View Group is behind Climate Pledge Arena in Seattle; UBS Arena in Belmont, New York; Moody Center in Austin, Texas; and Coachella Valley Arena in Palm Desert, California.
"We're pleased to enter into exclusive negotiations with BDC to revitalise the Baltimore Arena," said Oak View Group Chief Executive Officer Tim Leiweke. "Baltimore has such a rich music and sports history and we look forward to working with the Mayor, BDC and the community to elevate live entertainment in the city and make the Baltimore Arena a premier destination for the biggest artists and events in the world."