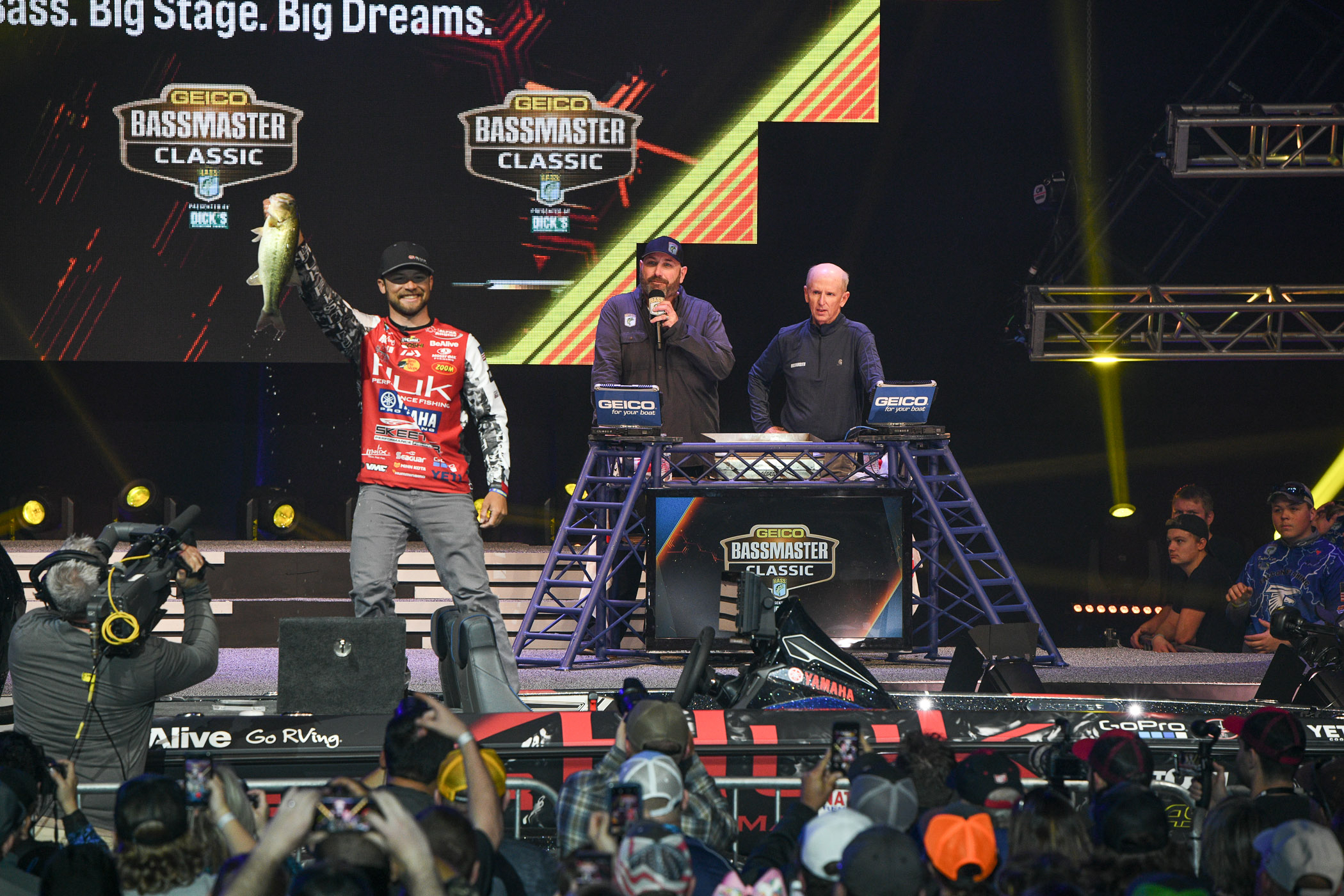 Birmingham, Alabama, will host the 2020 Bassmaster Classic presented by Dick's Sporting Goods, which will mark the 50th anniversary of the bass fishing tournament. The fishing competition will be staged on Lake Guntersville, with daily weigh-ins and the Classic Outdoors Expo to take place at the Birmingham-Jefferson Convention Complex in downtown Birmingham. The event will be held March 6–8.
"It's fitting that the golden anniversary Classic be held in Alabama, where B.A.S.S. was founded more than 50 years ago," said B.A.S.S. CEO Bruce Akin. "Our plans are to make this the most spectacular celebration of bass fishing in history.
The event was first staged in October 1971 at Lake Mead, Nevada, and has been held in Alabama 12 times—eight of those in Birmingham.
"We are thrilled that the Bassmaster Classic will be returning to the Birmingham region once again," said John Oros, president and CEO of the Greater Birmingham Convention & Visitors Bureau. "This event is the pinnacle of professional bass fishing and it attracts the greatest anglers in the world. The tournament reinforces the fact that the Birmingham area is a great professional and amateur sports destination. We expect that the economic impact of the event will equal or exceed the $32 million spent in hotels, restaurants, attractions and retailers this past year in Knoxville, Tennessee."
Lake Guntersville in Marshall County has hosted two previous versions of the event, in 1976 and 2014.
"We are excited that Lake Guntersville has been chosen to be the fishery for this anniversary Classic," said Katy Norton, president of the Marshall County Convention & Visitors Bureau. "The interest the Classic generates has positive impact for months, even years following the tournament, and we expect Lake Guntersville will be at the top of the list for anglers and B.A.S.S. fans to visit following next spring's competition. We look forward to the tournament and to continuing our partnership with B.A.S.S."