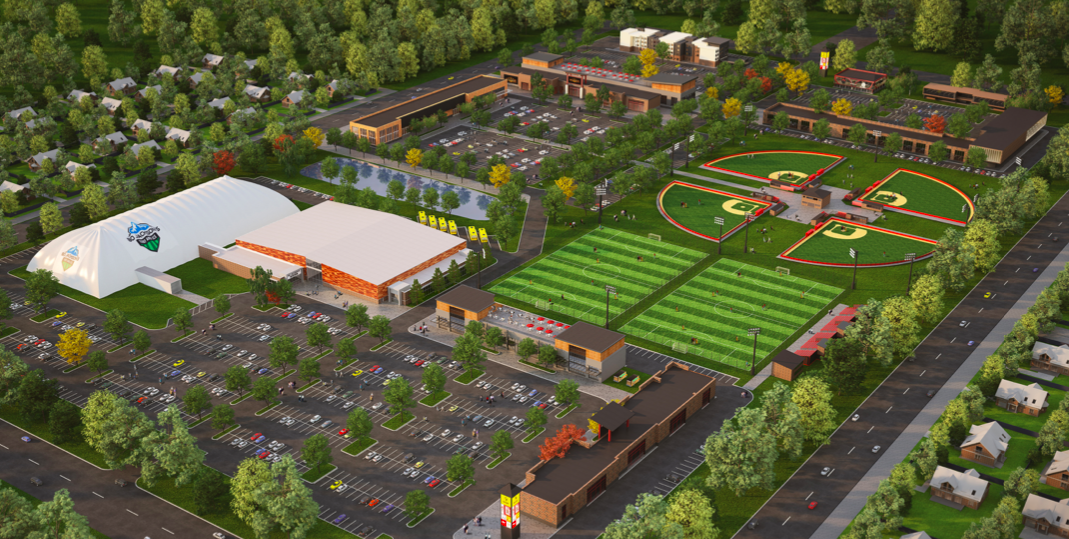 A new Bo Jackson-backed youth and amateur complex is planned for the Houston area, with Sports Facilities Companies announcing the venue that will feature fields and an ice complex.
Bo Jackson's Turf and Ice will serve Houston and surrounding markets for sports training, elite development, team building, leagues, camps and clinics. It will be able to host a variety of sports including baseball, softball, lacrosse as well as hockey on two NHL-sized sheets. There will be seating for more than 1,900 spectators as well as locker rooms, training facilities, an indoor turf baseball/softball diamond and batting and pitching cages.
The project is driven by a mission of access and inclusion to change youth athletes' lives, with the 180,000-square-foot venue open as a local and regional destination for athletes of all ages and skill levels focused on player development. SFA expects more than 25,000 participants just for the venue's ice programs in the venue's first year of operation.
"I strive to partner with local communities and businesses to help change the outcome of the youth athlete and this project will do just that for Houston," said Jackson, who is involved with several other youth sports projects including the SFA-managed Bo Jackson's Elite Sports near Columbus, Ohio.
"It's been clear from day-one that the mission and the impact to children's lives is a primary driver for the development of this project," said Dan Morton, SFC development advisor and representative for the Houston project. "Bo Jackson's Turf and Ice will be a great asset to Houston and provide opportunities for thousands of kids to continue to excel in sport or try new sports and experience all the benefits sport and physical activity has to offer. We are building a model that creates access for a wide range of visitor capabilities both physically and financially."