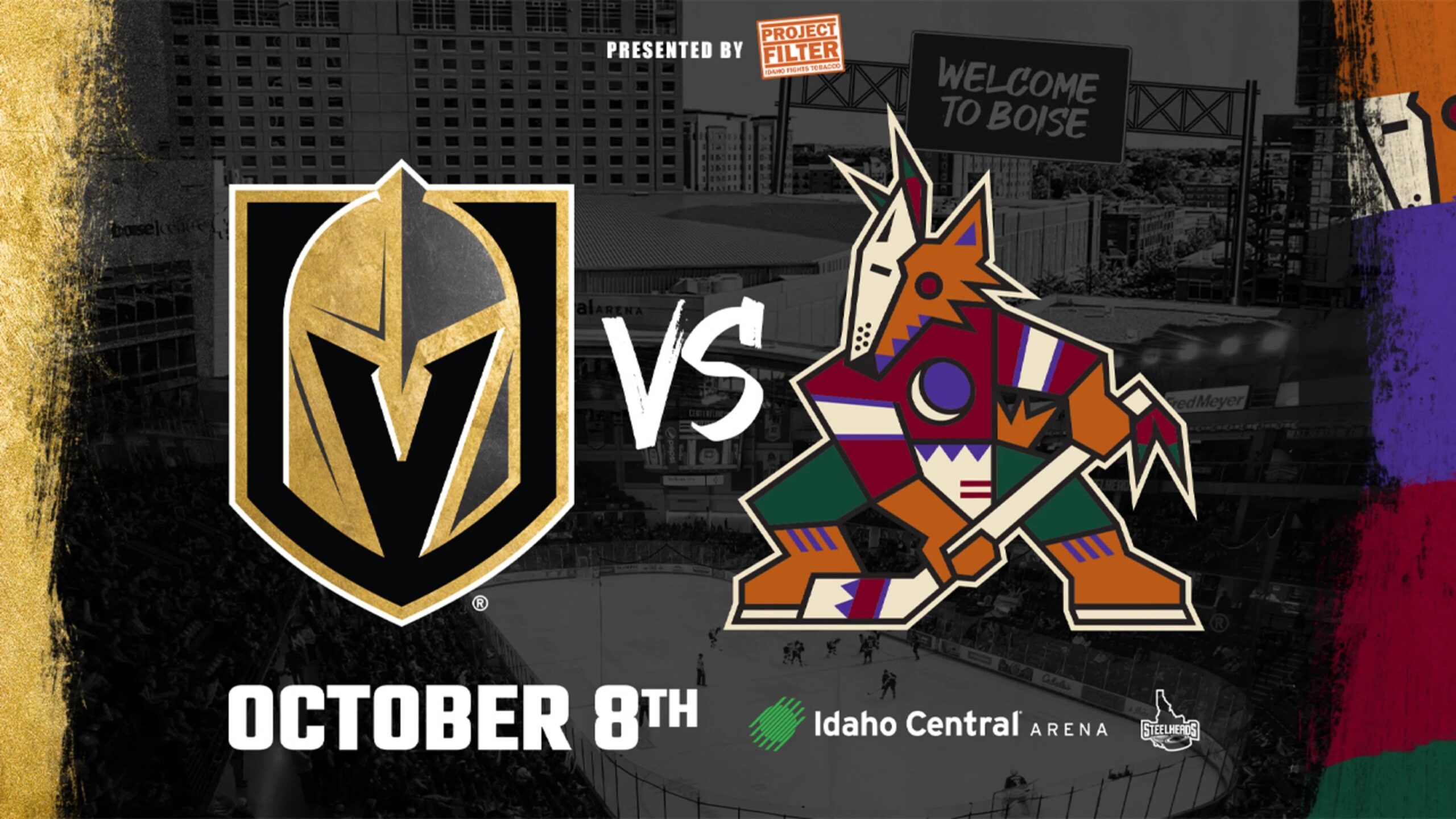 The Idaho Steelheads and Idaho Central Arena in Boise will host a NHL preseason game between the Arizona Coyotes and Vegas Golden Knights on October 8 at Idaho Central Arena.
This will be the second NHL preseason game and third NHL event hosted in Boise. The Los Angeles Kings and San Jose Sharks met for an exhibition game in 1997 prior to the inaugural Steelheads season. The Steelheads also hosted the Dallas Stars Training Camp in 2018, which included an intrasquad scrimmage on the final day.
"We are excited to be able to bring NHL hockey back to the Treasure Valley for the first time in 25 years," said Eric Trapp, President of Idaho Sports Properties. "We have been working on this every year since the inception of the Steelheads, so we couldn't be more pleased to have these two great NHL teams visit Idaho Central Arena and Boise."
The meeting between the Coyotes and Golden Knights will be the final preseason game for each team. The Steelheads held a brief ECHL affiliation with the Coyotes during the 2004–2005 season; they are currently an affiliate of the Dallas Stars.
Idaho Central Arena's seating capacity is 5,002 for hockey and has been home to the Steelheads since 1997, when the venue first opened.