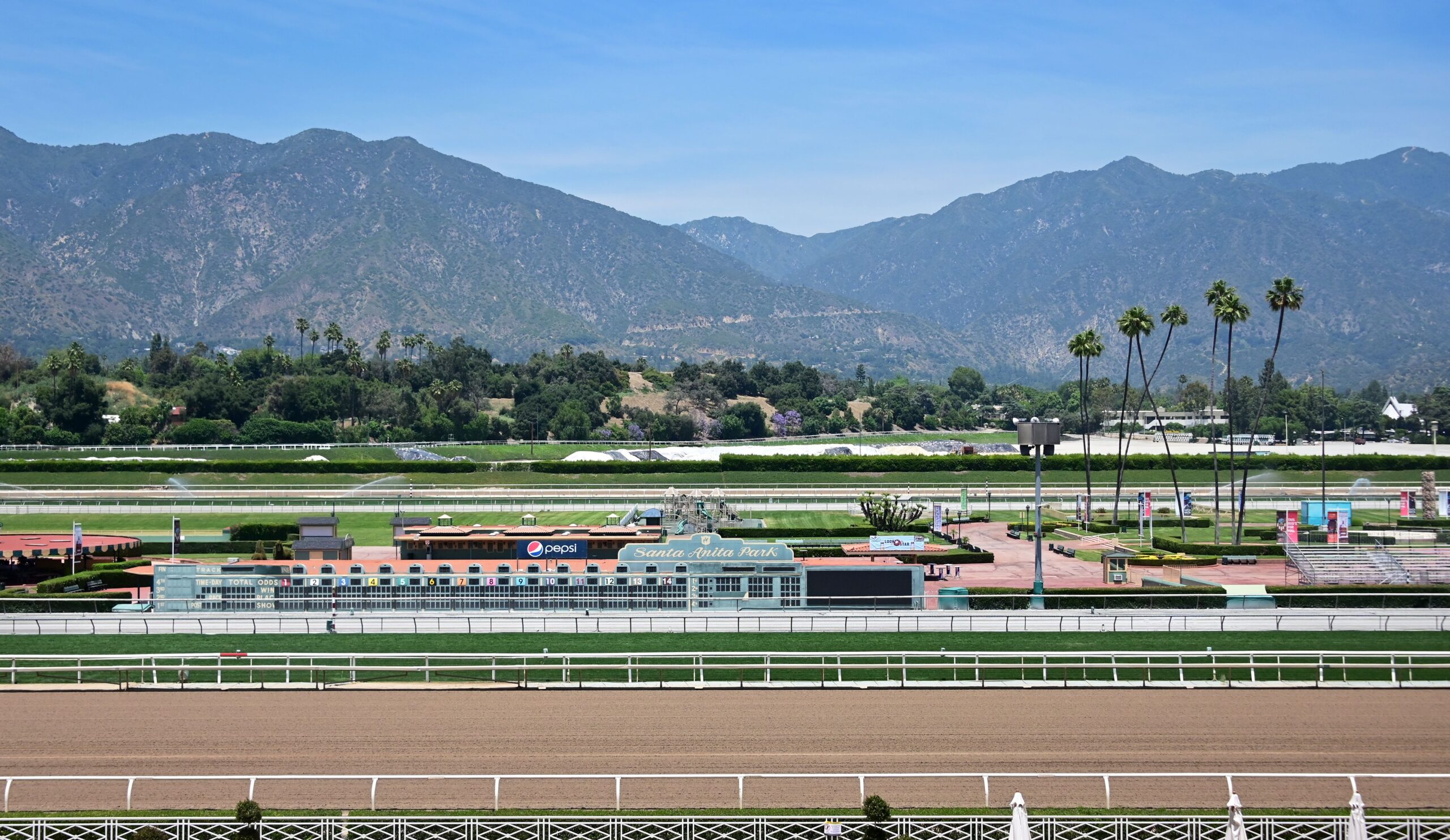 Santa Anita Park has been announced as the site for the 40th Breeders' Cup World Championships in 2023.
The famous racetrack, located in Arcadia, California, will host one of thoroughbred racing's most prestigious international events for a record 11th time November 3–4.
"Santa Anita Park is an integral part of Breeders' Cup history and is the perfect venue for our landmark 40th running," said Drew Fleming, Breeders' Cup president and CEO. "Since our founders conceived this season-ending championship four decades ago, the Breeders' Cup has consistently been one of the leading global events in Thoroughbred racing. Santa Anita's outstanding reputation and scenic venue provide us with the ideal setting to continue to grow our audience by combining the best that racing, hospitality, and entertainment have to offer."
The Breeders' Cup World Championships consist of 14 Grade 1 races with purses and awards totaling more than $31 million.
Breeders' Cup expects the 2023 World Championships to have a nearly $100 million impact on the Southern California economy, based on a 2017 study.
"We are thrilled to welcome the Breeders' Cup back to Santa Anita Park for a record 11th time next November," said Kathryn Schloessman, president and CEO, Los Angeles Sports & Entertainment Commission. "This signature event will once again deliver a memorable experience for guests and significant economic impact for the greater Los Angeles region."
The 2016 World Championships at Santa Anita holds the event's all-time attendance record, with 118,484 fans. When the World Championships were last held at Santa Anita in 2019, a new wagering record of more than $175 million was set.
"1/ST RACING looks forward to showcasing Santa Anita Park for a record 11th time as California's premier racing venue committed to delivering the best backdrop for world-class racing, entertainment and hospitality, and to being part of the unique excitement that comes with the Breeders' Cup," said Craig Fravel, CEO of 1/ST RACING, the company that operates Santa Anita.