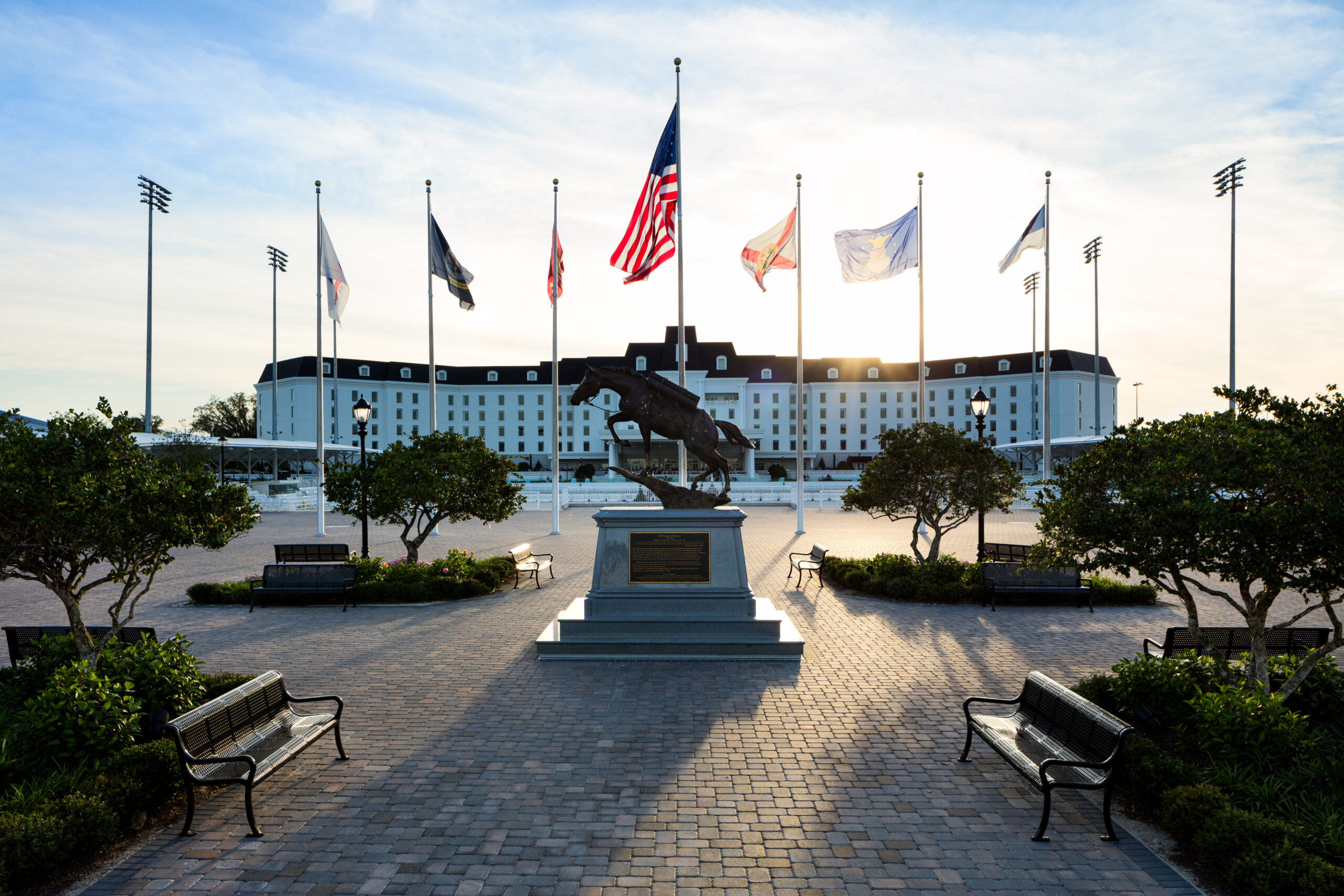 A New Florida Event Venue
The largest equestrian complex in the United States is nestled in the Horse Capital of the World in Ocala, Florida. The world‐class venue is the largest equestrian complex with multi‐indoor and outdoor arenas offering state‐of‐the‐art amenities to accommodate all styles of premier events.
Not everyone knows much about equestrian sport, but they may want to learn this: World Equestrian Center–Ocala made its official debut just a few months ago, offering class, quality and distinction — and it is poised to be an exquisite event and exhibition host.
This 378-acre World Equestrian Center (WEC) is not just a place for equestrian sport spectators; though, with 16 outdoor rings, a stunning open‐air stadium and hotel‐adjacent arena, and four climate controlled indoor arenas, WEC–Ocala is already a home for spectators.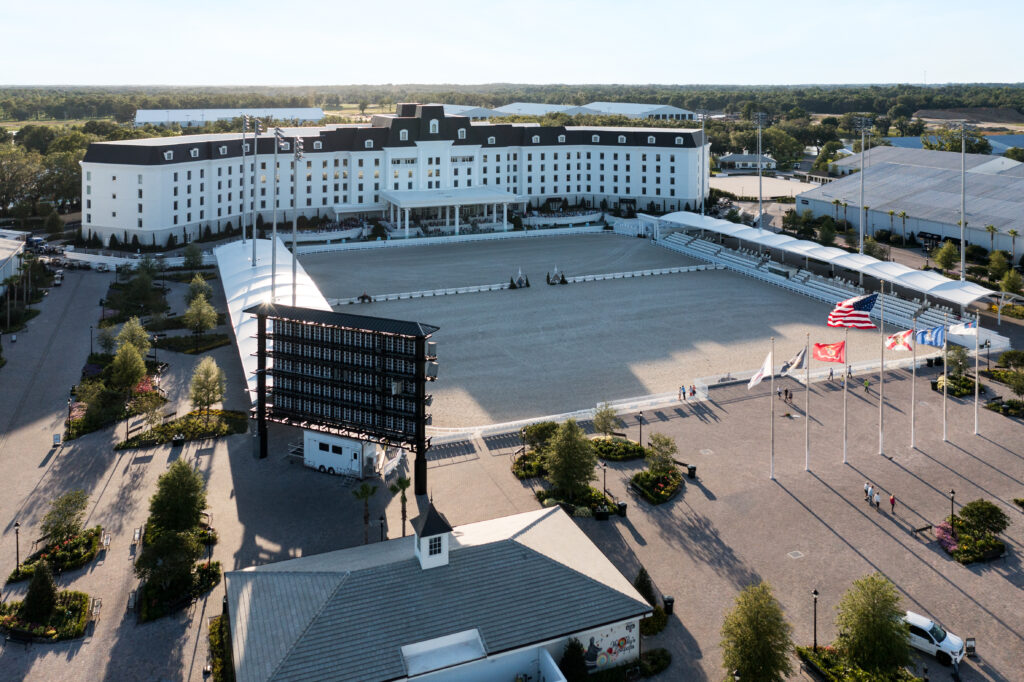 Nestled among the World Equestrian Center–Ocala's sprawling sapphire fields of grass and underneath its gorgeous towering Spanish Moss trees are venues and amenities that are primed to host a range of programs with substance, style and size.
Indoor and Outdoor Event Space
Visiting convention attendees will feel excitement in the air at WEC–Ocala, whether their event is hosted in the Grand Arena or one of the other multipurpose spaces among the property. Within the property are two exposition centers, each with 132,300 square feet — a perfect space for sporting events.
WEC–Ocala's exposition centers provide state‐of‐the‐art and flexible trade show possibilities for an almost limitless variety of industries: automotive, consumer, pop culture and more. Each exposition center can accommodate numerous exhibit configurations and offers extensive indoor space access via dedicated dock slips and multiple 16‐and 20‐foot freight doors. Additional conveniences include up to 50-foot‐high ceilings, on‐site parking, 32 restrooms per building, built‐in concession stands, a full menu of audiovisual services, high‐ speed Wi‐Fi, a full‐time security staff, programmable LED lighting, and oversized LED walls with streaming capabilities.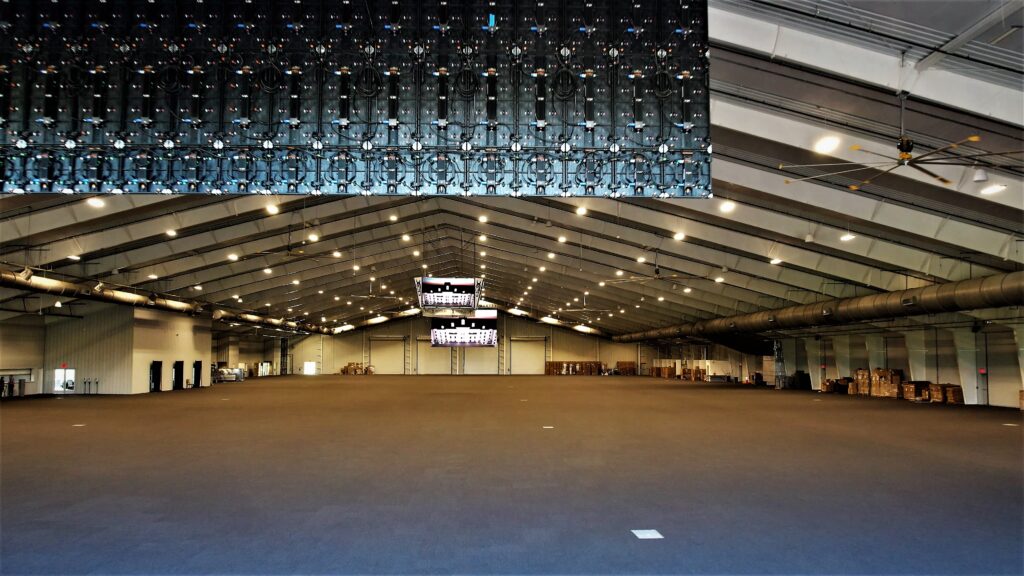 The WEC Grand Arena sets the scale as the centerpiece of large‐scale shows, and can be used for signature events and entertainment, accommodating everything from keynote speakers to al fresco luxury dinners under a sun that sets behind the property's rolling green fields. The open‐air WEC Stadium can serve as a venue for concerts and keynotes. Meeting planners can also make use of the fields for outdoor tented events. There is even an oak canopy area for elegant outdoor receptions.
Accommodations and Amenities
Event attendees can lodge in class with WEC–Ocala's stately on‐property overnight accommodations that combine convenience with refined ambience. The 248 stylishly appointed rooms at The Equestrian Hotel are elegant in style while offering stunning views of the WEC Grand Arena. The hotel is just minutes from the arenas, exposition centers and competition rings. Within The Equestrian Hotel, the Calluna Spa is a 7,000‐square‐foot salon and spa body treatments, hair and nail care, makeup artistry and a renewed sense of well‐being.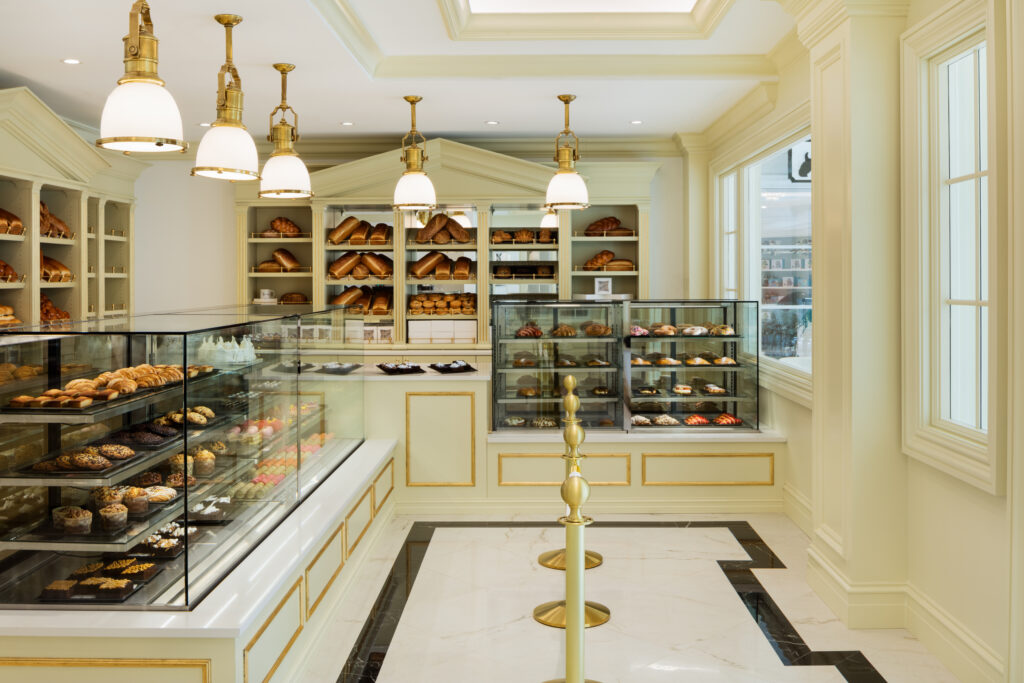 The property also includes several dining options for all tastes, including Filo's Mexican Cantina; Stirrups for steaks, chops and seafood with a terrace overlooking the Grand Outdoor Arena; Ralph's Burger and Sandwich Shop; Viola and Dot's Italian Kitchen and Pizzeria; Emma's Patisserie; and Miss Tilly's Lollipops for tasty treats.
For longer stay accommodations, there are 71 Home Away From Home units, which each feature three bedrooms, two bathrooms and fully equipped kitchens. Vacation properties are also available for rent in Golden Ocala adjacent to the property.
Nearby Attractions
After the competition, participants and spectators can find a variety of nearby attractions to help explore the area. Visitors can find miniature figurines and other merchandise at Brick City Center for the Arts, also known as "The Brick." The nearby Appleton Museum of Art operated by the College of Central Florida also features permanent and rotating collections and is considered a preeminent art institution of the Southeast.
Silver Springs State Park is known for its glass-bottom boats that allow visitors to see the crystal-clear waters from Silver Spring. (Fun fact: The park was the filming site for many of the movies in the Tarzan franchise and was also featured in the "Black Lagoon" and "Sea Hunt" films, to name a few.)
And for motorsports fans, the Don Garlits Museum of Drag Racing allows a close-up look at the collection of Garlits, known as "Big Daddy," who holds 17 world championship titles over more than 40 years of racing.