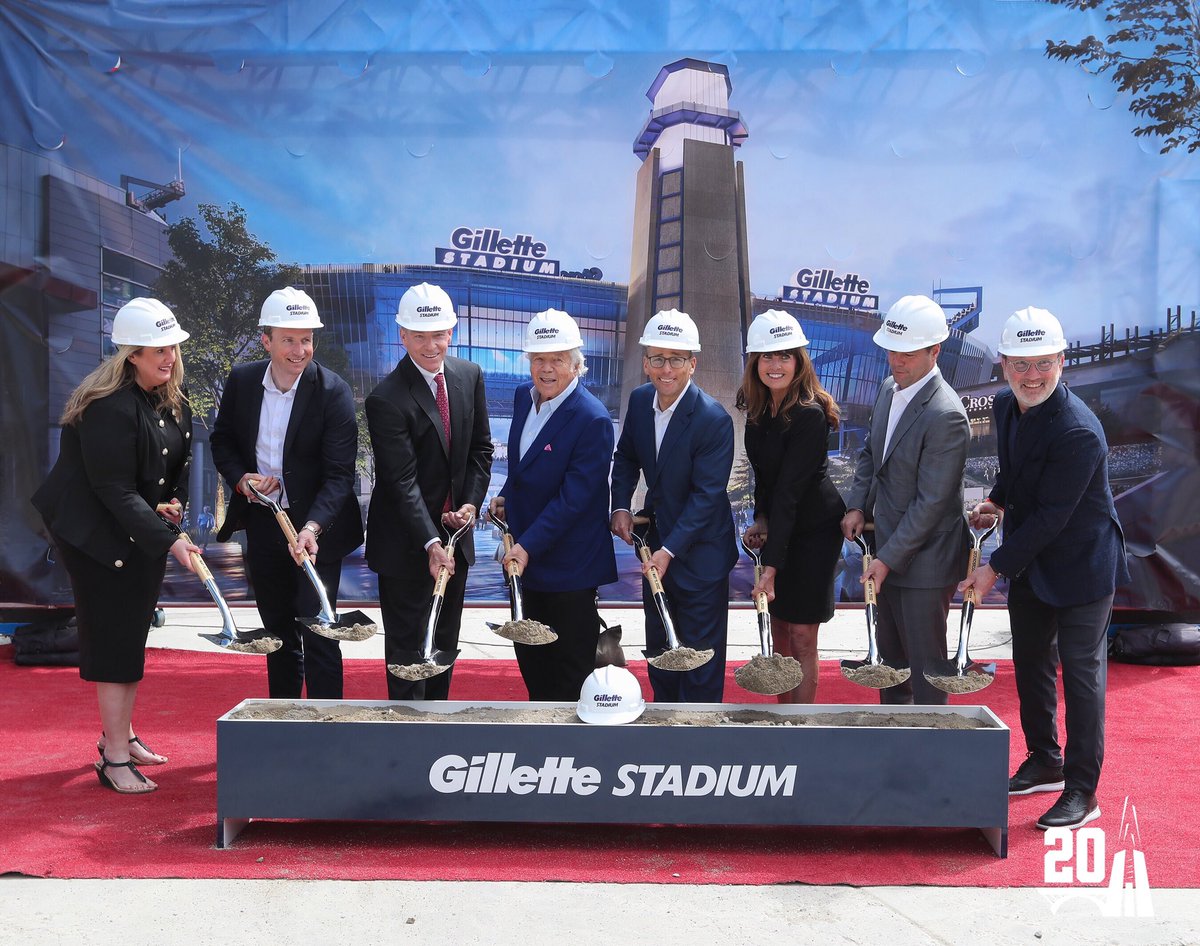 Gillette Stadium, home of the New England Patriots, is getting a rather pricey anniversary gift from its owners.
On May 11, the Patriots broke ground on a $225 million renovation project of Gillette Stadium, which is completely funded by owner Robert Kraft and the Kraft family. The groundbreaking took place on the 20th anniversary of the first event held at the stadium.
"I say thank you to the fans, who've supported us this whole trip," Robert Kraft said. "Our fans are awesome. We have to give them a place that's worthy of their support.
"This is like our home in the New England region, so we're always going to do everything we can to make it first class, and I think when you see the renovation in the end zone, it's going to be something we're all very proud of."
The largest outdoor stadium HD video board in the country, a 218-feet high lighthouse with a 360-degree observation deck and re-imagined gathering spaces.

More on the upcoming @GilletteStadium renovations: https://t.co/ekDqqrdDtY— New England Patriots (@Patriots) December 10, 2021
The crown jewel of the remodel is adding the largest outdoor HD stadium video board in the United States.
Another major addition is an enhanced lighthouse, an iconic feature of the stadium. The new 218-feet high lighthouse will allow fans to experience a 360-degree observation deck, according to the Patriots website.
"The observation deck is so high that you'll be able to see the skyline of downtown Boston and the skyline of downtown Providence," said Jonathan Kraft, Kraft Group president.
Coming in 2023, there will be and enhanced plaza and 75,000 square feet of hospitality space in the stadium. The "Globalization Partners Atrium," named after the Boston-based global employment platform, will be located in the north end zone and be the year-round hospitality space.