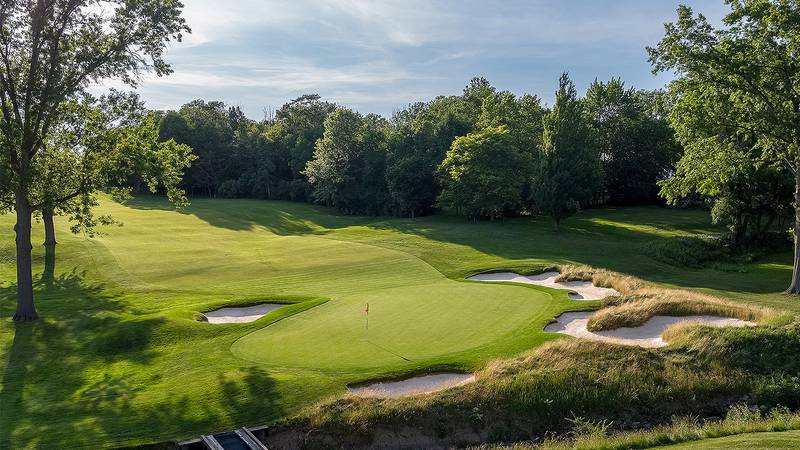 Canterbury Golf Club, in Cleveland, Ohio, has been chosen by the United States Golf Association as the host site for the 2027 U.S. Girls' Junior, 2033 U.S. Senior Amateur and 2039 U.S. Women's Amateur Championships.
Canterbury Golf Club's 18-hole golf course is a founding member of the PGA of America. The club has previously hosted five USGA championships, including two U.S. Opens.
"We are thrilled to return to Canterbury Golf Club to conduct these three USGA championships," said Mark Hill, USGA senior managing director, championships. "The USGA is excited to restore our relationship with this historic club and its enthusiastic golf community on such a fantastic layout. We know the club and its membership will provide an exceptional experience for our players as they compete for these coveted titles."
These will be the sixth, seventh and eighth USGA championships held at Canterbury Golf Club, which last hosted the 1996 U.S. Senior Open. The club also hosted the U.S. Amateur in 1964 and 1979, as well as the 1940 and 1946 U.S. Opens.
Canterbury Golf Club also hosted the 1973 PGA Championship (won by Jack Nicklaus), four Senior Tournament Players Championships (1983–1986) and, most recently, the 2009 Senior PGA Championship.
"Canterbury Golf Club is proud to continue its tradition of hosting national championships," said Tim Cercelle, club president. "As we reengage our relationship with the USGA, it's an honor to showcase our golf course to the world and play host to these prestigious championships that truly embody the spirit of the amateur game and support the next generation of golfers."
The 2027 U.S. Girls' Junior will be the 42nd championship held in Ohio, and the second of the 2027 season, following the U.S. Women's Open Presented by ProMedica at Inverness Club, in Toledo. The most recent championship in Ohio was the 2022 U.S. Senior Women's Open at NCR Country Club, in Kettering. The 2029 U.S. Amateur Championship is also scheduled to be played at Inverness Club. The last USGA championship held in northeast Ohio was the 2012 U.S. Women's Amateur, won by 15-year-old and future world No. 1 Lydia Ko at The Country Club in Cleveland.