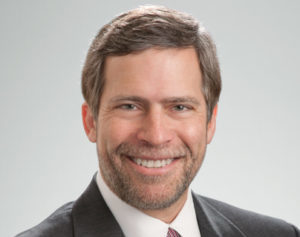 Athletes are always looking for an Act II when their playing careers come to an end. An increasing number of them are finding that act in an unlikely place: the vineyards. From baseball players (Tom Seaver with his Napa Valley cabernet sauvignon) to football players (Drew Bledsoe with his Doubleback Winery in Walla Walla, Washington) to football coaches such as Barry Switzer and Dick Vermeil (who produces a well-balanced and affordable red blend), the allure of the vineyards is drawing in more and more namebrand athletes. Can you say Wayne Gretzky ice wine? I can say it much easier than I can drink it, given its price of—you guessed it—$99 per bottle. If you are desperate for a Canadian athlete wine—and who isn't—then golfer Mike Weir's merlot might be a better and more affordable choice.
I figured it was time to see where the rubber meets the road (which may happen at Jeff Gordon's California vineyard) by holding a tasting to see which athletes' second act rises to the level of their first. I assembled a group of similarly curious drinkers and a healthy number of representative bottles, along with notepads where the tasters could record their impressions. (Funny how the legibility of the notes got more challenging as I scrolled toward the bottom of the notepads.)
The exercise proved to be as illuminating as it was amusing. For instance, a Greg Norman shiraz from Australia produced reviews ranging from "average" at the high end to "there's a reason he's not known as the great red shark." To be fair, he does also produce several chardonnays and a sauvignon blanc.
While some thought that a Jeff Gordon chardonnay from Napa Valley was "worth taking a few laps with," others preferred something less "powerful" in their whites. In that category, a previously unthinkable debate arose between football's Charles Woodson and golf's Ernie Els—involving Woodson's Napa Valley sauvignon blanc and Els' from South Africa. It is tempting to say that the Els wine was big and easy, but those in the Els camp lauded its "smooth," "dry" and "earthy" characteristics. The Woodson people preferred the "fruitiness" and "zestiness" of his sauvignon blanc. One critic of the Woodson wine, however, described it as " 'Lulu wine'—ingredients range from crayons to perfume." Reviews were pretty consistent for an Arnold Palmer cabernet sauvignon, a good value at $15: "a friendly, everyday wine," "as easy to drink as tea and lemonade."
As we worked our way through the landscape of sports and the global community of athlete vintners, and the commentary became more robust and colorful, one athlete winemaker stood high above the others. Appropriately, that winemaker is Yao Ming. Yes, that's right. Yao Ming. His Napa Valley cabernet sauvignon, which retails for $79, drew reviews of "reaches great heights," "kills it," and "Wow. Yao. Boom."
So congratulations, Yao. Ganbei!
---
Bob Latham is a partner at the law firm Jackson Walker, L.L.P., and a World Rugby board member. A compilation of his best columns titled "Winners & Losers: Rants, Riffs and Reflections on the World of Sports," is available for purchase at amazon.com.