In central proximity to Philadelphia, New York and Washington, D.C., Chester County's Brandywine Valley is easily accessible by air, rail and highway, making it a great option for Mid-Atlantic sporting events. Celebrate the spirit of competition in Pennsylvania's world-class facilities, like Ice Line quad rinks and United Sports multi-sports complex. Enjoy conveniently located lodging accommodations with more than 4,500 available rooms, including most national brands. Post-game, there are plenty of group-friendly local attractions and eateries to enjoy, from Longwood Gardens in Kennett Square to Victory Brewery in Downingtown. Inside, outside, or on ice, Chester County can accommodate even the most unconventional sporting events, from mud runs and lantern festivals, to national curling championships and equestrian competitions.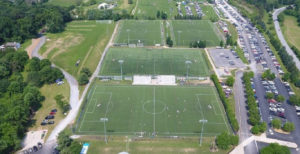 United Sports is the largest multi-sports facility in the region. Designed for tournament play, United Sports is home to elite level soccer, field hockey, volleyball and lacrosse tournaments. A massive 127,000-square-foot indoor facility, the complex houses two indoor turf fields, as well as an indoor fieldhouse and sport court. Outside, United Sports encompasses four lighted turf fields, six natural grass fields, and an enclosed championship field with 1,200 spectator seats. The facility includes meeting space, a concession area, a kid's FunZone with inflatable obstacles and parking for over 1,000 vehicles.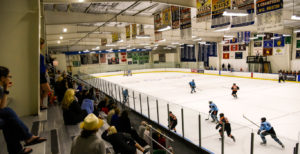 Ice Line, the County's state-of-the-art ice-skating facility, consists of four NHL regulation rinks, each seating 500 spectators. Iceline hosts many tournaments, camps, and clinics, including the USA Curling Arena Nationals, and the 2020 USA Hockey Girls Tier II National Championships, and is home to the Junior Flyers. The facility has 20 locker rooms, and five hospitality rooms. Ice Line also features the Goal Line Pub, a full-service restaurant overlooking ice rink 4; check out the virtual walk-through at BrandywineValley.com/Sports.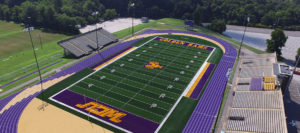 West Chester University offers facilities for all athletic endeavors and ample parking for teams. The John A. Farrell Stadium welcomes football and outdoor track and field events, seating 7,500; Hollinger Field House accommodates basketball, indoor track and field, and volleyball, with seating for 2,500 spectators. For aquatic events, the 12-lane Graham Natatorium seats 1,000 spectators. A total of eight multi-purpose fields (three turf, five grass) accommodate field hockey, lacrosse, soccer and rugby tournaments.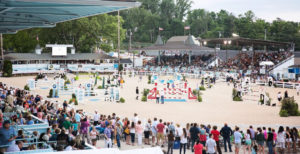 Chester County is also home to the Devon Horse Show & Country Fair facility, featuring two lighted outdoor arenas and five covered grandstands with individual and box seating for more than 3,000 spectators. The site also provides warm-up areas and permanent barns with stabling for approximately 900 horses. Forty booths and a covered pavilion line the paths of the tree-shaded fairgrounds. The facility also provides a ticket office, an announcer's booth, judges' stands, a press room, and VIP areas overlooking the main arena. Men's and women's restrooms with showers are on site. There are four parking lots, and RV hook-ups are available for 20 vehicles.
Whatever your event, choose Chester County's Brandywine Valley for top-notch facilities and team-friendly accommodations. Connect with Travis Geiser, Sports Events Sales Manager, by calling 484-840-7216, or sending an inquiry to Travis@brandywinevalley.com. Visit BrandywineValley.com/Sports for more information.