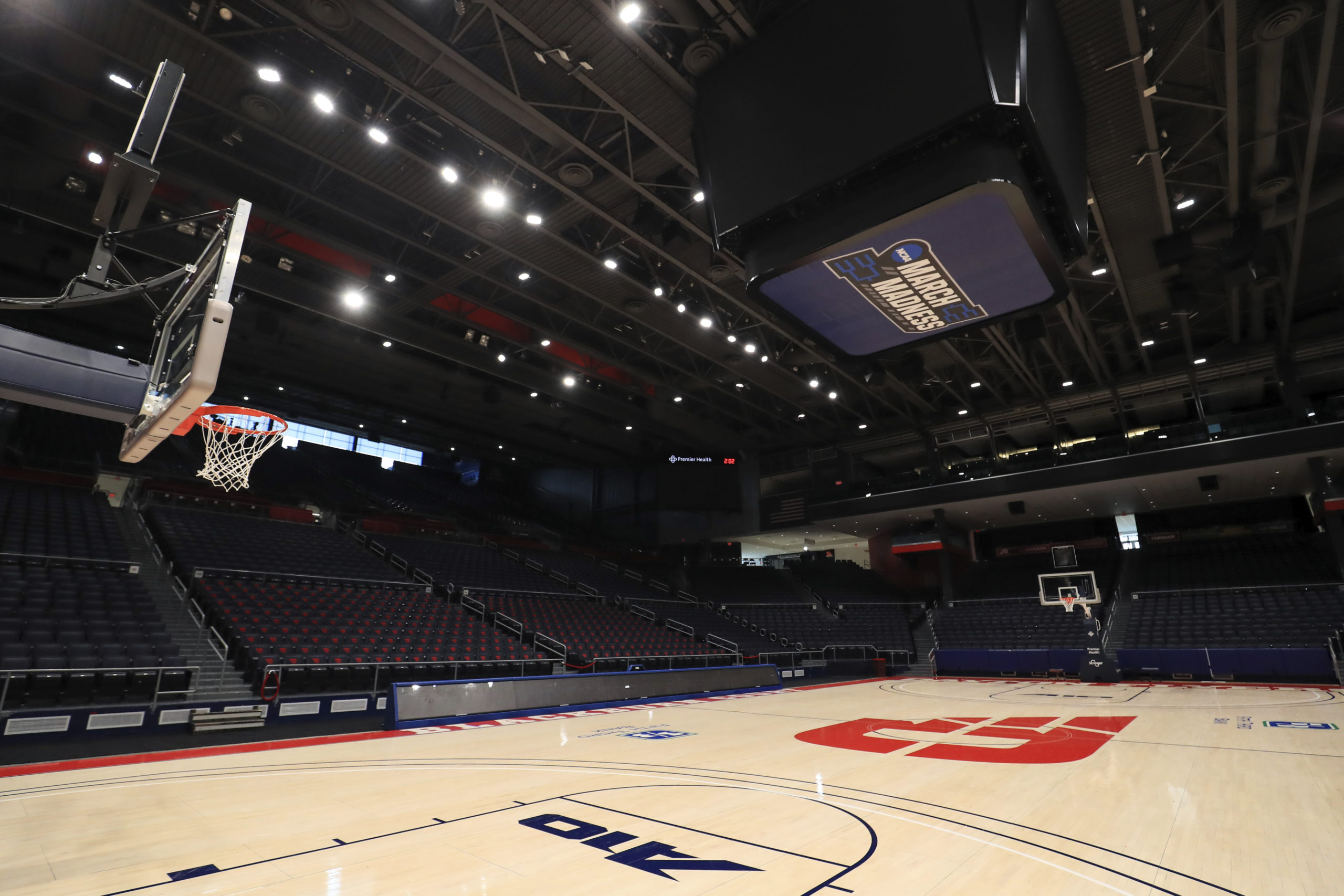 In one of the most challenging stretches the sports-event industry has ever faced, industry leaders are unsure exactly what a recovery will look like—or when it will happen. But they are looking ahead.
One by one, the number of major events and leagues that began canceling or postponing competitions in the wake of the COVID-19 outbreak the week of March 9 became staggering. The NCAA canceling all winter and spring championships, including March Madness. The NBA announcing a halt to its season followed by all professional leagues doing the same. The Masters, the French Open, the Kentucky Derby—all major events that serve as checkpoints on the spring sports calendar—canceling or postponing for a later date. And that's not to mention the countless youth tournaments canceling or rescheduling events under suggestions or orders for large groups not to gather.
During past national crises, the sports-event industry has been looked to as one of the first to lead a rebound. The aftermath of 9/11, in particular, saw sports lead the way as the public began to gather once more.
But some are cautioning that the rebound in the wake of COVID-19 and the near shutdown of the travel and hospitality sector, however temporary, could be a different beast.
"This is going to have trailing effects for some time," said Al Kidd, president and CEO of Sports ETA, which has postponed its annual symposium and a women's event tied to the NCAA Women's Final Four. "Right now it's unpredictable how long it will be. As a lifetime student of consumer behavior, this move to sequester at home, remote working, no meetings—this is going to change the mindset of people at least in the short term. It could be a longer term effect for some time. The turnaround, in my opinion won't be rapid. There's going to be a new sense of precaution."
SportsTravel spoke to a number of destinations affected by the events of the past week to gauge their thoughts on the short- and long-term impact of the coronavirus on sports. And there is a mixed reaction, mostly because of the unknowns.
"I think we just have to be level-headed and calm and take it day by day," said Janis Burke, CEO of the Harris County–Houston Sports Authority, which was set to host an NCAA regional in the Men's Basketball Tournament and has several upcoming events in limbo. "We're all in it together and we don't know where it's going. Its unprecedented."
The NCAA Leaves a Hole
While nearly every sporting event that had been scheduled in the coming weeks has been impacted, the moves by the NCAA have left a hole on the calendar that many cities across the country were depending for years to be filled.
March 16 was supposed to be the start of setup at Mercedes-Benz Stadium for the Men's Final Four. Instead, there was silence.
"You quickly realize how life changes and how you have to be able to adapt to those changes," said Dan Corso, president of the Atlanta Sports Council. "It goes well beyond sports and well beyond Atlanta. We're all trying to get through this together."
Atlanta would have been the epicenter of college sports — perhaps all of sports — in a few weeks. As host of the Division I, II and III Final Fours, Corso said the Sports Council conservatively projected an economic impact of $100 million. "But you respect the decision given what is going on nationally and globally," he said. "It's not just Atlanta, there were 14 cities that were planning on putting on the tournament."
"You quickly realize how life changes and how you have to be able to adapt to those changes. It goes well beyond sports and well beyond Atlanta. We're all trying to get through this together."
— Dan Corso, Atlanta Sports Council
One of those 14 was Spokane, Washington, which would have been a perfect spot for the nearby Gonzaga Bulldogs. What would have been the region's sixth time as an NCAA host instead disappeared.
"Obviously it's a huge disappointment, it starts there," said Spokane Sports Commission President and CEO Eric Sawyer. "Your heart goes out to all of the student-athletes who worked so hard to get to this point and play in the 'Big Dance.' That's a lifetime memory they would have carried with them. It's clearly disappointing and heart-wrenching on many levels.
"On the other side of it, the more we learn about our current pandemic, it's something that needed to be done. We support the NCAA and it's not just them, it's across the board for everything. Health is a lot more important than an NCAA tournament game."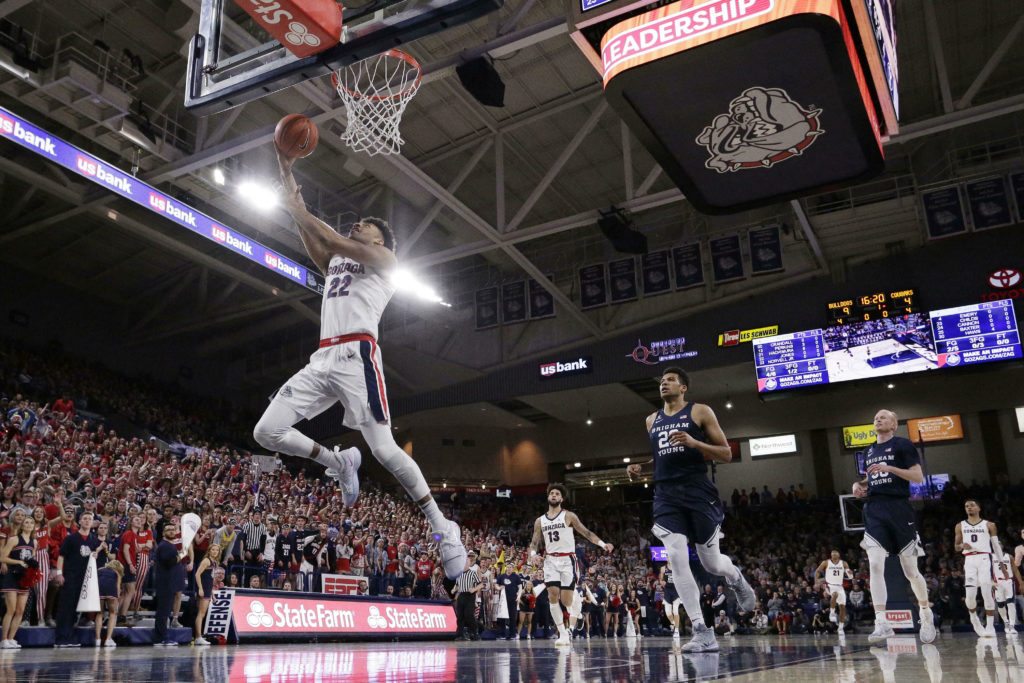 Sawyer said several youth events scheduled for Spokane were also canceled, and the NCAA weekend alone would have brought in an estimated $4.4 million in direct tourism spending. "We'll never make up for the loss," Sawyer said.
In Fort Wayne, Indiana, local officials were looking forward to continuing what has been an impressive run in NCAA basketball hosting. Last year, the city hosted the Division III Men's Basketball Championship. This year, Fort Wayne was slated to host a regional for the Division I Women's Tournament and a regional for the Division III Men's Tournament at Allen County War Memorial Coliseum. Dan O'Connell, president and CEO of Visit Fort Wayne, said the city was anticipating a $1.2 million local economic boost from the events.
"We had some high expectations that have not materialized," he said. "There's no finger pointing, it's just a terrible national crisis."
O'Connell credited the NCAA with being one of the first major sports organizations to make a clear decision on the future of its events. But he said the city has not yet been in touch with the association to discuss a make-up event in a future year.
"They are hunkering down like the rest of America," he said. "And we have not proceeded to bother them or call them. Everyone is being more sympathetic and distancing ourselves from business as usual. We will all rebound when things are getting back to normal."
The Next Bid Cycle
Russ Yurk, whose 129 Sports consulting firm was tasked with overseeing the recent NCAA bid process whose deadline was in February, said it's difficult to compare this situation with any other in the recent past.
"I don't think in our recent history and in our industry, whether sports travel in general or the NCAA specifically, there's nothing to compare it to," he said. "9/11 is the closest thing and that was much more of a tragedy, but even then, groups shut down for a week or two and then things kept going."
NCAA sport committees are working through the next bid cycle with more than 500 events across all divisions for the 2022–2023 through 2025–2026 seasons. The association was hoping to have bids announced in the fall; Yurk said it is too early to tell if the timeline will be disrupted, but in his opinion, the possibility of make-goods for sites that lost events "may be part of the conversation going forward."
In a statement provided to SportsTravel, the NCAA said it is still processing the events of the past few weeks. "NCAA leadership and membership committees are identifying and working through the considerable implications related to the decision to cancel remaining winter and all spring championships in response to the COVID-19 pandemic," the NCAA said. "While some decisions can be made quickly like the suspension of recruiting activity, others may take time to reach conclusion. As details become available, we will share with our membership and the public."
Both Corso in Atlanta and Sawyer in Spokane said they put in bids for the next cycle — Spokane as an early-round host and Atlanta using the State Farm Arena to host a regional. Corso also said his city will pursue a Final Four during the next bid cycle for that event from 2027–2031.
"There's disruption everywhere so you have to move on and adapt and look forward," Corso said. "We have the 2021 MLB All-Star Game, hopefully we're successful with a regional bid and we're still working on the World Cup for 2026, and hopefully another Final Four the latter part of the decade. We're already a city that has incredible annual events on a regular basis with the Braves, the Hawks, Atlanta United and the Falcons."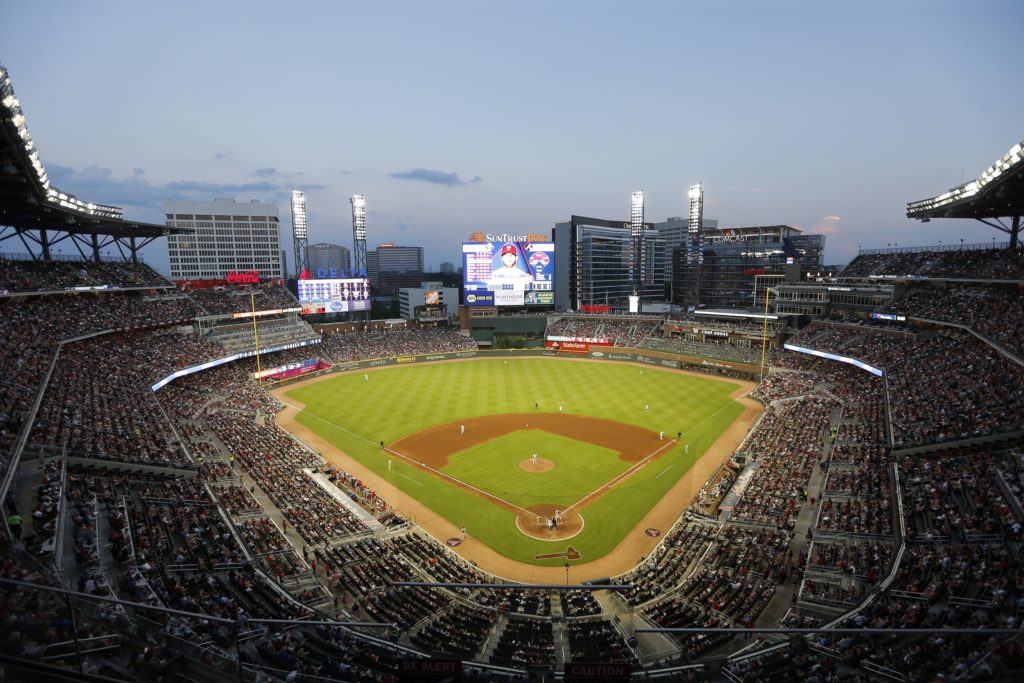 In Spokane, they are staying productive during the down time: "We're taking this period as an opportunity as a team to plan and do the things we tend to put off because we're too busy putting on events," Sawyer said. "We're talking about long-term planning and strategies, we have a major sports complex construction (the $53 million Spokane Sports Complex) going on so we're considering how our marketing might change for that."
O'Connell said his team of sales representatives in Fort Wayne is in touch with their clients but are "being more listeners than talking" at the moment. "There's no forecast," he said. "It's all open at this point. We're hoping it will be over in four to eight weeks. We think the ramifications are months long."
In Houston, Burke said the city is still trying to assess the situation beyond the NCAA regional it lost. The city had been tabbed to host the XFL championship game before the new football league canceled the remainder of its season.
"That was probably going to be a sold-out crowd because our Roughnecks were undefeated," she said. "We were helping them plan a whole fan fest and that got canceled. They couldn't postpone because their season is so short. They only had four games left."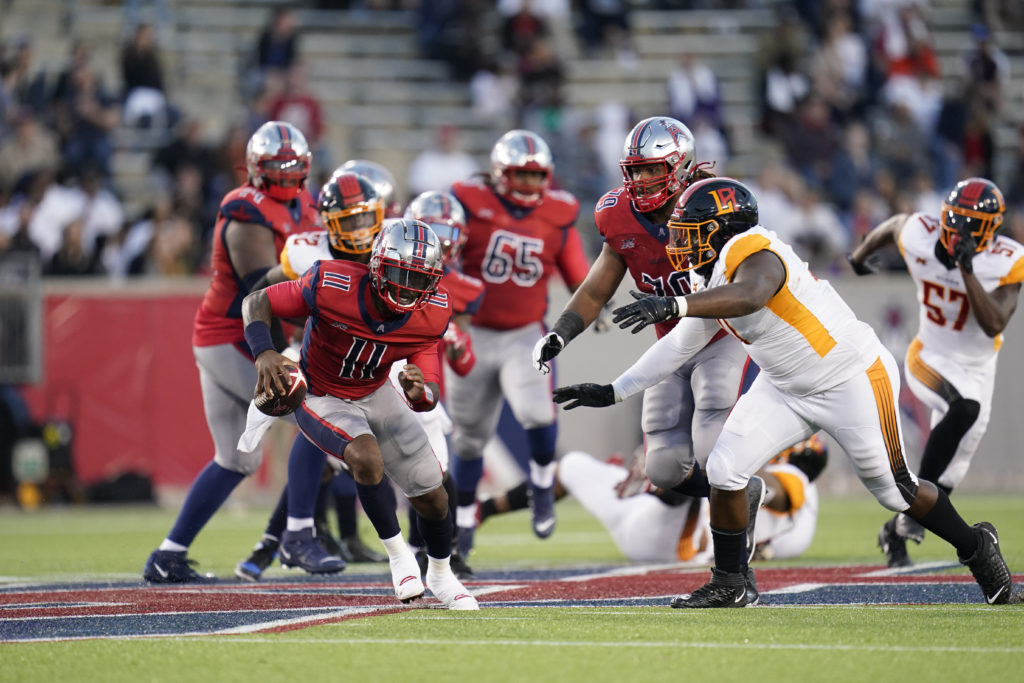 Houston was also scheduled to host the UCI BMX World Championship, an event that has been postponed. And with the World Table Tennis Championships on the schedule for 2021, the city had planned to do considerable promotion during a May 9 Team USA stop that the U.S. Olympic and Paralympic Committee has on the books later this year before the Games in Tokyo. With that stop—and the Games themselves—in jeopardy, it is having ripple effects on promoting next year's championship, she said.
"Even if it happens now, you're kind of rushing so it's not the event it could have been," Burke said of the Team USA promotion.
Sports ETA Looks Ahead
As the industry association, Sports ETA is planning to launch several resources for members in the weeks to come, Kidd said.
"We're going to embark on a very aggressive program for the next 120 days to begin to structure webinars, additional educational programs," he said. "We want to have community meeting groups. We'll conduct some virtual summits. We have a very aggressive program to engage our membership across a variety of discussion points over the next 120 days."
Kidd said he is urging destinations to be cautious and realistic about the months ahead, noting that the health emergency associated with the coronavirus presents a different scenario than the post-9/11 recovery.
"In terms of predicting when or how (the recovery will come), I've talked to all the major professional sports, the NCAA and the USOPC—people at high levels—and nobody has any answers and everyone is afraid. This is one of the few times that everything is out of our control."
The positive, he said, is that national crises tend to result in unexpected and lasting changes in the way business is done. "Sometimes out of unique problems come unique solutions," Kidd said. "With every situation, positive or negative, there are ways to grow."
"Sometimes out of unique problems come unique solutions. With every situation, positive or negative, there are ways to grow."
— Al Kidd, Sports ETA
Another positive: Some international leagues in the areas initially hardest hit such as China and South Korea are starting to see organized competitions return. And in the United States, areas such as esports are providing an opportunity for sports leagues to keep their fans engaged. NASCAR, for example, has announced a new iRacing series where several drivers will be competing in a video game version of the real thing, an opportunity for fans to stay up with the sport.
Both Corso and Sawyer emphasized that whenever things do get closer to normal, there may be an even bigger appetite for sports.
"I think we're going to see a little mini-boom," Sawyer said, "because I think we're going to get all pent up and then go out and want to experience things — and what better way to do that than at a sports event."
"You keep talking about economic impact but there's a quality of life impact as well," Corso said. "Sports is a vibrant part of any community and being able to support your local is a big part of working in a particular city and particularly true in Atlanta. If things were to change overnight and people could go their favorite sporting event, I think you'd see people rushing to that."
And in Eugene, Oregon, a city that was scheduled to host the U.S. Track and Field Olympic Trials in June and the World Athletics Championship in 2021, local tourism leaders are confident the sports industry can help the travel and hospitality industry overall when recover occurs.
"I really feel like sports is going to be critically important as we come back out of this time for the hospitality industry," said Kari Westlund, president and CEO of Travel Lane County, whose organization oversees the leisure, sports and meetings segments. "It's been so hard to be without sports over these last couple of weeks, it feels like eons. I feel like people will rally to sports and it will help catalyze travel again when it's safe to travel. And it will be really important in the recovery effort for us to get sporting events back on the calendar as soon as it's safe to do so. I think it's going to be a segment that helps lead us out of this as the hospitality industry."