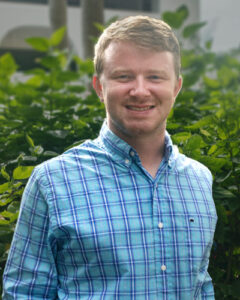 TNT Sportsplex in Kingsport, Tennessee, has hired Chris Kudera as its general manager. Kudera will lead the complex, which is overseen by Sports Facilities Companies in partnership with the Tincher and Thomas families.
Kudera has a master's degree in sports administration from Arkansas State University and most recently worked as athletic director role in Jonesborough, Tennessee, where he helped conduct large tournaments. He also has experience in marketing and business development.
"Chris is a wonderful addition to the leadership team at TNT Sportsplex," said Lori Moore, account executive of SFC. "I believe he will flourish in this role as general manager. With his diverse background of leading successful sports programs, Chris brings sports operational knowledge to this role and we are confident he will continue to provide excellent programming to the Kingsport area."
TNT Sportsplex is a 33,000-square-foot venue that features four high school-regulation size basketball courts.
"It is a privilege to be selected for this role as general manager," Kudera said. "In partnership with the owners of TNT, I look forward to expanding the programming we offer to reach more families in Kingsport and provide an excellent experience in everything we do."