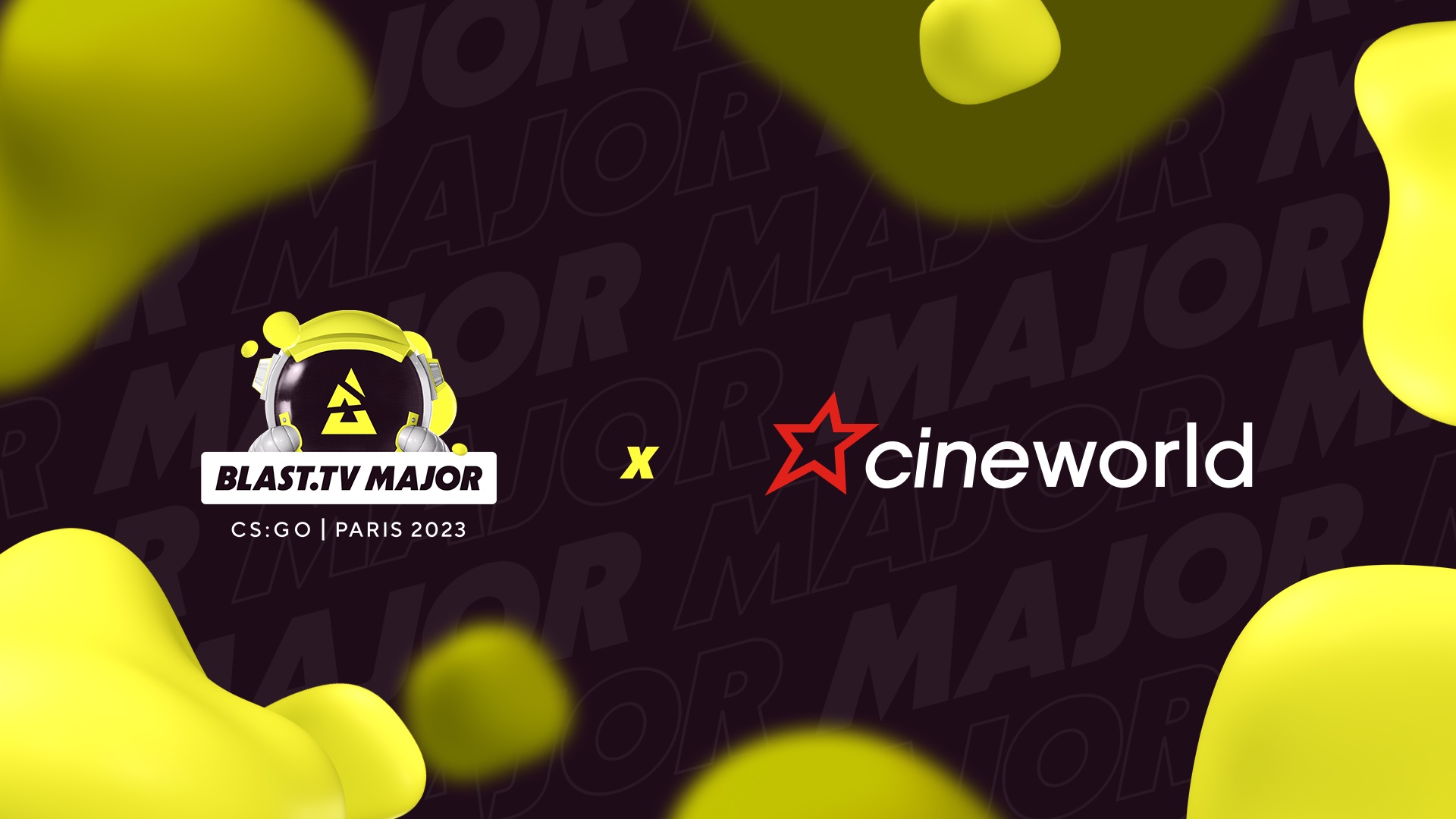 Cineworld has teamed up with BLAST to bring next month's BLAST.tv Paris Major 2023 to 39 cinemas in eight different countries when the event starts May 21.
The final of the Paris Major will be shown in Cineworld Cinemas venues in the United Kingdom, Ireland, Israel, Czech Republic, Hungary, Poland, Romania and Bulgaria as the world's 24 best CS:GO teams compete for the trophy and lion's share of a $1,250,000 prize pool.
"The BLAST.tv Paris Major is the pinnacle of the annual esports and competitive gaming calendar," said Alexander Lewin, vice president of distribution and programming at Blast. "We are delighted to team up with Cineworld to bring this unique event live to the big screen in 12 countries worldwide, and enable fans who cannot be in Paris to experience the event in the comfort of their community."
The major joins a list of high-profile international events taking place in France over the next few years, alongside the 2023 Rugby World Cup, 2024 Olympic and Paralympic Games and the 2025 Rugby League World Cup.
"We are delighted to be able to offer this unique viewing experience for CS:GO fans," said Shaun Jones, vice president of operations for Cineworld. "We want this watch party to feel exactly like that, a party."