IndyCar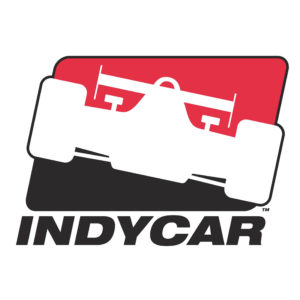 has released its 2019 series schedule, which includes 17 events, a new race and a new event finale. Additionally, Circuit of the Americas (COTA) in Austin, Texas, will make its debut on the IndyCar Series schedule on March 24, serving as the second race of the season. At more than 3 miles, Circuit of the Americas will be second-longest circuit on the 2019 schedule behind Road America at 4.048 miles.
"COTA is one of the finest motorsports facilities in the world and Austin is a happening city," said Mark Miles, president and CEO of Hulman & Co., which owns IndyCar and the Indianapolis Motor Speedway. "This a natural fit for the IndyCar Series. IndyCar racing has a large and passionate fan base in Texas with a hunger to attend more races. This added date will allow us to deliver both oval and road course events to the state in a single season."
The 2019 season will begin on March 10 in St. Petersburg, Florida, for the ninth consecutive year. The series will conclude on September 22 with the championship race at the WeatherTech Raceway Laguna Seca in Salinas, California.
Through a recent multiyear media rights deal with NBC Sports Group, nearly half of the races in 2019 will air on network television. Eight races, including the Indianapolis 500, will air on NBC. Nine races will air on NBCSN, with all track activity and additional content available on NBC Sports Gold.
The complete 2019 IndyCar Series schedule is:
March 10: Streets of St. Petersburg, Florida
March 24: Circuit of the Americas, Austin, Texas
April 7: Barber Motorsports Park, Birmingham, Alabama
April 14: Streets of Long Beach, California
May 11: IndyCar Grand Prix, Indianapolis Motor Speedway road course
May 26: 103rd Indianapolis 500, Indianapolis Motor Speedway oval
June 1: Streets of Detroit, Race 1, Detroit, Michigan
June 2: Streets of Detroit, Race 2, Detroit, Michigan
June 8: Texas Motor Speedway, Fort Worth, Texas*
June 23: Road America, Elkhart Lake, Wisconsin
July 14: Streets of Toronto, Canada
July 20: Iowa Speedway, Newton, Iowa*
July 28: Mid-Ohio Sports Car Course, Lexington, Ohio
Aug. 18: Pocono Raceway, Long Pond, Pennsylvania
Aug. 24: Gateway Motorsports Park, Madison, Illinois*
Sept. 1: Portland International Raceway, Portland, Oregon
Sept. 22: WeatherTech Raceway Laguna Seca, Salinas, California
*-night race