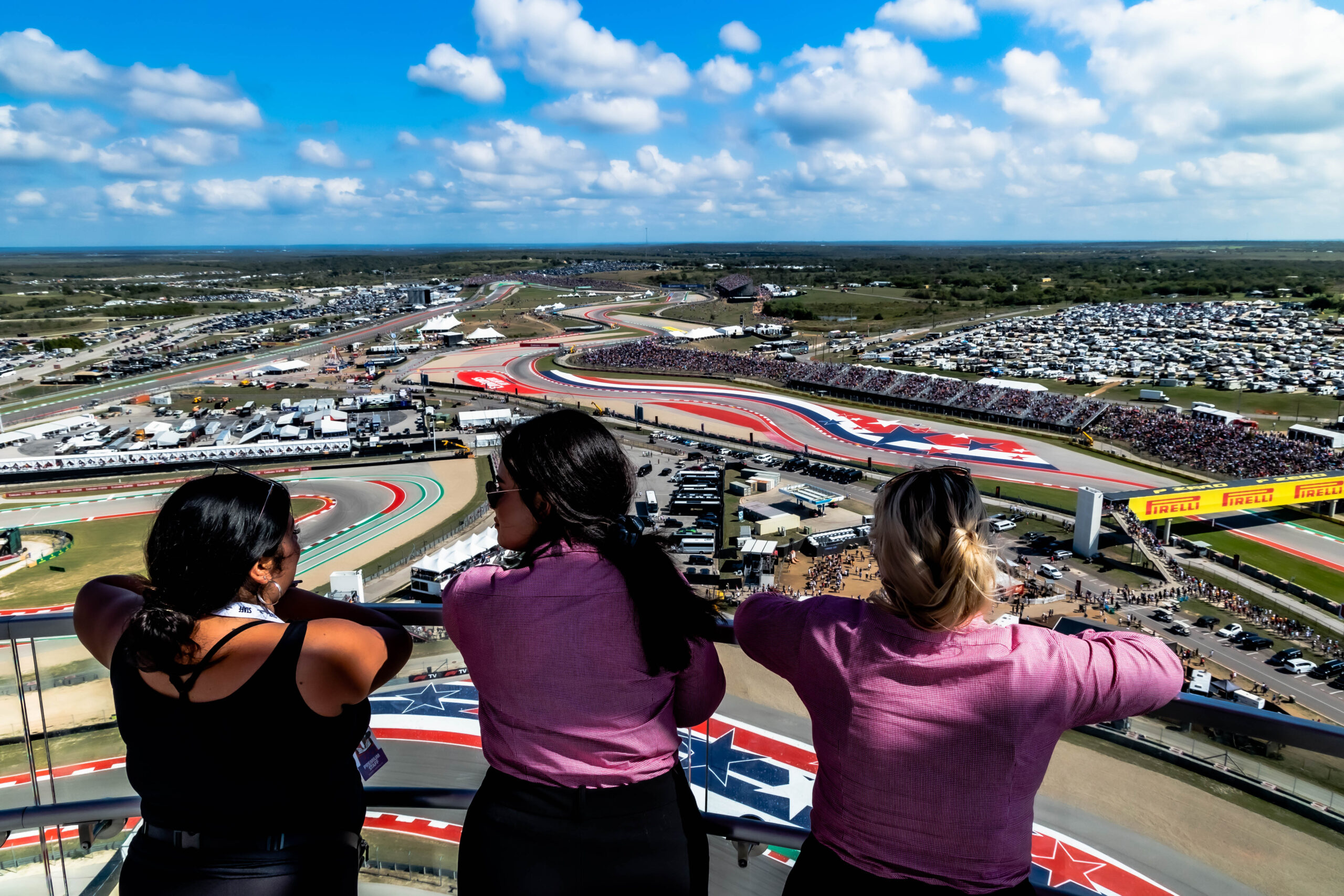 The Circuit of the Americas in Austin, Texas, is partnering with Elevate Sports Ventures on its first experiential packages for the Formula 1 United States Grand Prix from October 21–23, which has already sold out of general admission and reserved tickets.
This marks first time COTA has bundled its premium seating and hospitality with premium hotels, travel and concierge service. The individually curated packages include tickets and hospitality for the Grand Prix and fan concerts during the weekend plus ground transportation options and bespoke packages including hotel accomodations, on-site concierge service and access to exclusive events.
"For many F1 fans, the United States Grand Prix at Circuit of The Americas is the top holiday trip they make in any given year," said Mark Pannes, president for strategy and corporate growth at COTA. "We're thrilled to be able to offer them a set of exclusive travel and entertainment packages that will make their trips unique, easy to plan, and truly special experiences."
The packages include access to Club SI, adjacent to Turn 12 with a 360-degree view of the track; Plaza Club, a new hospitality club located on Turn 19; and the Podium Club at Turn 20; as well as premium reserved grandstand seating. Packages also include hotel options at more than 20 premium hotels in Austin and transportation options including private helicopter transfers, luxury car, bus and shuttle services. Options also include hospitality at the downtown Austin Club Lounge and access to COTA's invite-only 10 Year Anniversary Luncheon at The Four Seasons Hotel with Formula 1 World Champion Driver Sir Jackie Stewart.
COTA attracts fans from all over the world and more than half of ticket buyers who attend the U.S. Grand Prix are from outside the state of Texas. Austin's airport has historically had its busiest days of the year on the days leading into and following the Grand Prix, which has been held at COTA since 2012 with the exception of a COVID-related cancellation in 2020. The race's popularity has been part of the foundation for Formula 1's expansion into the United States, including the recently-completed Grand Prix in Miami and a new Grand Prix scheduled to start in 2023 in Las Vegas.